Is Your Hospital Struggling to Retain Its Best Security Employees?
If you answered "yes," you're not alone. Here are three ways a public safety director keeps his or her hospital security employees fulfilled.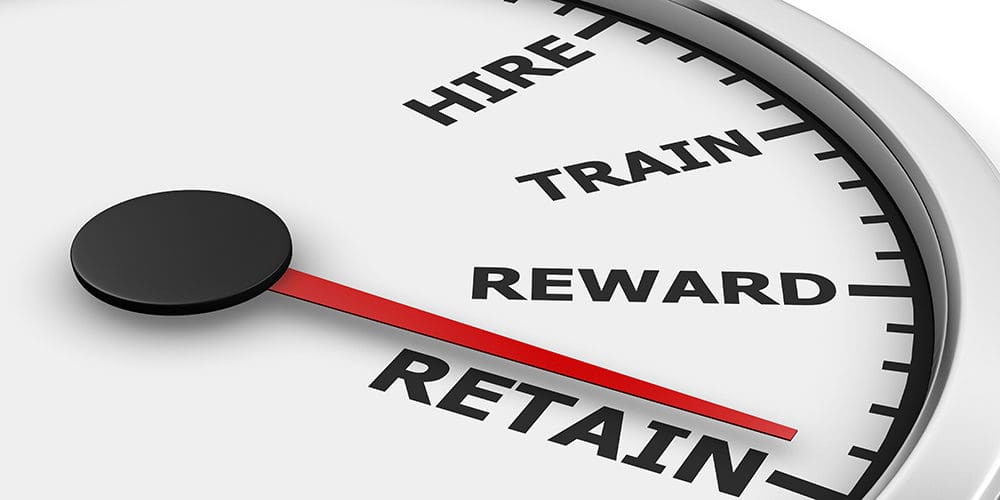 Healthcare security professionals regularly face challenges not seen anywhere else. They are responsible for the 24/7 safety and security of staff, patients, visitors, property and assets — all while battling the highest rates of workplace violence in any industry in the U.S.
In fact, those working in the healthcare and social services industry are four times more likely to suffer an injury due to workplace-related violence than all other industries combined. Not to mention 80% of workplace violence incidents in healthcare are committed by patients — people you legally cannot turn away or refuse services to no matter how they treat you.
"Hospitals are microcosms of the communities they serve, meaning that whatever types of crime or criminal activity are occurring on the streets, they are also likely occurring in and around the healthcare organization," Jeff Hauk, director of public safety and police authority services for Michigan-based Memorial Healthcare, told Campus Safety. "Attractiveness, brand and customer service are also important parts of the healthcare industry's philosophy, so creating a comprehensive protective process for safely and efficiently identifying individuals entering a facility while not impending upon or delaying medical services or creating poor public perception through an intrusive process is extremely challenging."
We spoke with Hauk about how these inimitable challenges can lead to staff retention issues for many healthcare institutions. According to Hauk, many of the difficulties can be attributed to the fact that the security function in healthcare organizations generates no revenue and is considered a "cost center."
"Therefore, resources are typically hard to come by," he said. "On top of everything else, the industry is governed by an army of regulatory, accreditation and legislative agencies that possess the authority to revoke your primary funding source at a moment's notice. Recruitment and retention of qualified security personnel is laborious work, shaped by intense job demands, erratic labor market forces, lack of professional respect and low compensation levels. This cannot be solved or changed by approaching the problem by utilizing the same methods and practices of the past."
Strategies for Retaining Top-Performing Security Professionals
To combat staff retention issues, organizations must redefine their culture, rethink their recruiting strategies and redesign their brand as they attract the "next-generation workforce," said Hauk. This must first be done by starting at the top. Hospitals serious about security should hire an experienced and credentialed security risk management professional to lead their organization's efforts.
"Hospitals and healthcare organizations looking to build that type of program need a leader who possesses both the required subject matter expertise, industry-related experience, business acumen and leadership, as well as a dedication to continuous learning," he continued.
It is also important for those in leadership roles to create a sense of loyalty among employees by devoting their own time and effort to re-recruiting top performers.
"Get out daily and engage them. Demonstrate that you value their work, solicit their input and offer new challenges," Hauk recommended. "Get to know them. Recognize them. Establish a career path and offer continued development. Offer a clear path for advancement. Give them autonomy and ownership."
For Hauk, one of his main goals in his role is to educate and mentor his employees on how to make security a career for themselves. As the technology sector continues to grow, as well as the merging of information and physical security, there are more opportunities than years past. Hauk makes it a point to speak with employees about their interests and ensures they are aware of additional opportunities beyond being an officer.
One way is through the organization's tuition reimbursement program, which encourages employees to seek out professional credentials, take individual certification courses and consider higher education opportunities that would lead to a certificate or degree. Hauk also designed an internal leadership development program that is part of the career ladder for his officers.
"The focus is not just building security leaders; it is building a diverse 21st-century leader," he said.
Evaluating your hiring process can also be an effective way to retain your top employees. Be willing to look past the resume and ask the right questions to determine whether they'd succeed in your organization long-term, urged Hauk. Avoiding candidates who are a bad fit right from the start will ensure the officers brought in help achieve your organizational goals and contribute to overall corporate culture.
"[Healthcare executives] tend to focus on bringing aboard former or retired law enforcement personnel or contract everything out to the lowest bidder," he said. "But it all begins and ends with the culture that is created and philosophy of hiring for attitude and fit rather than background and experience."
It is also essential that all candidates understand what is expected of them. Before hiring someone, explain the aspects of their role and expectations of the organization. Also be sure to reinforce these expectations during training, said Hauk. Lastly, look to the current workforce for recommendations by leveraging employee referrals.
"People are the primary resource and solution to all your goals and dreams. The better you become at recruiting and hiring, the more success your department and organization will obtain," said Hauk. "Quality people will make your job, as the leader, exponentially easier, the organization more successful and produce at a level of excellence most people only dream about."
One response to "Is Your Hospital Struggling to Retain Its Best Security Employees?"