UT Austin Turns Tragedy into Triumph Through Campus Safety
Actions taken by CS Higher Education Director of the Year James Johnson after two tragedies rocked UT Austin are nothing short of remarkable.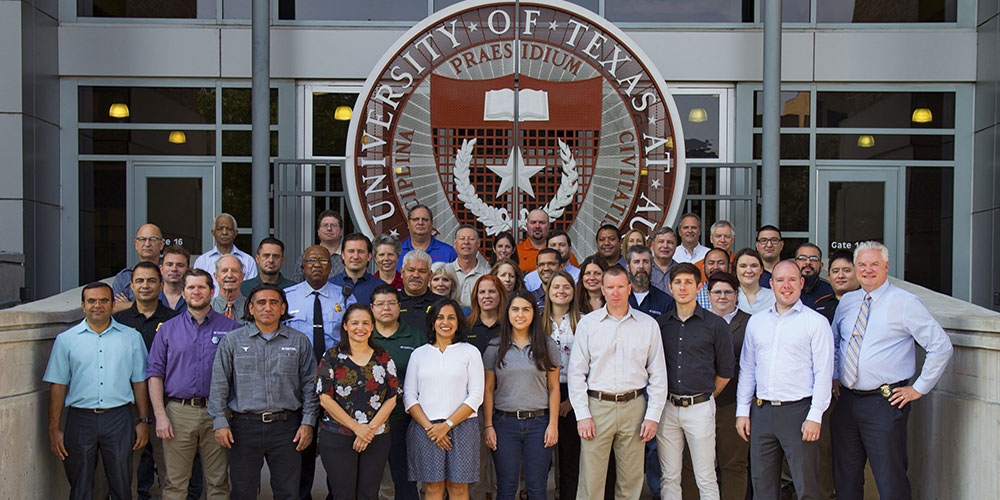 Additionally, the inclusion of AEDs in all 83 safety hubs has provided the foundation for the university's AED program, which currently consists of more than 200 AEDs both on the main campus and the Pickle Research campus, UT's largest satellite campus located in northwest Austin.  
As more AEDs continue to be installed, UT's office of emergency preparedness is creating an AED map for the community to reference and will increase training and awareness of these important life-saving devices.  
All-Hazards Approach Proves Effective During Water Crisis
Following the two student homicides, Johnson evaluated feedback from campus constituents and discovered that a simple, comprehensive approach to all-hazard management was needed.  
In late 2017, he developed a system that enabled the university president's core crisis management team to make timely decisions during a crisis. 
The new system supported the emergency operation center's approach to information gathering and sharing, providing throughput to university leaders so that senior leadership could follow a comprehensive plan addressing vital decisions and actions. 
Extensive training began in early 2018, uniting the operational and executive leadership teams.  
This first-ever partnership between decisionmakers and operation support proved timely and effective when, on October 22, 2018, the City of Austin alerted Johnson that the city's water supply had been impacted by severe weather and a citywide boil notice was in effect. 
"This boil notice and water ban would have significant impact to the university's operations and ability to provide drinkable water to the campus community, which swells to 75,000 daily," says Melissa Moore, Johnson's executive assistant. "Of significance was providing water to 7,000 on-campus residents who did not have the capability of boiling their daily use amounts." 
Following a quick evaluation and execution of the all-hazard action plan, Johnson briefed the university executive team on conditions and outcomes, garnered support for operationalizing the plan and secured 450,000 bottles of water for campus distribution. Multiple distribution centers were set up and staffed on both the main campus and the Pickle Research campus. 
"This was no small challenge at a time when every agency in the city was trying to acquire water," says UT Austin Senior Vice President and Chief Financial Officer Darrel Bazzell. 
Due to Johnson's quick action, the newly created comprehensive communications plan was able to support campus actions while providing continuous updates for students, faculty and parents on information pertinent to the crisis. 
The successful execution of this plan was also supported by a recent upgrade of the emergency operations center (EOC). In his role, Johnson is responsible for the oversight and viability of the EOC. Based on best practices and technology, Johnson implemented a $375,000 upgrade of the EOC, gutting the existing facility and replacing outdated equipment. 
The newly designed facility provides equipment and space for an onsite comprehensive incident management approach. It is used for crisis management, in addition to planned events, such as Longhorn football games, which attract more than 100,000 spectators. 
While Johnson's transformational achievements and crisis management skills make him stand out from the pack, he wouldn't be able to do it alone. 
"Leadership does not occur in a vacuum. Leadership does not live alone at the top. Leadership drives initiative, collaboration and ingenuity," adds Moore. "Johnson has always encouraged his team, whether departmental leaders or first line employees, to make a difference." 
Click here or go to Page 3 to check out some of Johnson's other accomplishments.