Campus Safety Conference Returns to the Lone Star State
This summer's Campus Safety Conference Texas will address a wide range of vital K-12 and higher education safety and security issues, including hurricane response and recovery, protests, threat assessments, active shooters, emergency notification, sexual assault, Clery compliance and more.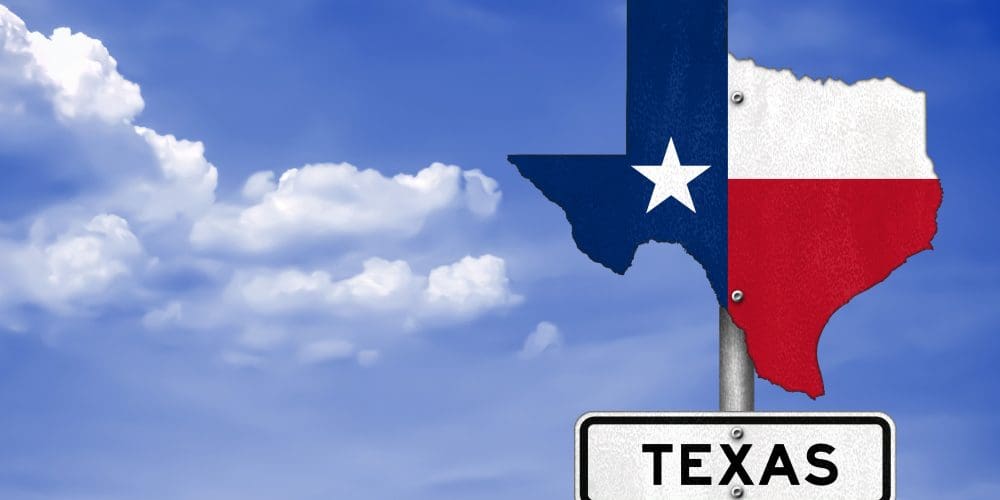 If, as a school or university protection professional, you thought your job wasn't critical, recent events should prove to you otherwise.  February's Marjory Stoneman Douglas High School mass shooting, student protests, controversial speakers, Title IX changes, natural disasters and an increased focus on sexual violence on campus… These are just a few of the many reminders of the importance of school and university public safety, security and emergency management. That's why the theme to this year's Campus Safety Conferences (CSC) is "What You Do Matters."
Once again, Campus Safety magazine is presenting three CSCs this summer, and Irving, Texas will host the first event at the Omni Mandalay Hotel at Las Colinas, June 24-26. With  help from the University of North Texas Dallas, CSC Texas has put together educational sessions, networking events and sponsor showcases that are jam-packed with the vital information K-12 and higher ed protection practitioners need to keep their campuses safe and secure.
Houston Police Chief Art Acevedo will deliver the opening keynote, discussing how his city responded to and recovered from last fall's massive Hurricane Harvey and how that disaster affected the area's schools and universities. His speech will be followed by a panel discussion on Hurricane Harvey and emergency management, moderated by Ruben Puente, who is the assistant director for the University of Texas System Police. The panelists will include Paul Willingham, chief, Lone Star College System; Allen Hill, chief, University of Houston – Clear Lake; Hector Flores, chief, Lamar University – Beaumont; Bill Adcox, chief, University of Texas Health Science Center M.D. Anderson; and Vicki King, assistant chief, University of Texas Health Science Center M.D. Anderson.
Register for Campus Safety Conference Texas now!
CSC Texas will also feature Samuel Jingfors of Safer Schools Together, who will discuss how publically available social media can be leveraged in digital threat assessments. Additionally, lockdowns and civilian active shooter response as well as effective emergency notification techniques and technologies will be discussed by two distinguished panels of school and university security experts.
Of course, getting buy-in for safety and security initiatives can pose a significant challenge for many campus protection pros, so CSC Texas will feature two sessions on the topic. Overcoming the "It Won't Happen Here" Mentality: Proven Methods to Get Buy-In and Support From Campus Administrators will be presented by UT's Puente.
Additionally, Chris Dorn of Safe Havens International will train attendees how to develop support for their protection programs while creating and measuring the integrity of a K-12 campus' safety, security and emergency preparedness. This highly interactive, dynamic session will show participants how they can use scripted, audio and video scenarios to increase buy-in for their programs while improving training, drill processes, confidence of personnel and reducing exposure to civil liability. (Article continues below.)
CSC Texas will also host an executive forum on handling protests, controversial speakers and First Amendment rights at universities. In a confidential setting, higher education campus public safety chiefs, security directors, emergency managers, student affairs administrators and deans will discuss the challenges they are experiencing with these issues on their campuses as well as some of the practices that have worked for them when addressing these problems.
Of particular interest to K-12 campus representatives will be Suicide on Campus: A Case Study on Incident Response, Lockdown, Crime Scene Clean Up, Mental Health and more presented by Littleton Public Schools' Guy Grace, Deborah Grace and Dara Van Kampen, and Workthreat Group's William Cornforth, Ph.D. They will share their experiences in responding to school emergencies and what happened after to them and their families.
Other topics covered during the educational sessions will include security technology, severe weather, community violence, Clery compliance related to timely warnings and emergency notification, active shooter response, community outreach, parent reunification, the role of the Clery coordinator, victim-centered and trauma-informed sexual assault investigations, community partnerships and more.
In addition to all of these educational presentations there will be networking opportunities and a sponsor showcase featuring the latest products and services schools and institutions of higher education can adopt to address their biggest safety, security and emergency management issues.
To register for Campus Safety Conference Texas or to obtain more information, visit CampusSafetyConference.com or call (855) 351-0921. General questions should be directed to Events@CampusSafetyMagazine.com.
Irving, Texas will host Campus Safety Conference Texas at the Omni Mandalay Hotel at Las Colinas, June 24-26. To register, visit CampusSafetyConference.com.