At Least 12 Racist, Anti-Semitic Incidents Reported at Syracuse University
All fraternity social activities on campus have been suspended for the remainder of the semester after a racist incident involving members of Alpha Chi Rho.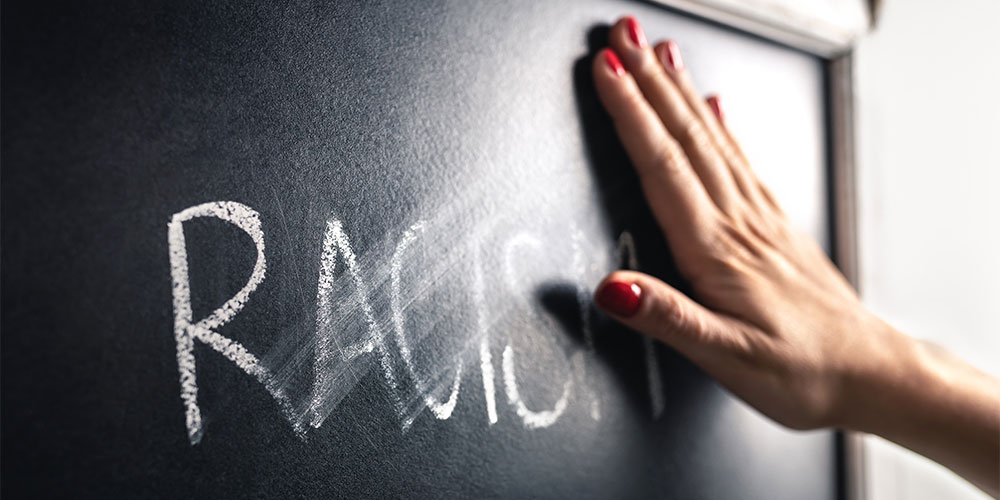 Syracuse University students have been protesting at the campus wellness center since last Wednesday, demanding stronger diversity programming after at least a dozen racist and anti-Semitic incidents have been reported since Nov. 7.
The incidents include racist graffiti against Asian people in a physics building bathroom, a swastika in a snowbank across the street from a student apartment complex and in a dormitory, and the yelling of racial epithets at African American people in another dormitory, according to The Daily Orange.
In yet another dormitory, incidents include racial slurs against African American and Asian people, the N-word written multiple times in bathrooms, and a slur against Asian people written on a bulletin board. A timeline of all the incidents can be found here.
A $50,000 reward is now being offered for information about the incidents, reports The Daily Beast. According to Chancellor Kent Syverud, the reward comes from a "generous" donor and will be given "for evidence that leads to the apprehension of the individual or individuals responsible for these heinous acts."
The university also investigated multiple reports of a white supremacist manifesto allegedly being posted in an online forum and airdropped to cell phones in the school's library, according to CBS News. AirDrop is a service that allows for the sharing of files between Apple devices.
On Wednesday, Syverud said it was likely a hoax as authorities have been unable to find anyone who directly received the manifesto, according to AP News.
Another racist incident has also led to the suspension of the school's Alpha Chi Rho fraternity. On Saturday, a black student reported being called the N-word by members of a fraternity as she waited for a bus.
Through security camera footage, eyewitness accounts and interviews, the school's Department of Public Safety (DPS) was able to trace the incident back to the fraternity, said Syverud.
"We are disgusted by the language and harassing behavior alleged of a handful of our members and guests of our chapter at Syracuse University," Alpha Chi Rho's national office told The New York Times in a statement. "The fraternity is working with the university to investigate and if confirmed will hold any members accountable."
On Sunday, Syverud directed the Office of Fraternity and Sorority Affairs to suspend all fraternity social activities on campus for the remainder of the semester.
"While only one fraternity may have been involved in this particular incident, given recent history, all fraternities must come together with the university community to reflect upon how to prevent recurrence of such seriously troubling behavior," he said.
This isn't the first time a Syracuse fraternity has been reprimanded for racist behavior. Last year, the Theta Tau fraternity was permanently expelled after videos surfaced that were "extremely racist, anti-Semitic, homophobic, sexist and hostile to people with disabilities," according to Syverud. One of the videos depicted a sexual assault while the other included a pledge to "always have hatred in my heart" for Jews, African Americans and Hispanics.
DPS is working with Syracuse Police, New York State Police and the FBI to investigate the incidents.
Read More Articles Like This… With A FREE Subscription
Campus Safety magazine is another great resource for public safety, security and emergency management professionals. It covers all aspects of campus safety, including access control, video surveillance, mass notification and security staff practices. Whether you work in K-12, higher ed, a hospital or corporation, Campus Safety magazine is here to help you do your job better!
Get your free subscription today!
2 responses to "At Least 12 Racist, Anti-Semitic Incidents Reported at Syracuse University"