Syracuse Fraternity Permanently Expelled for Discriminatory Videos
One video posted to a Syracuse fraternity's private Facebook page shows a member reciting a racist oath and another shows a simulated sexual assault.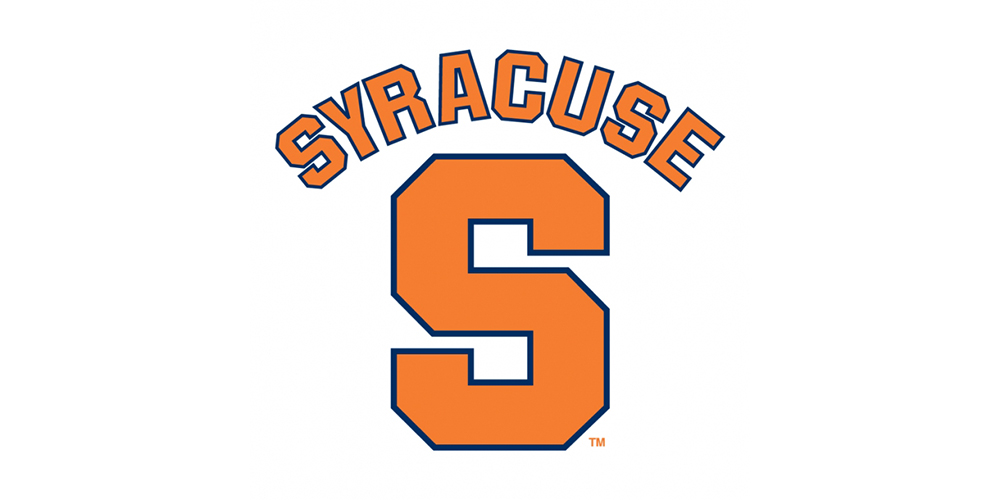 A Syracuse University fraternity has been permanently expelled after posting two offensive videos that its members deemed satire, the N.Y. school announced Saturday.
A video made by members of Theta Tau and posted to a private Facebook group page went viral, showing a group of men laughing as a member recites an oath that contains racist language against blacks, Hispanics and Jews, reports ABC News.
"I solemnly swear to always have hatred in my heart," the member repeats, referring to blacks, Hispanics and Jews in derogatory terms.
Chancellor Kent Syverud posted a video, calling the fraternity's video "extremely racist, anti-Semitic, homophobic, sexist and hostile to people with disabilities."
The fraternity also released a statement on its website, offering an apology for the "the racist video that was recorded as a part of our new member process."
"One of these brothers is a conservative Republican, and the new members roasted him by playing the part of a racist conservative character. It was a satirical sketch of an uneducated, racist, homophobic, misogynist, sexist, ableist and intolerant person. The young man playing the part of this character nor the young man being roasted do not hold any of the horrible views espoused as a part of that sketch," read the statement.
Another video released Saturday by The Daily Orange, the school's newspaper, shows several fraternity members simulating a sexual assault of a mentally disabled person. The narrator can be heard describing the act as a "light rape".
"The words and behaviors in the second video are appalling and disgusting on many intersecting grounds. They especially offend all Syracuse University holds dear about diversity and inclusion of people with disabilities," Syverud said regarding the second video. "I ask all of us who care about our community and its values to reaffirm them by emphatically rejecting all this video represents. There is absolutely no place at Syracuse University for tolerance of this behavior."
Chancellor Issues Review of Entire Greek System Following Student Protests
The video prompted protests from students, including one in front of Kent's home, demanding he takes more serious action against the fraternity.
The school also held a gathering on Wednesday to promote "community dialogue," reports Your Erie. Afterward, an estimate 100 people marched through the campus, chanting and holding signs that read "Where's the video? Release it".
Later, about 400 people attended a three-hour discussion where many vented frustrations and concerns regarding systematic racism and sexism at the university. Some students recommended making certain African American Studies courses mandatory.
The engineering fraternity was initially suspended on Wednesday and bias training was ordered for members of all Greek organizations. Kent attended a student protest on Friday and later announced the chapter's expulsion on Saturday.
In addition to the permanent expulsion of the fraternity's Syracuse chapter, Syverud says some students involved will be charged under the school's office of disciplinary action, which could result in suspension or expulsion.
Syverud also says there will be a "top-to-bottom review of our entire Greek system," acknowledging that the issue goes much deeper than the most incident, according to NBC News.
"We have a lot of work to do and concrete steps are more important than any words I speak today," he said.
More than 30 percent of the 15,000-plus undergraduate students join the school's fraternities and sororities.
Read More Articles Like This… With A FREE Subscription
Campus Safety magazine is another great resource for public safety, security and emergency management professionals. It covers all aspects of campus safety, including access control, video surveillance, mass notification and security staff practices. Whether you work in K-12, higher ed, a hospital or corporation, Campus Safety magazine is here to help you do your job better!
Get your free subscription today!