OSU Wrestler Says Rep. Jim Jordan 'Begged' Him to Contradict Brother's Abuse Claims
Adam DiSabato testified Jordan asked him to go against his brother's claims that Jordan knew about continued sexual abuse by Richard Strauss.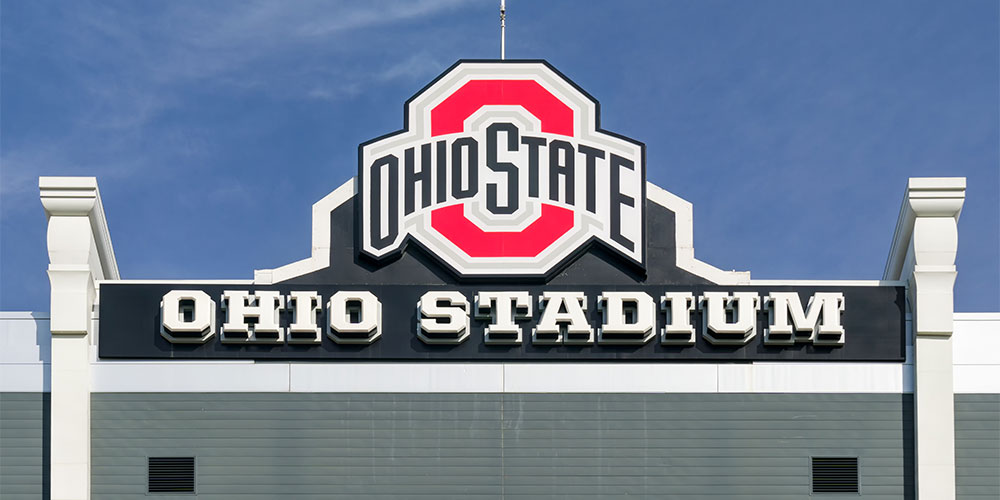 U.S. House Representative Jim Jordan is being accused by another former Ohio State University (OSU) wrestler of ignoring sexual abuse by former team doctor Richard Strauss.
Adam DiSabato, who was on the team from 1988 to 1993, said he told Jordan and head coach Russ Hellickson about Strauss' abuse but that they did nothing, reports WHIOTV 7. Jordan, who served as an assistant coach from 1986 to 1994, has continuously denied having any knowledge of Strauss's abuse. Hellickson said he warned Strauss about being too "hands-on" with students and that he told administrators about Strauss's conduct.
DiSabato is the brother of Mike DiSabato, another former wrestler who was one of the first to speak of Jordan's alleged knowledge of the abuse.
Adam DiSabato testified Tuesday during a committee review of House Bill 249, which would give victims of sexual abuse committed at a state-sponsored university the right to sue the university. DiSabato called Jordan a "coward," claiming Jordan called him asking to rebuke his brother's accusations.
"Jim Jordan called me crying, crying, groveling…Begging me to go against my brother," he said. "Begging me. Crying for a half hour. That's the kind of cover-up that's going on there."
Adam DiSabato said he had also reported the abuse to Jordan and others associated with the wrestling team.
"They did nothing," he said. "They told me they went to their superiors [who] told them to be happy where we're at and keep our mouth shut."
DiSabato also testified that the university's cover-up is still being carried out, according to WKYC. He claimed multiple emails reading, "We know what's going on," were inexplicably deleted from his inbox.
"You people have the power to do something," he said. "Ohio State is too arrogant. They think it's going to go away."
A report released by OSU in May 2019 following an independent investigation determined school officials knew of at least 177 students who were sexually abused by Strauss from 1978 to 1998. The abuse included nearly 1,500 acts of fondling and more than 40 rapes.
More than 300 accusers from multiple sports teams have since come forward. Strauss died by suicide in 2005.