Oakland University is Arming Students with Hockey Pucks
The school's police chief, who is also a hockey coach, suggested the object when asked what to use if fighting is the only option against an active shooter.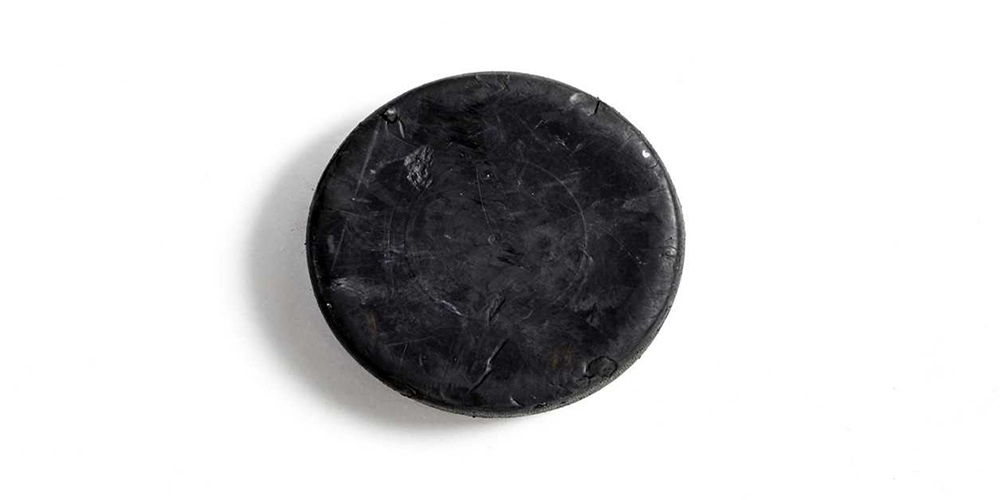 One Detroit-area college is taking a unique approach toward helping students and faculty protect themselves against a potential active shooter: arming them with hockey pucks.
Campus police and school officials at Oakland University in Rochester, Mich., came up with the idea following a presentation on emergency preparedness.
While discussing the school's recommended "run, hide, fight" strategy to handling campus threats, police chief Mark Gordon says one person asked what they should fight with since the campus has a no-weapons policy, reports WCVB.
Gordon, who is also a youth hockey coach, says getting hit in the head with a hockey puck gave him the idea.
"It was just kind of a spur-of-the-moment idea that seemed to have some merit to it and it kind of caught on," he said. "[Hockey pucks] have enough mass to cause injury, small enough to be thrown, [are] portable and they're not considered a weapon."
Tom Discenna, communications professor and president of the school's American Association of University Professors' (AAUP) Committee on Academic Freedom and Tenure chapter, directed the school's efforts. The group purchased 800 hockey pucks for union members and 1,700 for students, according to CBS News. Additionally, the student government ordered 1,000 pucks.
Holding a hockey puck will remind people they are not powerless, says Discenna, but that using them should be an "absolutely last resort", adding that the school holds active shooter trainings several times a year and focuses primarily on fleeing and hiding.
"We hope and pray it never gets used for the purposes we may use it for."
Each puck has been imprinted with a number that can be entered into the school's fundraising page to raise money for equipping doors with inside locks.
The school's AAUP chapter also donated $5,000 toward the new locks.
"We wanted to have a door lock that would be easily locked from the inside," Discenna said. "Most doors now can be locked externally using a key."
One response to "Oakland University is Arming Students with Hockey Pucks"