Protection Professionals Debate Campus Active Shooter Response
Experts explain the pros and cons of the various methods of response currently available for civilians, including Run, Hide, Fight; ALICE; and Window of Life.
The Newtown, Conn., mass shooting has escalated the already intense debate that has been going on for several years now among campus law enforcement and security professionals regarding the effectiveness of the many types of civilian responses to active shooters on campus. Run, Hide, Fight is the program that has received the most publicity, but other programs such as ALICE, Window of Life and many others have also been adopted.
The proponents of each method make compelling arguments. It should also be noted that all of the programs have similarities, so there is much agreement among the experts. For example, each approach places importance on the ability of students, staff, faculty, patients and visitors to evacuate. Some believe evacuation should be the first option for campuses, while others give it a lower priority, preferring to lockdown (which includes barricading doors, turning off the lights, closing the blinds and hiding) so a gunman can't access or find his or her targets.
Many of the approaches advocate that faculty, students, staff and visitors fight back as a last resort. For obvious reasons, this option is the most controversial, particularly when applied in the K-12 setting.
Here, campus security and law enforcement professionals as well as consultants weigh in on which approach they believe works best.
Only Attack a Gunman as a Last Resort
The Fight aspect of Run, Hide, Fight and the Counter aspect of ALICE are getting the most attention. Unfortunately, according to Michael Dorn, executive director of Safe Havens International, some K-12 staff believe attacking a person brandishing a weapon is their first option. They believe this despite trainers specifically saying the Fight component should only be used as a last resort.
"We've noticed after Sandy Hook a distinct change," he says. "Quite a few people are misapplying the information. We are seeing people when we put them in decision making situations — for example a student threatening to kill himself with a handgun. We have had three educators in the past few weeks say, 'I would attack the gunman,'" rather than lockdown or evacuate the campus.
It should be noted that every single person interviewed by Campus Safety magazine for this article who believes in the Fight/Counter/Defend component agree that it should only be applied when all other options have been exhausted.
Teaching Kids to Fight Back Takes Too Long
Although there is agreement among Fight component supporters that it should only be applied as a last resort, there is significant disagreement within the campus safety community as to whether or not children in K-12 schools should be taught to attack an active shooter.
Watch the Video 'Run, Hide, Fight'
Brad Spicer, who is owner of SafePlans LLC, believes adults (faculty, staff and administrators), as well as college students should be trained in the Fight component, but K-12 students should not.
"The risk level isn't enough for a K-12 school that they should devote the time it takes to train a student not how to fight back, but when to fight back," he says. "That's the thing that takes time to train: that critical decision making ability. We don't want to see a student fight or resist when they should really be running or hiding. We take the time to train staff because they are adults and they have more life experience. They will understand when it should be applied."
Lt. Joe Hendry of the Kent State Police Department, however, believes young children should be taught to attack.
"One of the recommendations with ALICE is that we train kids to do something, like we do for a fire," he says. "With a fire, we teach them what to do if they are trapped in a building; if they are on fire; how to evacuate. We take those same concepts and use them for active shooters."
Hendry notes that the swarm technique taught to adults should never be used with children.
"We teach them how to run, how to throw things and how to be loud," Hendry adds. "Those are three things kids are good at anyway. Get the room to look like a Chuck E. Cheese. If you come into direct contact [with an active shooter], you want chaos. Most bad guys aren't highly skilled, and that chaos works in our favor."
He also advocates children use Stranger Danger (normally recommended as a response to an abduction attempt) when in direct contact with a gunman.
Attacking a Person With a Weapon Can Backfire
Spicer, however, believes the Stranger Danger approach won't work because unlike active shooters who usually are suicidal, someone trying to abduct a child wants to survive.
Related Article: Should Teachers, Staff Be Allowed to Carry Guns on Campus?
Steve Satterly, who is the director of transportation and school safety for the Community School Corp. of southern Hancock County in New Palestine, Ind., also finds fault with the Stranger Danger approach, as well as teaching young children in the Fight component.
"I see the point where you don't want to have them just passively sit there and die, but I'm not sure how effective they are going to be against someone who is attacking them," he says. "Another thing I have to be concerned about as a director is liability. What kind of liability are we exposing ourselves to if we teach kids this and then they are killed?
"You are asking teachers who don't have tactical training or experience, along with kids who have even less tactical training and experience to make that call," Satterly adds. "There have been a number of teachers who have been killed trying to intervene. We've also had some success stories, but there is a much longer list of people who have tried and were killed."
In some cases, attacking a person with a weapon can make a situation worse. Dorn and Satterly claim in a white paper they authored last year that students and staff throwing objects at a person with a weapon could easily trigger a shooting that would otherwise not take place.
"As a recent example, an incident occurred in Hastings, Minn., where a student brandished a loaded gun in class and the teacher was able to successfully talk the student into putting down the gun," claim Dorn and Satterly. (To read more on the specific cases where fighting back has been successful and failed, visit www.campussafetymagazine.com/FightFlightOrLockdown).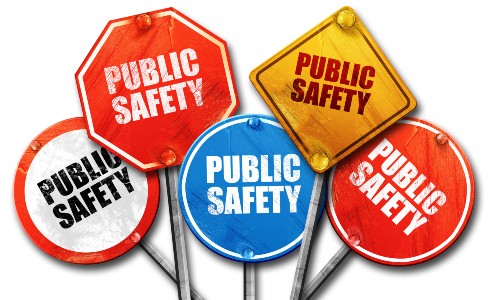 Leading in Turbulent Times: Effective Campus Public Safety Leadership for the 21st Century
This new webcast will discuss how campus public safety leaders can effectively incorporate Clery Act, Title IX, customer service, "helicopter" parents, emergency notification, town-gown relationships, brand management, Greek Life, student recruitment, faculty, and more into their roles and develop the necessary skills to successfully lead their departments. Register today to attend this free webcast!