Broward County Schools May Install Experimental AI Surveillance System
One year after the tragic shooting, Broward County is considering installing a new camera-software system to track students.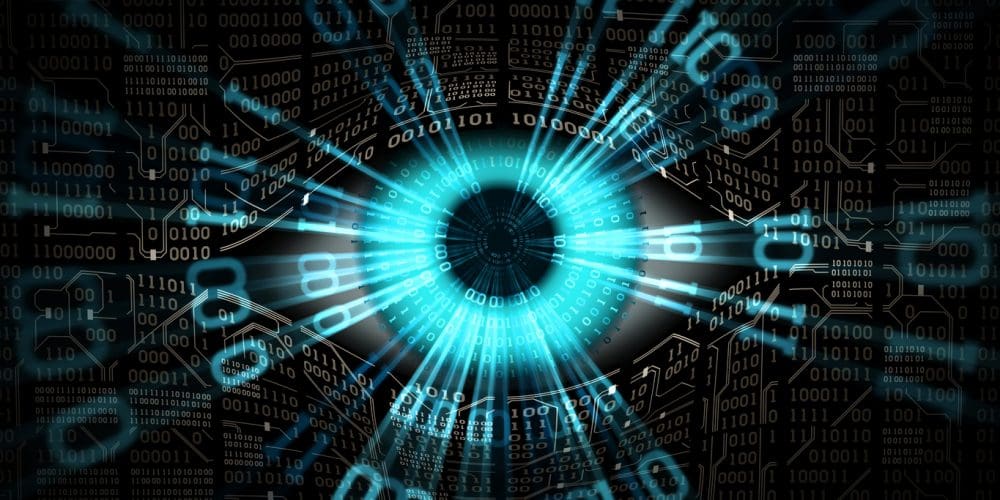 Broward County school district has announced it will be unveiling an experimental artificial-intelligence (AI) system to keep students under surveillance.
The camera-software system from Avigilon will allow security officials to track students based on their appearance, reports the Washington Post.
One year ago tomorrow, a shooting at Marjory Stoneman Douglas High School left 17 students and staff dead. Broward County has been under scrutiny for its security since the shooting, especially after a report released last month called out many flaws.
School administrators say the 145-camera system will be installed around the perimeters of the schools that they have flagged "at highest risk." This is on top of 10,000 cameras that are currently installed across the county's schools.
It will automatically alert a monitoring officer when it senses events "that seem out of the ordinary" or people "in places they are not supposed to be."
Guards will be able to pull up video everywhere a particular student has been recorded on campus with the click of a button.
According to a survey from the National Center for Education Statistics, surveillance cameras have expanded from nearly 20 percent of all public schools in 1999 – the year of the Columbine shooting – to over 80 percent as of 2015. However, in 2016, Campus Safety magazine found that more than nine in ten K-12 campuses have adopted video surveillance.
The new system does not come without questions and concerns from students, parents and teachers.
Kimberly Krawczky, a teacher who was present during the shooting last year, voiced her concerns about the system's accuracy, invasiveness and effectiveness. She is not convinced AI could understand a campus as well as a human.
"How is this computer going to make a decision on what's the right and wrong thing in a school with over 3,000 kids?" she said. "We have cameras now every two feet, but you can't get a machine to do everything a human can do. You can't automate the school. What are we turning these schools into?"
Some technology and civil liberties experts argue that the camera software has no proven track record for preventing school violence, an increasing issue in schools across the country.
Avigilon, which was bought by Motorola Solutions for $1 billion last year, says its algorithm allows risky behavior to be spotted with superhuman speed and precision.
Elizabeth Laird, current senior fellow at the Center for Democracy & Technology, however, says the system has not had much public testing for validity or long-term impact.
Because the system is so new and still considered "experimental," there are factors that remain unclear, like how its data and performance will be regulated, measured and tested for flaws.
She fears the system will diminish an environment where students feel they can express themselves freely and think independently.
"We're seeing that the uses of AI and technology like this are coming with unintended consequences, things the education sector has not experienced before, that may endanger the students it intends to protect," she said.
Avigilon's technology does not use facial-recognition software, and Laird fears that students could be wrongfully identified as dangerous based solely on what they wear or where they walk.
This component, however, could be what sets the system apart from other surveillance technology. An individual can be tracked as long as their body is on camera, not necessarily their face.
If the AI system is approved, Broward County will spend more than $600,000 in federal and local funds to install it in the high school campuses.
Kenneth Preston, a Broward high school senior who has criticized the district's spending in the past, fears the surveillance will be used to target individuals.
"Maybe Johnny isn't performing exceedingly well, so let's track him to see why. And you don't even have to sit by those cameras to watch him. It's a system that can be abused and will be abused."
Broward County schools have not yet been given the green light to install the system. Whether the Avigilon contract wins final approval from county leaders in the coming weeks or not, there is no denying that the Marjory Stoneman Douglas High School tragedy has spurred schools across the country to take a closer look at their security and make student safety a priority.