Stoneman Douglas Safety Commission Releases 407-Page Report
The draft report criticizes the responses by both staff and first responders and provides recommendations for improving school safety.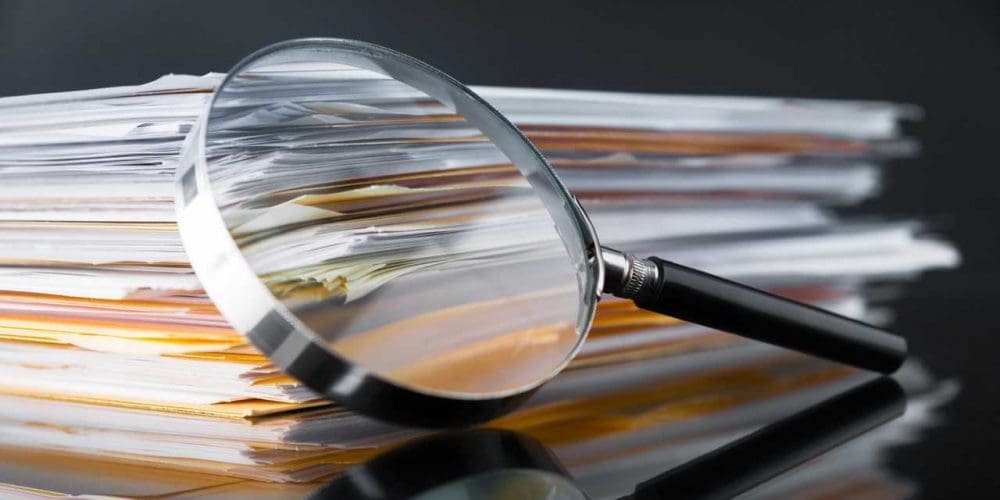 The Marjory Stoneman Douglas High School Public Safety Commission has released an initial draft of its school safety recommendations.
The commission, which was created to investigate the Feb. 14 shooting at Marjory Stoneman Douglas High School and make safety recommendations, hosted a two-day meeting this week to discuss the initial report findings with the intention of presenting a final report to the governor and legislative leader by Jan. 1, reports WTXL.
The 407-page report outlines many lapses in school safety and security before, during and after the shooting, which the commission says is typical of many schools nationwide. The report also offers recommendations for various ways the school can improve overall safety.
Report Criticizes Broward County Deputies Response
Almost immediately following the shooting, armed school resource officer Scot Peterson, who was also a Broward County deputy, received criticism for not entering the school when he knew a gunman had opened fire. Further investigations determined Peterson wasn't the only one who didn't enter the building where the shooting was occurring. Other responding Broward County deputies were ordered to set up a perimeter outside the school and three of them hid behind their vehicles with weapons drawn as they heard gunfire in the school.
The commission's new report further supports these findings, claiming seven other Broward County deputies ignored protocol for active shooters that calls for pursuing a gunman to try to disarm him. Officers also wasted more time scrambling to retrieve bulletproof vests from their vehicles, reports The New York Times.
"None of these BSO deputies immediately responded to the gunshots by entering the campus and seeking out the shooter," the report said. "Deputy sheriffs who took the time to retrieve vests from containers in their cruisers, removed certain equipment they were wearing so that they could put on their vests, and then replaced the equipment they had removed all while shots were being fired, or had been recently fired, is unacceptable and contrary to accepted protocol."
It was also discovered that there were many failures in the sheriff office's radio system, causing widespread confusion and communication problems between law enforcement agencies and medical responders.
Report Criticizes Employees, School Safety Training
The report also blamed school policy and training failures for many of the mistakes made by employees, claiming administrators lacked know-how in conducting threat assessments, did not have an active assailant response policy or a written policy on how to initiate a lockdown, and gave no formal training to campus monitors, according to The Sun Sentinel.
The commission has called on the district to investigate Stoneman Douglas principal Ty Thompson on whether he violated district policy by not ensuring that he knew about all potential threats on campus.
"It's not part of the protocol to bring [threats] to me," Thompson said in an interview with the commission. "Very rarely does that come up."
Thompson was only able to guess the number of official threat assessments the school conducted on students each year and "really had no idea of the process."
In June, two coaches who served as campus security monitors were fired for failing to alert students or other staff about the gunman.
One of the monitors saw the gunman, who he described as "crazy boy," enter the school. However, he did not issue a "code red," which would have signaled a threat inside the building and kept students behind locked doors, because he had been trained not to set off a law enforcement response unless he saw a gun or heard gunshots. The other monitor hid in a closet when he heard gunfire.
Report Outlines Physical Security Failures
In addition to safety protocol, the report found many problems in the school's physical security. The school had no public address system speakers in the hallways, which kept administrators from telling students and staff to seek shelter.
Only two of the 30 classrooms in the building where the shooting occurred had marked "hard corners" where students can't be seen by an intruder peering through the window of a classroom door. Many of these corners were blocked by furniture and were too small to fit all the students, which the commission says contributed to students being killed.
Classrooms were also not equipped with coverings to block door windows, making students visible to the gunman.
"Cruz only shot people within his line of sight and never entered any classroom," said the report.
Additionally, campus gates were not staffed by security personnel and the front gate was left open after school had started.
Report Gives Recommendations, Including Arming Teachers
The commission's report also gives recommendations for improvement, including full internal evaluations of both police and school personnel responses.
The report suggests Broward County law enforcement and fire/EMS agencies establish protocols for a unified command at all mass casualty incidents. It also suggests BSO revise its active assailant policy to make it "unequivocally clear" that deputies are expected to immediately seek out an active assailant.
"We look forward to reviewing the commission's findings," read a statement from BSO Sheriff Scott Israel regarding the findings. "We will use it as a basis to conduct our own thorough investigation, and we'll take appropriate steps to make any necessary improvements."
As for the school, one recommendation given by the commission is to update processes for handling threat assessments. The forms are on paper and the finished paperwork remains at the school in the student's record.
Threat assessments "are one of the most important opportunities to provide a safer school environment and head-off concerning behavior before it manifests into actual harm," the commission reported.
Threat assessments regarding the gunman were mishandled on multiple occasions by several employees. The commission recommends the principal be made aware of all threats.
The report also suggests limiting entry and exit points, restricting visitors during school hours and always keeping classroom doors locked.
Broward Superintendent Robert Runcie sent a follow-up letter to the commission Wednesday detailing steps the district has taken in response to the commission's findings. Some of the improvements include providing live video feeds from school surveillance cameras to law enforcement and holding "code red" trainings for students and staff. Runcie also added that he will contract with a third-party investigator to "undertake further investigations."
"The purpose is to both bring appropriate accountability and to improve the quality of educational services in the safest environment possible," he wrote.
Possibly most controversial of the commission's recommendations is arming teachers.
On Wednesday, the commission voted 13-1 to recommend the Legislature allow the arming of teachers who volunteer and undergo extensive background checks and training, reports The Chronicle. Max Schachter, whose 14-year-old son Alex died in the shooting, cast the one vote against the motion.
"We do need more good guys with a gun on campus — nobody understands that and wishes we had more at Marjory Stoneman Douglas than myself," Schachter said. But arming teachers "creates a host of problems."
Pinellas County Sheriff Bob Gualtieri, the commission's chairman, said most deaths in school shootings happen within the first few minutes before first responders arrive.
"We have to give people a fighting chance, we have to give them an opportunity to protect themselves," he said, adding there aren't enough officers or money to hire one for each school. Even then, they need backup. "One good guy with a gun on campus is not enough."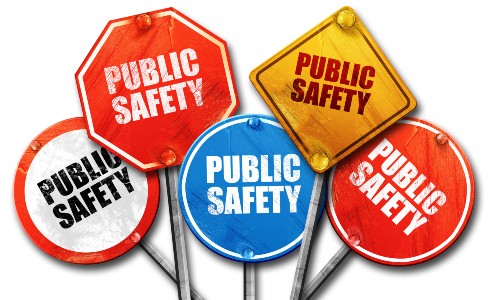 Leading in Turbulent Times: Effective Campus Public Safety Leadership for the 21st Century
This new webcast will discuss how campus public safety leaders can effectively incorporate Clery Act, Title IX, customer service, "helicopter" parents, emergency notification, town-gown relationships, brand management, Greek Life, student recruitment, faculty, and more into their roles and develop the necessary skills to successfully lead their departments. Register today to attend this free webcast!
6 responses to "Stoneman Douglas Safety Commission Releases 407-Page Report"