Wilson High School Removes Bathroom Stall Doors to Combat Vaping
The Alabama high school decided to remove the doors from bathroom stalls after a student was found passed out in the bathroom from vaping.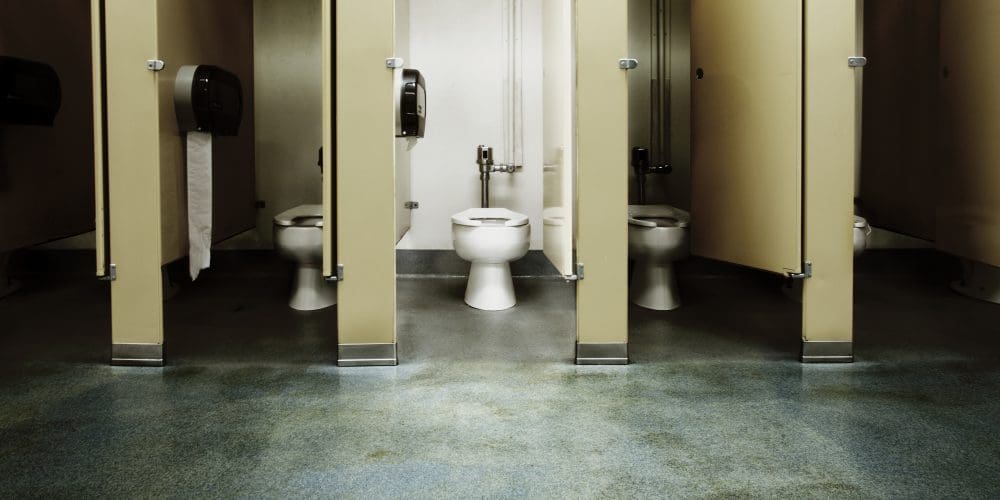 Starting this week, Wilson High School in Lauderdale County, Alabama will no longer have doors on the bathroom stalls in order to prevent students from smoking and vaping in bathrooms.
Administrators said students are sneaking vape products into school and smoking on school grounds, reports WAFF 48.
As of now, the doors have only been removed in the boy's bathroom, but administrators did not comment on the reason for the decision.
A new report from the National Institute on Drug Abuse (NIDA) shows a significant increase in teen vaping from 2017 to 2018.
The study included responses from 44,482 students at 392 public and private schools and found 37.3% of twelfth graders reported "any vaping" in the past 12 months, compared to 27.8% in 2017.
Teachers, staff and students at Wilson High said they see and smell the problem right inside the building.
Two weeks ago, Principal Gary Horton explained how a student was found passed out in a stall after vaping.
While administrators found the door removal as a solution to the vaping problem, some parents don't agree.
"It's a little over-excessive. Maybe they need to put a monitor in the hall [as] they do. Usually, they have a truancy officer or a police officer at the school. Have them monitor the hallway because a bathroom is for each individual person's privacy," said parent Brandon Campbell.
Horton told parents the removal of stall doors may be temporary as the school works on other possible solutions to students vaping in school.
Just last week, Michigan became the first state in the U.S. to ban flavored e-cigarettes in an effort to stop young people from vaping.
Governor Gretchen Witmer believes e-cigarette companies use sweet-flavored products to attract younger consumers.
"No kid should be using any tobacco products," FDA Commissioner Dr. Scott Gottlieb said. "We're going to be taking some enforcement actions very soon to target companies that we think are marketing products in ways that they're deliberately appealing to kids."