Uvalde CISD Police to Return to Work Amid Calls for Suspension
Community members are demanding the officers who responded to the Robb Elementary School shooting be suspended until an audit is complete.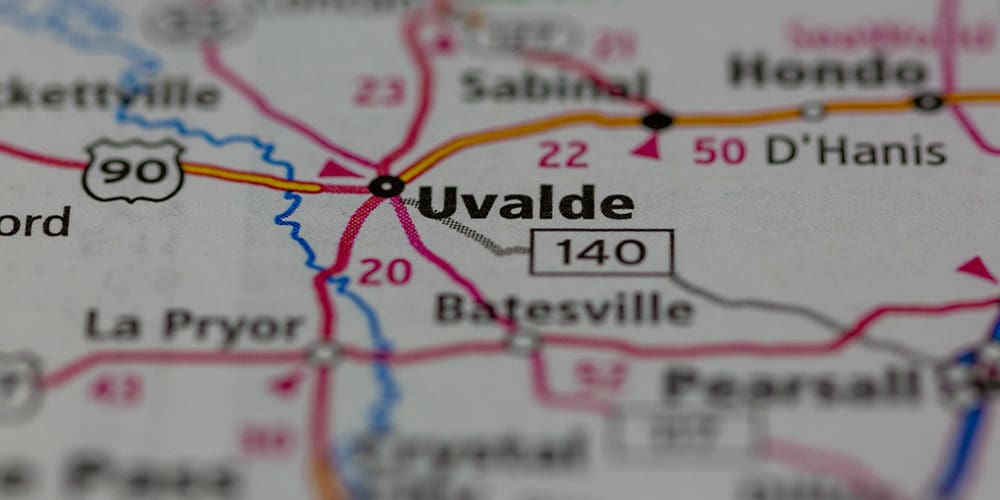 UVALDE, Texas — Uvalde Consolidated Independent School District (CISD) police officers who responded to the Robb Elementary School shooting will be allowed to return to work when the 2022-23 school year starts on Sept. 6, the board announced Monday.
When asked during an open forum why an independent audit of the officers' response has not been conducted by the board, members said it prioritized evaluating Chief Pete Arredondo, reports ABC News. The embattled police chief was terminated last week.
Local families are demanding the responding officers be suspended until the evaluation is complete, stating the officers "failed" the victims and the district's families. The audit is scheduled for Sept. 29-30.
During one of three meetings hosted by the board Monday night, members summarized investments made to address district safety and security and to provide emotional support for students. Community members pointed out that many of these improvements have not been completed at all schools.
Each campus will have secured vestibules for parents and visitors but a board member said some of the doors and frames needed to secure the entryways are on backorder. The number of additional counselors and police officers that were promised have not been hired, and the board has yet to determine who will monitor the 500 cameras the district is currently installing.
Family members of the victims presented a list of additional requests for the board to fulfill, including providing a version of hallway surveillance footage that is time-stamped with the identification and arrival time of each responding officer, and a private meeting between victims' families and the officers working in the district.
Berlinda Arreola, the grandmother of victim Amerie Jo Garza, demanded quarterly active threat response training for UCSID police and teachers, according to ABC 7.
Board member Laura Perez agreed changes need to be made but that the board wants to do it the right way.
"I watched my friend walk down the hallway to identify her child. When I walked in there was nothing that could have prepared me for that day. Nothing. When I close my eyes at night that's what I see," said Perez. "So, I'm not going to leave until we fix things. But you have to be patient because I don't want us to do anything the wrong way."
One response to "Uvalde CISD Police to Return to Work Amid Calls for Suspension"