Texas Schools See Surge in Student Arrests Following Parkland
There were 1,560 referrals for terroristic threats this school year, compared to the annual average of 823 referrals in the past five school years.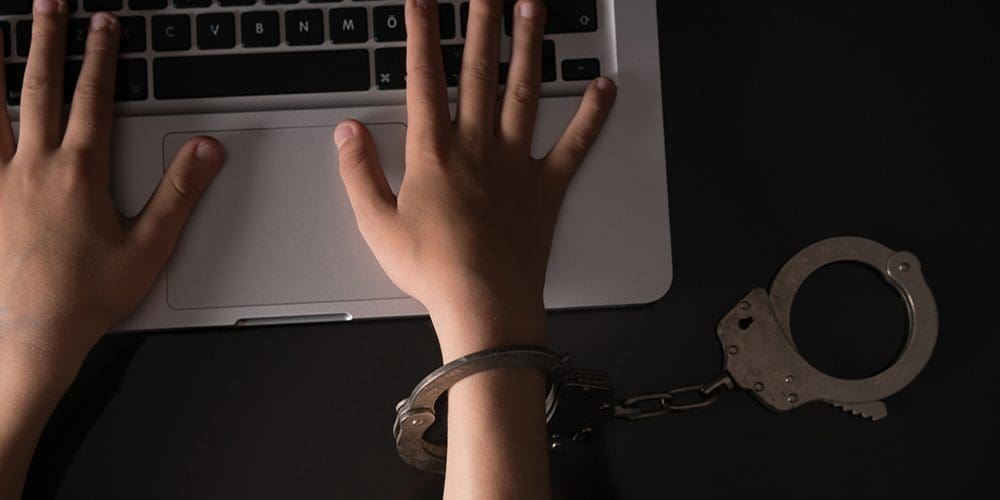 Texas schools have seen an enormous spike in student arrests on charges of making terrorist threats and exhibiting firearms, suggesting school officials are taking a harder line against students who threaten violence.
A new report compared data from January to May 2018 to the previous year and found there has been a 156 percent increase in referrals to juvenile probation for terroristic threats and a 600 percent increase in referrals for exhibition of firearms – most of which involved threats to exhibit a weapon and not actual possession.
Not including June, there were 1,560 referrals for terroristic threats this school year, compared to the annual average of 843 referrals in the past five school years. Another surge year was 2012 following the Sandy Hook school shooting in December, according to The Marshall Project.
The referrals began rising in February following the Parkland school shooting and the data indicates more students were charged with making terroristic threats in 2018 than any year since 2013. Children between the ages of 10 and 13 saw the largest jump in the number of charges.
The report also found black students are twice as likely to be arrested on these charges, representing 24 percent of referrals for terroristic threats but only making up 13 percent of the student body.
Advocates are worried the data shows children are unnecessarily being pushed into the criminal justice system, reports the Houston Public Media.
"While it is important for Texas schools to respond to any threat of violence, it is equally important to ensure that the response is not an overreaction that could have a long-lasting, damaging impact on a child's future," said Deborah Fowler, executive director of Texas Appleseed and primary author of the report.
Morgan Craven, director of the School-to-Prison Pipeline Project at Texas Appleseed, is scheduled to speak at a Senate committee meeting Wednesday to discuss how further criminalizing misbehavior in schools may needlessly push kids out of school and into the criminal justice system.
"While it is certainly appropriate to have a system of consequences in place when students exhibit challenging behaviors, simply removing them from class without addressing underlying needs or teaching appropriate behavior is harmful and compromises school safety," said Craven.
Many advocates also say they have received a significant increase in cases of students with special needs being charges with felonies for verbal threats.
Dustin Rynders, an attorney with Disability Rights Texas, said one of his clients, a 12-year-old child who is legally blind, soiled himself at school. The student made a verbal threat to shoot up the school after a classmate announced his accident the class. The student was immediately suspended and referred to law enforcement on March 1.
When he returned to school a few days later, he was arrested on a felony charge of making a terroristic threat and spent the night in the Harris County Juvenile Detention Center.
"No one wants to feel like they didn't do all they could to stop a school shooting, but what we're forgetting is that, if you look at school shooting after school shooting, you see students who cried out for help in one way or another, and instead of receiving help, they were expelled or disciplined or wrongfully involved potentially with law enforcement," said Rynders. "We need to take very active steps as a community to make sure that our campuses are safe, but overuse of law enforcement is not the answer."