Students Plan Walkouts, Sit-Ins Following Florida School Shooting
The Women's March organizers and the Network for Public Education are encouraging students and teachers to organize walkouts, sit-ins and other events to protest gun violence in schools.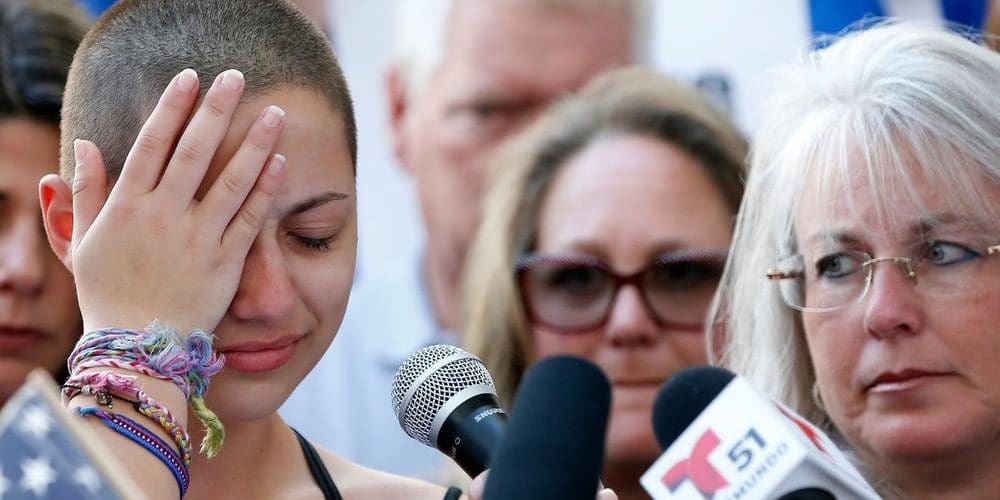 High school students across the country are planning walkouts and sit-ins to push lawmakers to pass tougher gun laws after last week's mass shooting at Marjory Stoneham Douglas High School in Parkland, Fla., left 17 people dead.
Organizers of the Women's March, an anti-Trump and female empowerment protest, are calling for a 17-minute walkout on March 14 to "protest Congress' inaction to do more than tweet thoughts and prayers in response to the gun violence plaguing our schools and neighborhoods," reports The Associated Press.
The Network for Public Education, an advocacy organization for public schools, is also encouraging students and teachers to organize sit-ins, walkouts and other events to protest gun violence in schools on April 20, the 19th anniversary of the Columbine High School shooting that left 12 students and one teacher dead.
"The politicians sit on their hands as our children and their teachers are murdered in their schools," Diane Ravitch, the group's president, and Carol Burris, its executive director, said in an online post.
Randi Weingarten, president of the American Federation of Teachers, a union representing teachers and other educators, says she was a part of the discussions regarding the April 20 protest.
"We need to make this moment a movement and to actually make changes that need to happen in this country so that these kinds of weapons, AR-15s, are not in the hands of people who shouldn't have them," said Weingarten.
Weingarten also says the difference between this mass shooting and previous ones is that the students themselves got angry very quickly and demanded change.
Weekend Protesters Call for Stricter Gun Regulations
On Saturday, hundreds of demonstrators gathered outside the Federal Courthouse in Fort Lauderdale, Fla., located approximately 25 miles from Parkland. The protest called on the Florida Legislature to act in the name of gun regulation.
Some chanted "enough is enough" while others held signs with messages including "No more silence, end gun violence," according to NBC Miami.
Survivors of the shooting also spoke, including senior Emma Gonzalez, who criticized politicians who take campaign money from the National Rifle Association.
"They say a good guy with a gun stops a bad guy with a gun," she said, chanting with the crowd, "We call BS."
Florida Senator Gary Farmer of District 35 echoed Gonzalez's criticisms, stating the discussions of "sensible gun laws" have been absent in Congress.
"This is the result of the stranglehold that the NRA has over Tallahassee and Washington DC and too many legislators," he said.
Online posts over the weekend also called for a civil rights-style boycott of schools until gun laws are changed.
David Berliner, a professor at Arizona State University who also participated in the plans for the April 20 protest, says he supports such a boycott.
"I'm crying, and I'm watching all the people all around me crying, and I just said, 'This has got to stop,'" Berliner recalled of watching a news report about Wednesday's shooting while at the airport.
In Florida, a background check is not required for private gun sales. The state also does not regulate sales of assault-style weapons and large-capacity magazines and state laws prohibit cities from passing gun restrictions.