Cincinnati, Frisco Schools Install Shatter-Resistant, Bullet-Resistant Glass
Schools or districts with smaller budgets continue to invest in shatter-resistant film that can be applied to existing windows.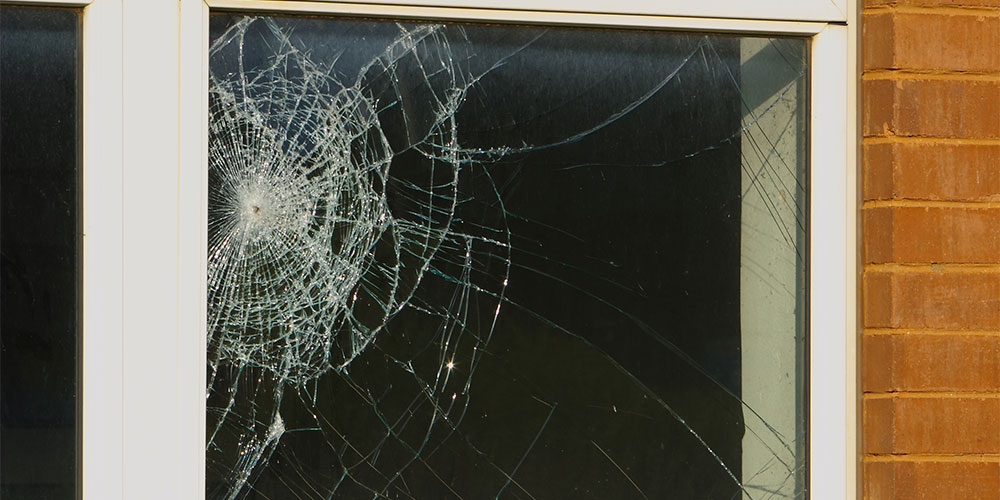 Schools in Ohio and Texas are investing in shatter-resistant and bullet-resistant glass to enhance building security.
In Greater Cincinnati, shatter-resistant glass has been installed at hundreds of locations, including Reading's new PK-12 school campus, according to WLWT.
"Whether it's a bomb or whether it's somebody [shooting at it], the glass is going to hold together," said Jason Young of Solar Tint, the company that installed the glass, which is treated with a thin film made by 3M. "It's not thickness — it's strength. They interweave the product so that it can withstand the blunt force of you trying to kick through it or a bomb going off."
WLWT recruited expert marksman Jon Villing to fire a weapon at one of these panes of glass inside an indoor gun range. Bullets from his 9mm handgun went through the treated glass but it did not shatter. You can watch the demonstration here.
While a bullet can still make its way through one of these windows, its resistance to shattering makes it difficult for an intruder to gain entry or create an easy target.
"Every second that you can buy, it allows them to go into the protocols that they have, as well as alert the police," Young said.
The market for shatter-resistant glass continues to grow, Young added, likely because of cost. A 4′ by 6′ bulletproof window can cost between $1,500 to more than $2,000. Shatter-resistant film for the same size pane costs about $275.
In Frisco, Texas, part of a $4.3 million bond approved by voters in 2018 will be used for bullet-resistant glass, which will be installed in interior classroom door windows and sidelights, reports Dallas News.
Similar to bullet-resistant glass, investigators of the Marjory Stoneman Douglas High School shooting believe hurricane-proof glass installed at the school may have helped prevent additional deaths.
At one point, the killer fired 16 rounds of an AR-15 into a window and it did not shatter. He then allegedly dropped the weapon and exited the school.
Read More Articles Like This… With A FREE Subscription
Campus Safety magazine is another great resource for public safety, security and emergency management professionals. It covers all aspects of campus safety, including access control, video surveillance, mass notification and security staff practices. Whether you work in K-12, higher ed, a hospital or corporation, Campus Safety magazine is here to help you do your job better!
Get your free subscription today!
One response to "Cincinnati, Frisco Schools Install Shatter-Resistant, Bullet-Resistant Glass"