NYC Parents Call for More School Safety Agents Amid Increased Violence
A representative for the school safety agents says there are 1,800 fewer agents patrolling New York City schools.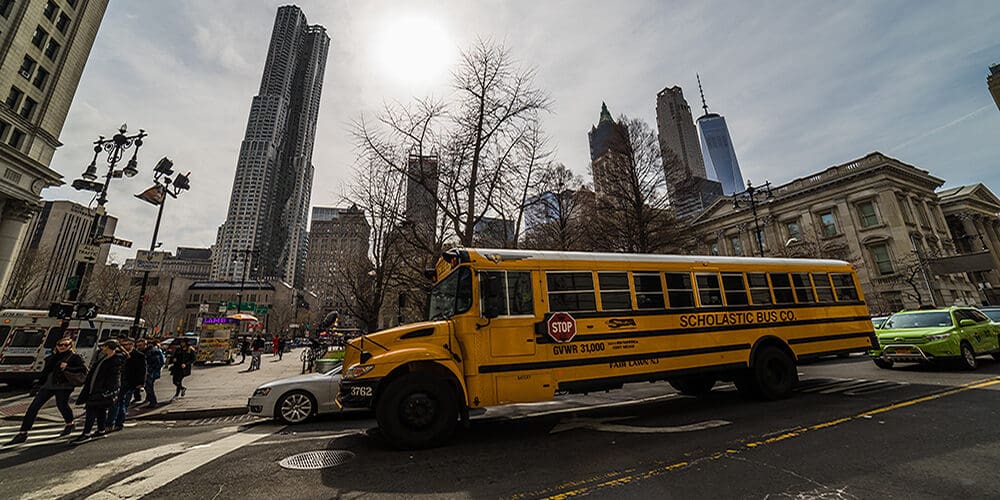 NEW YORK CITY — Parents and leaders are calling for more safety agents to be placed in New York City schools in the wake of increased violence.
Since the start of school just a few weeks ago, there has been a spate of violent incidents in schools. On Sep. 15, a 15-year-old boy was slashed in the face in the halls of DeWitt Clinton High School in Brooklyn. On Sep. 29, two teens were stabbed outside Harry S. Truman High School in the Bronx. Two days later, a 17-year-old was stabbed in the neck and the arm near Brooklyn's Metropolitan Diploma Plus High School.
On Oct. 8, an armed man fleeing police ran into Brooklyn's I.S. 271 John M. Coleman School to seek cover, sending the building into lockdown. The day prior, a 16-year-old student at Fanny Lou Hamer Freedom High School in the Bronx was arrested for allegedly stabbing a classmate three times in the library.
NYC Parents Union President Monda Davids fears the incidents will increase if the number of school safety agents continues to decrease. In the Oct. 7 incident, only two school safety agents were on duty when the New York Department of Education (DOE) determined there should have been four, reports CBS Local.
"This is a crisis," said Davids. "The ongoing violence that's happening in our schools and around our schools is out of control."
Teamsters Local 237 President Gregory Floyd, who represents the city's school safety agents, said a combination of "defund the police" cuts and the vaccine mandate for all of the city's public school employees, has led to a dramatic drop in personnel. Around 1,200 agents who retired weren't replaced and 600 are on leave for refusing the vaccine. Instead of 5,500 agents, there are now 3,700, according to Floyd.
Floyd said he largely blames the lack of support from the city and City Council for the significant loss of agents, noting that new school safety agents haven't been hired since 2019.
On Sunday, Floyd accompanied dozens of parents outside City Hall to demand more police in schools and on the streets to protect their communities. The group is part of the New York School Safety Coalition, reports The New York Post.
"We are living a nightmare because we do not know if our kids will return home from the school. We do not know if our kids will return home from the playground," said Eve Hendricks, whose 17-year-old son was shot and killed at a cookout in June 2020. "We definitely need more safety officers in schools to protect our kids. We need more police officers on the streets to protect our communities, protect our streets."
While a DOE spokesperson said serious incidents in city schools are 40% lower than before the pandemic, CBS2 contacted the NYPD which said there were 60 felony assaults during the 2019-2020 school year. In the last two months, there have been 15, which could surpass last year if it continues at the same pace.
NYC school safety agents wear NYPD uniforms but are not armed. They have a wide range of responsibilities, including greeting and signing in visitors and operating metal detectors, according to Chalkbeat. They respond to fights, issue arrests, and often respond to student mental health crises.