UPDATE: Supreme Court Justice Denies Appeal of NYC Teacher Vaccine Mandate
Three days after the vaccine mandate was temporarily blocked, a court dismissed the hold and a new deadline was established.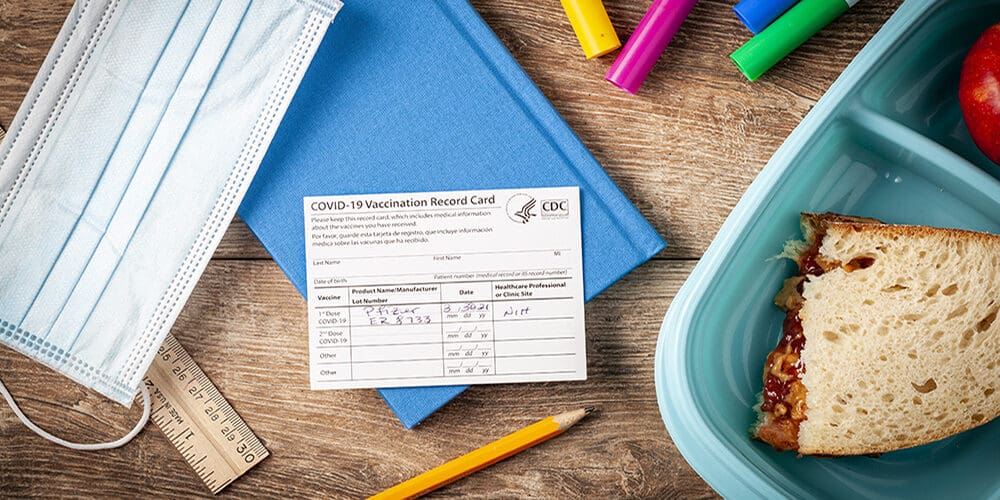 UPDATE OCTOBER 4, 2021: On Friday, Supreme Court Justice Sonia Sotomayor denied an appeal by a group of teachers who were hoping to block New York City's coronavirus vaccine mandate, reports the Associated Press.
---
UPDATE 9/28: New York City teachers and other school employees must be fully vaccinated by 5 p.m. Friday or lose their jobs, reports ABC 7. The new order comes after a court dismissed a temporary hold on the city's vaccine mandate on Monday.
It was previously reported that the temporary injunction would be reviewed by a three-judge panel on Wednesday. However, the panel didn't even hold a court hearing before making its decision.
A Brooklyn judge said it's not unreasonable to expect that school employees dealing with unvaccinated children should be required to follow the recommendation of health experts and get vaccinated.
Those who pushed for the temporary injunction said they are going to petition to the state's Supreme Court.
"I'm trying not to be discouraged, because I know so many people look to me to be a face of strength," said plaintiff Rachel Manisalco. "And (even) in a moment of weakness, I will never comply."
---
NEW YORK, N.Y. — A federal appeals judge has temporarily blocked New York City schools from enforcing a COVID-19 vaccine mandate for its teachers and other school workers.
Employees in the country's largest school system were to be required to show proof of vaccination by Sept. 27 but on Friday, a judge for the 2nd U.S. Circuit Court of Appeals granted a temporary injunction sought by a group of teachers pending review by a three-judge panel, reports Yahoo News. The panel will take up the motion Wednesday.
Mayor Bill de Blasio announced back in August that all staff, including custodians and cafeteria workers, would need at least one dose by the deadline. As of Monday, de Blasio said 87% of department employees have been vaccinated, including 90% of teachers and 97% of principals. The United Federation of Teachers, the city's largest teachers' union, says 97% of its members are at least partially vaccinated, according to NBC New York.
Department of Education spokesperson Danielle Filson said officials are seeking a quick resolution in court. "We're confident our vaccine mandate will continue to be upheld once all the facts have been presented, because that is the level of protection our students and staff deserve," she said.
In an email to principals Saturday morning, NYC Schools Chancellor Meisha Porter said schools "should continue to prepare for the possibility that the vaccine mandate will go into effect later in the week."
Although most employees are vaccinated, many have voiced concerns that terminating unvaccinated teachers would leave the school system short of as many as 10,000 teachers. In a radio interview Friday before the temporary block was granted, de Blasio said the city has been preparing for the significant loss of teachers.
"We've been planning all along. We have a lot of substitutes ready," he said. "A lot is going to happen between now and Monday but beyond that, we are ready, even to the tune of, if we need thousands, we have thousands."
Governor Kathy Hochul said she is prepared to distribute resources to address personnel limitations that could follow the mandate, including calling on medically trained National Guard members, retirees and workers outside New York to fill in.
In the meantime, the school system will rely on its weekly COVID testing policy for those who aren't vaccinated. An attorney representing Department of Education employees says opponents of the mandate want the weekly test option written into the rule for those who do not want to be vaccinated.
"Quite many of them are not anti-vaccination. They're anti-mandate," attorney Louis Gelormino said. "The true thing that united them all is that they're the only municipal workers in New York City that are being forced to get this vaccination and they're the only school teachers in New York state that are being forced to get this vaccination."