Here's a Bullying Prevention Strategy That Actually Works
This non-punitive bullying prevention program has shown to reduce the frequency of bullying in 88 percent of cases.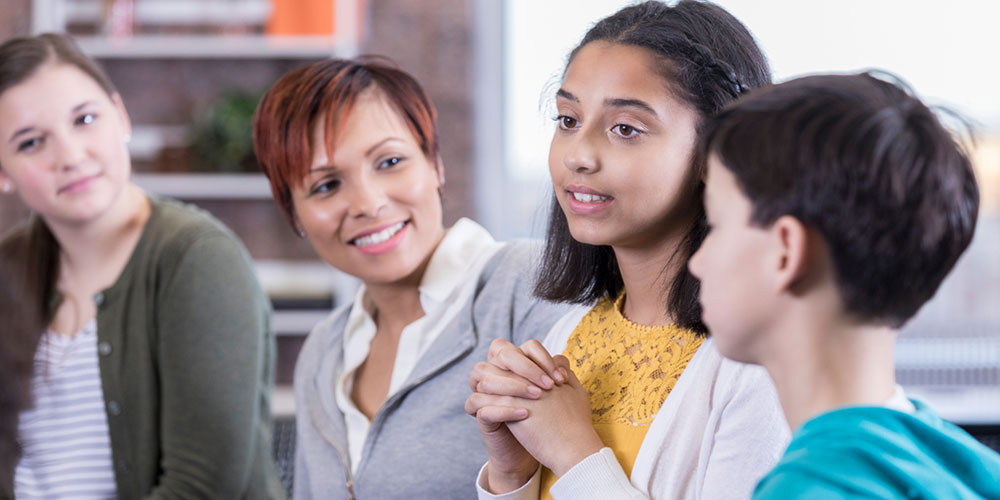 School safety best practices continue to evolve as more research becomes available. For instance, it was once believed that a zero-tolerance approach to bullying would be effective in curbing the behavior. However, zero-tolerance policies have not proven to reduce bullying. In fact, in many cases, it exacerbates the problem.
Those in charge of campus safety are familiar with the concept of zero-tolerance. Although the concept originated in the criminal justice system as a way to enforce drug laws, it soon became widely adopted by schools in the 1990s and 2000s.
Starting with the Gun Free Schools Act of 1994, which mandated a one-year expulsion for students who brought a firearm or other weapon to school, zero-tolerance quickly spread to cover other disciplinary areas, such as fighting, drug and alcohol use and bullying, according to Child Trends.
In 2016, a panel of experts commissioned by the National Academy of Sciences said zero-tolerance policies aimed at stopping bullying may actually have the opposite effect. Some evidence shows people may not report bullying because of the fear of unfairly harsh punishment under zero-tolerance policies, says the panel, allowing for the vicious cycle to continue.
Research also shows that although one of the goals of zero-tolerance policies is to remove bias, the harshest discipline is still unequally applied to students of color and students with disabilities. It also contributes to the school-to-prison pipeline.
Additionally, in zero-tolerance schools, students are often suspended or expelled, sometimes landing them right back in the place where the bad behavior was learned or exacerbated, according to a 2013 policy statement released by the American Academy of Pediatrics (AAP).
"If the student's parents work, there may be no one home to provide supervision, making it more likely the student will engage in inappropriate behavior or associate with individuals who may increase violent or illegal activities," the statement read.
Students who are disciplined with out-of-school suspensions or expulsions are 10 times more likely to drop out of high school, says the group.
Bullying Prevention Strategies with Non-Punitive Approaches Are More Effective
Both school administrators and parents face bullying on a regular basis. So, if not zero-tolerance, then what is the best approach to stop the epidemic?
Research has shown the most effective policies are ones with non-punitive alternatives that empower youth by giving both the bully and the target the option to participate in finding a resolution.
"The programs that appear most effective are those that promote a positive school environment and combine social and emotional skill-building for all students, with targeted interventions for those at greatest risk for being involved in bullying," says a 2016 report from the National Academies of Science, Engineering, and Medicine.
One such program is No Bully.
The No Bully System guides K-12 school leaders and teachers through a series of evidence-based interventions for ending bullying while also building positive school culture and climate, according to the company.
The program supports Common Core success by promoting a culture based on cooperation and respect. It also is compliant with state and federal anti-bullying laws.
Check out the video below to see No Bully founder Nicholas Carlisle speak about bullying at TEDxBarcelonaED in Feb. 2015.
Since its inception in 2003, No Bully has trained more than 16,000 teachers in 326 schools and provided bullying and harassment solutions to over 200,000 students.
The company claims its approach has nearly a 90 percent success rate in reducing bullying, which we will discuss later in this article. But first, how does the No Bully System work?
The No Bully System consists of seven total sessions that fall under the following five categories:
1. No Bully Foundational Training
CEO Will McCoy, who was previously a teacher, principal and superintendent, spoke with Campus Safety magazine about how the program works.
"The first is a foundational training, which is for all staff members at a school, so everyone understands how to identify and intervene with bullying," said McCoy.
It is a three-hour workshop that gives all adults working at the school and after-school programs a common language and unified approach to stop bullying. It also trains participants on first and second level prevention and intervention skills.
2. Leadership Coaching
Leadership coaching consists of three face-to-face sessions with school leaders on creating a social vision for their school and integrating the No Bully System into a written anti-bullying policy.
"So, [we ask] 'What's your social vision for the school? How's it going? How can we help? Where is bullying occurring? What are our recommendations?'" McCoy continued. "They're really leadership coaching exercises, which the school districts love."
3. No Bully Parent and Guardian Workshop
No Bully also offers training for parents and guardians called "How to Bully-Proof Your Kid." This is a 90-minute workshop where participants learn how to recognize the evolving face of bullying and cyberbullying. They also learn what they can do to prevent their child from becoming either the target or a bully.
4. Solution Coach Training and Solution Teams
This is a one-and-a-half-day training where select teachers and staff learn how to become their school's 'Solution Coaches' — someone who brings together and facilitates student Solution Teams to end bullying of their peers, remedy any hostile environment and facilitate change in students who are stuck in the role of bully or target.
"The Solution Team is our primary vehicle for change. It's a series of meetings where an adult facilitates conversations with students about a student that is being bullied," McCoy describes. "So, if Liam is the target, and people are putting dirt in his water bottle and giving him a hard time at lunch, then we talk with Liam and we say, 'We'd like to convene with a Solution Team. Does that seem okay?'"
If the student agrees, a Solution Team meets but the target does not attend the first two meetings.
"People that attend are a panel of about roughly three students. They are the pro-social students. The kids that are like sunshine and tennis shoes. Everybody likes [them] and every teacher wants [them] in their class," McCoy continued. "Then we take an equal number of students who are typically the perpetrators or the aggressors in the situation. We say from the very beginning, 'You guys are not in trouble. You're here to help solve a problem and we need your help.' It takes away that tone of discipline, that 'Oh my gosh I'm in trouble' feeling because if its the kid who had been the bully with the kids who are like sunshine and tennis shoes, they think, 'Okay, wait a minute. We can't all be in trouble because that kid never gets in trouble.' It kind of restructures the social framework."
Then the group discusses what the target has been experiencing and are asked what they can do to help him or her at school. Each student has to commit to doing one thing or stop doing one thing in order to improve the target's life at school.
"Sometimes it's, 'Oh, I'll eat with him at lunch.' 'I'll help him do his homework.' Or 'I will stop putting dirt in his water bottle.' So, we get those commitments and it's a relatively quick meeting — 15 minutes — not a long, arduous process," said McCoy.
Solution Coaches then check in with the target a week later to ask how things are going. After that, the Solution Team reconvenes to discuss their commitments and the target's progress. At a third meeting, the team and the target all meet to discuss the process, including what might have worked and what might not have worked.
"But it doesn't stop there," adds McCoy. "After three months, we check back in with Liam and what our data shows is that after three months, his perception of school is better, sometimes his attendance is better, and he has a better viewpoint toward people that participated and toward the school. But what we also find out is that the bullies now have a new framework for how to behave. So, they not only have the option of being on a Solution Team and helping solve problems, but they at least know what not to be doing and that they'll be called out on it."
5. Advanced Solution Coach Training 
This three-hour follow-up training brings together the school Solution Coaches to deepen their skills in running Solution Teams and to learn how to address the marginalization of diverse students that often underlies more complex incidents of bullying and harassment.
No Bully also has 20 trainers nationwide that are working with schools to set up the No Bully System. In order to become a trainer, those interested must complete a week-long workshop, called Camp No Bully, where they "demonstrate their proficiency and practice their shtick," McCoy says.
They then go through the process over the next year of becoming certified as a trainer and are provided with extensive professional development.
If you appreciated this article and want to receive more valuable industry content like this, click here to sign up for our FREE digital newsletters!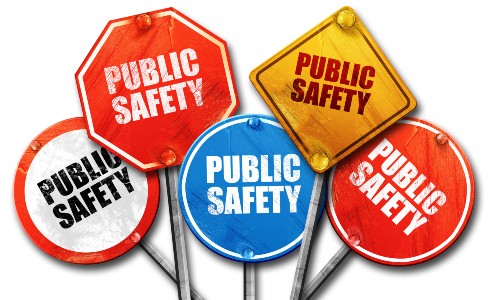 Leading in Turbulent Times: Effective Campus Public Safety Leadership for the 21st Century
This new webcast will discuss how campus public safety leaders can effectively incorporate Clery Act, Title IX, customer service, "helicopter" parents, emergency notification, town-gown relationships, brand management, Greek Life, student recruitment, faculty, and more into their roles and develop the necessary skills to successfully lead their departments. Register today to attend this free webcast!
One response to "Here's a Bullying Prevention Strategy That Actually Works"