6 New York City School Safety Agents Injured in Student Fight
The fight is part of a growing violence problem in New York City schools. In just two days last month, five guns were seized from students.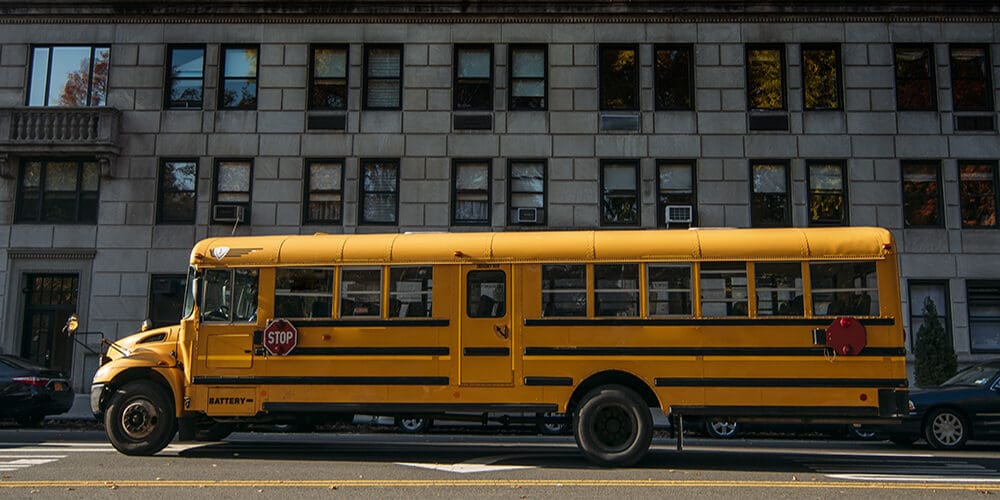 NEW YORK CITY — Six school safety agents were injured trying to break up a fight at a Manhattan high school Wednesday.
The fight at Washington Irving High School was triggered by an argument on social media between two students, reports MSN. Other students reportedly tried to diffuse the situation but the argument turned physical in the campus auditorium.
"There was like two security guards that were trying to leave because they were getting jumped on, even though people were trying to stop the fight, people were still fighting and jumping in," one student said.
Two of the injured school safety agents were brought to Beth Israel Hospital for evaluation, according to the union that represents them. There are a total of 15 agents stationed at the campus which houses six schools and 3,500 students. NYC school safety agents wear NYPD uniforms but are not armed. They have a wide range of responsibilities, including greeting and signing in visitors and operating metal detectors, according to Chalkbeat. They respond to fights, issue arrests, and often respond to student mental health crises.
"It was a really hectic situation especially when you have that many people crowded around. There's a lot of arm movements and someone can just get elbowed in the face accidentally just for trying to help," another student said. "The situation, in general, it was kind of bad but I was shocked on how fast the security responded so I don't think if it happened again I would be in sort of immediate danger."
The fight came on the heels of increased violence and recovered weapons in New York City schools. In just two days last month, five guns were seized from students, according to New York Daily News. One of the guns was discovered at a school that has permanent metal detectors.
Department of Education officials announced there would be an expansion of random metal detector scannings at 30 additional schools and that more NYPD officers would be deployed to offer support during arrivals and dismissals. No weapons were used in the fight at Washington Irving. Officials said there are metal detectors in place at the school.
"We know there are some schools where there have been some real issues lately," Mayor Bill de Blasio said last week. "Unannounced scanning is a tool that has been very successful."
Earlier last month, parents and various leaders called for more safety agents to be placed in NYC schools. According to Teamsters Local 237 President Gregory Floyd, who represents the city's school safety agents, 1,200 school safety agents who retired weren't replaced and several hundred are also on leave for refusing the COVID-19 vaccine.