Florida Schools Struggle to Fund SROs, Adjust Safety Plans
Following Governor Scott's requirement to place one security officer in each Florida school by August, many school districts are having to adjust their safety plans to stay within budget.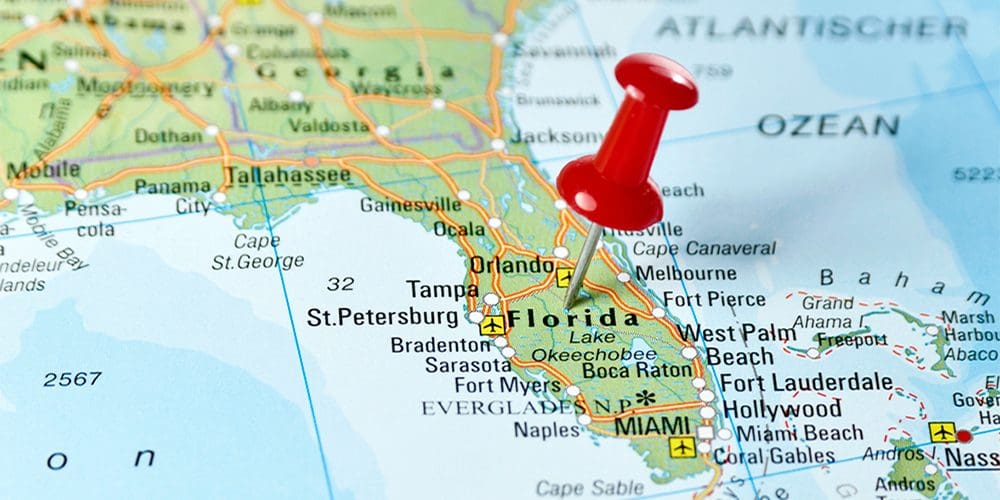 Florida school districts are scrambling to fill armed school resource officer positions in time for next school year and many are having to make compromises in order to stay within their budget.
Hillsborough County announced their new school safety plan Thursday, which includes training 101 new officers, reports WTSP. The county will partner with the Hillsborough County Sheriff's Office and the Tampa Police Department, among other agencies.
The county, which covers 1,266 square miles in the Tampa area, currently has armed officers at all of its middle and high schools. The new safety plan includes adding officers at all of its estimated 100 elementary schools.
Florida Governor Rick Scott says he expects at least one school security officer at each school by the beginning of the 2018 school year. There are an estimated 4,200 public schools in Florida and recent data shows approximately 1,500 law enforcement officers worked in schools in the state prior to the Parkland shooting.
Scott's school safety plan will give $162 million a year to schools to help meet the requirements.
To fit within their budget, Hillsborough will have to hire armed officers instead of school resource officers.
Hillsborough Sheriff Chad Chronister says it's a big task, especially since it needs to be fulfilled by the beginning of the 2018 school year. He says he is not worried that public will suffer as officers fill in at schools until the new officers are hired and trained.
"At the beginning it will be manpower intensive to law enforcement officers because we are going to have to fill those schools until we get school security personnel trained and hired," Chronister said. "Our ideal candidate puts safety of our children at the forefront as well as passion for service and being willing to learn safety tactics."
The district has also decided not to use the state's "guardian program", which allows certain school employees to carry guns on campus.
"As much as I am opposed to arming our educators, there is a unique reality here in Hillsborough with an almost 40-year-old, established agency of security personnel that we can take advantage of. I can feel comfortable that they are going to provide the level of professionalism, safety and security to keep our children safe," Chronister added.
New armed officers for Hillsborough County will receive 132 hours of firearms safety and proficiency training surrounding active shooter and de-escalation, annual weapons qualifications and 12 hours of diversity training.
The Sheriff's office is currently advertising for "school security deputies" who would receive $24.77 an hour. So far, 45 people have applied. The district is receiving $6 million a year from state funds.
"They made a commitment to increase the safe school allocation for school districts $6 million, this plan meets that budget," Superintendent Jeff Eakins said, "We are pleased we won't have to spend more dollars that could go to our classrooms to ensure safety for our students."
The new security officers will not be sworn law enforcement, meaning they won't be uniformed police or deputies and won't be able to make arrests, reports Fox 13. Eakins says that was the only way the district could fall within the $6 million state budget. If they were to hire sworn law enforcement officers as school resource officers, it would cost the district $12 million a year.
Pasco County: Placing SRO in Each School 'Limited by Funding'
Hillsborough County isn't the only Florida school district making adjustments to fit within the budget allotted by the state.  Pasco County Schools, covering over 100 schools and headquartered in Land O' Lakes, is also going with armed security officers over sworn officers.
Earlier this month, Pasco school board members said they preferred adding trained resource officers from the Sheriff's office and local police department but that they are "limited by funding, time and availability".
An armed officer will be stationed at Pasco County's 47 elementary schools come next school years. The district already has SROS at all middle and high schools, according to Tampa Bay Times.
The district began interviewing candidates on Thursday and has received more than 125 applications.
Clay County, a school district near Jacksonville, is another district scrambling to find funds to pay for an armed officer in each of its 42 schools.
Back in April, the school board adopted a plan to contract 44 SROs from the Clay County Sheriff's Office. On May 3, the board decided to modify its plan and place SROs only at high schools and junior high schools while placing trained school safety officers at its 27 elementary schools, reports Clay Today.
"While we'd never put a price on safety, I think I've brought to the table another option that may be doable for us in order to meet state statute and that option would be to keep the same mentality in our structure that we currently have in our high schools, and this is all contingent that the BCC continues to allocate the $883,000, and my understanding is they said they would continue to contribute until we got a systemic funding source," said superintendent Addison Davis. "If that was the case, we would add junior high school resource officers, along with one relief officer and one intruder trainer to do intruder drills required by the new statute, and then within our elementary schools, hire school safety officers."
The school safety officers would have to complete  144 hours of firearms safety training. Applicants must also be at least 21 years old, have a concealed weapons permit and complete ongoing training and firearm proficiency tests.
Davis says the new plan will cost around $1.2 million and would put the board at a deficit of $300,000, which he believes could be found internally.
"While we all agree that it's most attractive to put a law enforcement officer in every one of our schools, it's going to cost a significant amount of money and it's going to cost around $5.6 million to make that happen and I can tell you openly that's money we don't have internally," Davis said.
The new plan, says Davis, would serve until the school board secured a funding source for SROS at all Clay County schools.
Monroe County, a smaller school district with about 16 schools and centrally located in Key West, will receive around $18,000 from the state to hire armed officers, says board member Andy Griffiths.
The cost to hire armed officers for all schools in Monroe County is estimated to be around $1.6 million, which would have to be obtained through increased taxes or cutting staff, reports FL Keys News.
To come up with the needed $1.6 million, taxes would have to be increased by 1/16th of a mill, which is about $16 for a house assessed at $300,000.
"We do not have money laying around to pay for this," said board member John Dick. In regards to eliminating staff, "There's already enough people out of work," Dick added.