DHS Warns of Extremists Encouraging Uvalde Copycat Attacks
Some extremist online forums also claim the Robb Elementary School shooting was staged by the government in an attempt to advance gun control measures.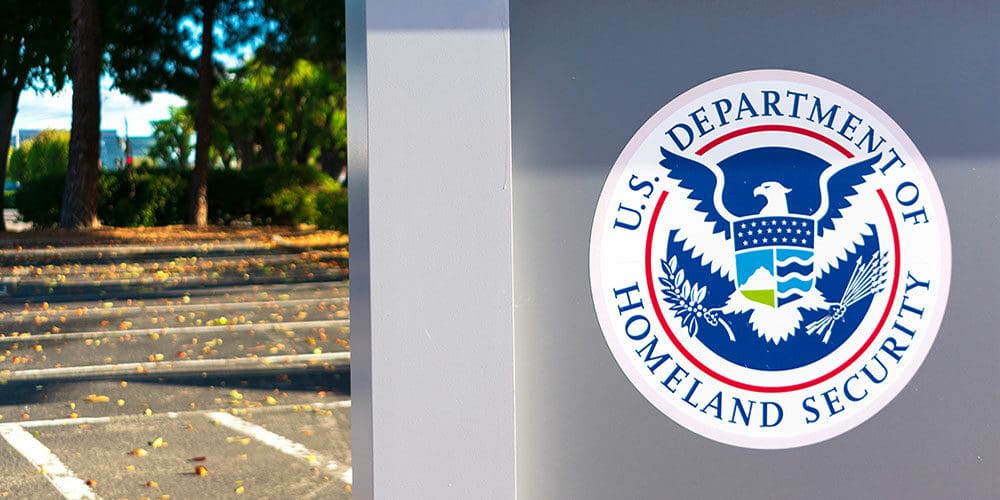 The Department of Homeland Security (DHS) warned of a heightened threat environment in the wake of the Robb Elementary School shooting,
The National Terrorism Advisory System Bulletin, which was reissued on Tuesday, said individuals in online forums that regularly propagate content related to domestic violent extremism and conspiracy theories are praising the shooting and encouraging copycat attacks.
"Others have seized on the event to attempt to spread disinformation and incite grievances, including claims it was a government-staged event meant to advance gun control measures," reads the bulletin.
DHS said it expects the threat environment to become "more dynamic as several high-profile events could be exploited to justify acts of violence against a range of possible targets." These events include potential fallout from midterm elections due to grievances from the 2020 presidential election and an expected Supreme Court decision that could overturn Roe v. Wade, among others.
"These targets could include public gatherings, faith-based institutions, schools, racial and religious minorities, government facilities and personnel, U.S. critical infrastructure, the media, and perceived ideological opponents," the bulletin continues.
In 2022, DHS provided $250 million in funding to support non-profits at high risk of terrorist attacks. DHS Secretary Alejandro Mayorkas proposed raising those funds to $360 million in fiscal year 2023.
"Our focus is to empower the whole community, be it folks that are working in the school, the school administrators, the counselors, the faith leaders… to be engaged with these individuals," said a DHS official, noting community members will be "the first ones that are going to potentially identify an individual that is going down a path of violence."
Tuesday marks the sixth time DHS has issued the NTAS bulletin since the beginning of the Biden administration. In February, the bulletin warned colleges and universities of the potential for mass casualty attacks following a spate of bomb threats at historically Black colleges and universities (HBCUs).
Investigators: Online Forums May Be Inspiring Young Mass Shooters
As analysts from DHS' Office of Intelligence & Analysis continue to work to find common factors and motives among recent mass shooters, it is believed content consumed in extremist online forums is playing a role. Since 2018, six of the nine deadliest mass shootings in the United States have been carried out by gunmen 21 years of age or younger, CBS News reported.
"With individuals who are younger in age, committing these attacks, we think — and this is something we're still looking at — access to content online is really fueling those personal grievances and often inaccurate misperceptions about current events," a senior DHS official told reporters during a briefing this week. "It's really difficult for younger individuals to navigate the internet and understand what is considered to be credible information that they're consuming."
A spike in online threats has also burdened investigators and analysts with the task of determining which posts present real threats.
"The way the threat has manifested itself makes it difficult to determine what is really specific and credible. Many violent extremists often act alone using simple tactics. They radicalize to violence based on information they are often consuming via the internet," the official continued. "They mobilize to violence based on their perceptions about emerging or current events, and when they do that, they give little to no warning. So, it makes it difficult for us to really understand to what extent someone is intent on committing these attacks."