Cuomo Warns of Inflammatory Disease Linked to Children with COVID-19
The New York governor said he hasn't determined if children in the state will return to school in the fall, partially because of the unknowns of the disease.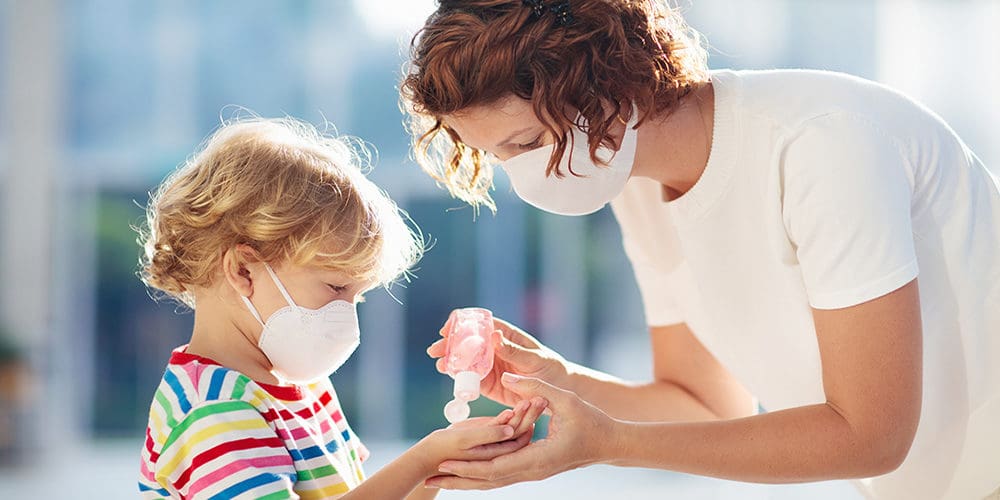 The number of countries reporting an illness believed to be linked to children who have coronavirus has almost doubled in one week from seven to thirteen, New York Governor Andrew Cuomo said Thursday.
The illness, known as Multisystem Inflammatory Syndrome in Children (MIS-C) and often referred to as Pediatric Multisystem Inflammatory Syndrome (PMIS), appears in some children following a COVID-19 infection. Symptoms include fever, abdominal pain, vomiting, rash, and swollen hands, feet and lymph nodes in the neck. It can cause inflammation in the heart's blood vessels, leading to what is essentially a heart attack, reports CBS News.
The disease wasn't originally believed to be connected to COVID-19 since it does not appear to cause respiratory issues. However, the number of children experiencing PMIS who also have COVID-19, as well as the fact that many children diagnosed with PMIS are living in areas hit particularly hard by COVID-19 — like New York — have lead doctors to believe the two are linked, according to Healthline.
Within the U.S., the number of cases nationwide has reached more than 300 across 27 states. In New York alone, 157 cases are being investigated. As of Thursday, 137 have been confirmed and three children have died. According to Cuomo, 90% of children diagnosed with PMIS in New York have either tested positive for coronavirus or its antibodies.
Top pediatric doctors said there is no need to panic but that parents should remain observant and know what to look for, reports SI Live. According to the New York City Health Department, males (57%) are affected more often than females (43%) and it has largely affected children ages 4 and under. Additionally, for children whose race is known, African Americans have been diagnosed at a higher rate. The majority of pediatric patients who have had COVID-19 have not developed PMIS.
Since there are many unknowns about PMIS, Cuomo said he has not made a decision on whether or not children will physically return to school in the fall.
"In terms of opening up school for the fall, it's still too early to make that determination," he said. "We want to get more information on this inflammatory syndrome. We also want to see how the development for a treatment, a vaccine proceeds."
Guidelines will be issued in June so schools and colleges can begin preparing for a potential September reopening.
"Again, we don't want to make that decision until we have more facts," said Cuomo. "As the facts keep changing, prudence dictates that you don't make a decision until it's timely so you have the most recent facts."
All summer school statewide will be conducted virtually but meal programs and childcare services offered through schools will still be available, he added.
Cuomo also said the majority of new COVID-19 cases have been reported by people who are working inside homes, which emphasizes the importance of wearing masks and social distancing around all age groups and activities.
Read More Articles Like This… With A FREE Subscription
Campus Safety magazine is another great resource for public safety, security and emergency management professionals. It covers all aspects of campus safety, including access control, video surveillance, mass notification and security staff practices. Whether you work in K-12, higher ed, a hospital or corporation, Campus Safety magazine is here to help you do your job better!
Get your free subscription today!