Coral Springs Police Claim 3 Broward Deputies Waited Outside Fla. School
When Coral Springs police officers arrived at Marjory Stoneman, three Broward County deputies were allegedly hiding behind their vehicles with weapons drawn.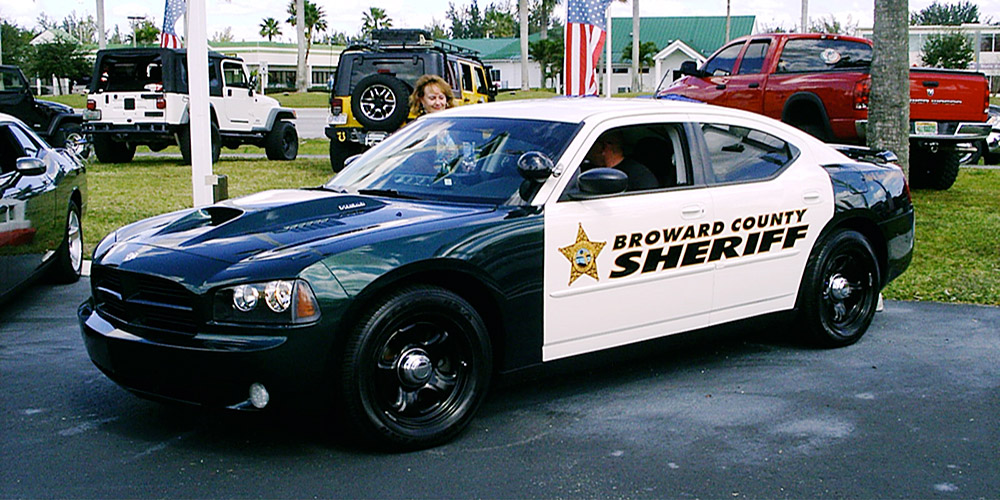 The Broward County Sheriff's Office is investigating claims that three of its deputies remained outside Marjory Stoneman Douglas High School around the time a gunman was opening fire inside the building on February 14, killing 17.
Officers from the Coral Springs Police Department claim when they arrived at the shooting scene, the Broward deputies were behind their vehicles with their pistols drawn, but not entering the building, according to The Sun-Sentinel.
Broward County Sheriff Scott Israel has said the deputies in question didn't arrive until after the shooting.
"If we find out, as we did with Peterson, that our deputies made mistakes and didn't go in, I'll handle it like I always have," Israel said Friday. "I'll handle any violations of policy or procedures or whatever accordingly."
Israel was referencing school resource officer Scot Peterson, who resigned on Thursday after he failed to enter the building during the shooting. Surveillance video shows him taking up a defensive position during the shooting but never entering the school.
Two additional deputies are also being investigated for allegedly mishandling warnings about the gunman in the months leading up to the shooting.
Israel says the department plans to interview the Coral Springs officers who filed the complaint.
"Being in police work as long as I have, I've seen allegations that end up being accurate and allegations that end up being inaccurate," he said. "I don't really have an opinion on allegations. I deal with facts, not allegations. We'll want to see where the facts are and we'll go from there."
Republican State Representative Bill Hager called for Israel's removal as sheriff. In response, Israel wrote a two-page letter to Florida Governor Rick Scott claiming the additional deputies did not arrive on the scene until the attack was over. Israel says Peterson was the only law enforcement officer there when the gunman was actively shooting, reports USA Today.
He also says the Coral Springs officers were the first law enforcement officers to enter the school after the shooting and were later followed by his deputies.
"I am very proud of the incredible work that so many from BSO and other agencies (including CSPD, FDLE, Sunrise, FBI, ATF and others) performed on February 14," Israel wrote in the letter. "And I am equally appalled that Rep. Hager felt a need to engage in disingenuous political grandstanding, perhaps in the hope he will garner some headlines, at the expense of the truth."
Coral Springs city manager Mike Goodrum also confronted Israel the day after the shooting regarding the deputies' response.
"We had a heated discussion. But I'm not going to disclose the aspects of the conversation and our agencies have a good working relationship," Goodrum said of the meeting.
A statement released late Friday by the Coral Springs Police Department said it won't officially comment on the allegations until an investigation is conducted.
"Any actions or inactions that negatively affected the response will be investigated thoroughly, and the information will be released officially," Sergeant Carla Kmiotek wrote in the statement. "There were countless deputies and officers who responded on that fateful day from multiple jurisdictions whose actions were nothing short of heroic."
Read More Articles Like This… With A FREE Subscription
Campus Safety magazine is another great resource for public safety, security and emergency management professionals. It covers all aspects of campus safety, including access control, video surveillance, mass notification and security staff practices. Whether you work in K-12, higher ed, a hospital or corporation, Campus Safety magazine is here to help you do your job better!
Get your free subscription today!
One response to "Coral Springs Police Claim 3 Broward Deputies Waited Outside Fla. School"