Teen Takes Own Life After Classmates Share Intimate Messages Online
Students and parents are calling on the Coffee County School District to increase bullying awareness and suicide prevention.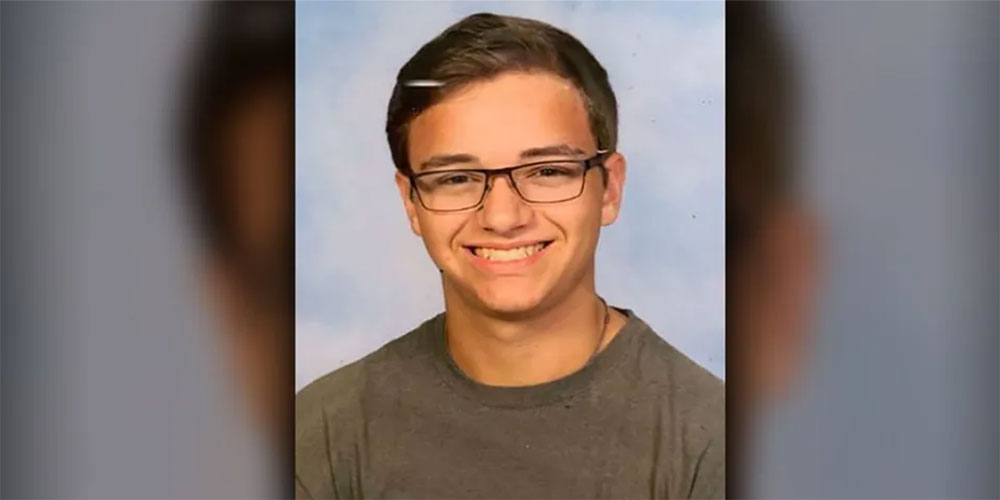 The family of a 16-year-old student is seeking justice after they say the boy took his own life after classmates outed him online.
Channing Smith, a junior at Coffee County Central High School in Manchester, Tenn., died by suicide on Sept. 22. Intimate messages between him and another male had been shared on Instagram and Snapchat hours prior, reports Boston 10.
Joshua Smith, Channing's half-brother, said he discovered the cyberbullying after he was initially unable to find a motive for his death. 
"I just went out on a limb and started cold messaging kids that were apparently his friends," Smith said. "Within just a couple of hours, I was able just from talking to kids to put together a storyline."
Smith, who said his brother hadn't come out as gay or bisexual, discovered Channing's former girlfriend had shared the private text messages. Smith also claims Channing called the girl to say he was going to take his own life but she didn't tell anyone.
"I think these kids need to be held accountable at some level," he said.
Faith Honea, a friend and classmate of Channing's, said other classmates started cyberbullying the teen who was not out as LGBTQ at the time.
"It just breaks my heart that people found out and made fun of him for it," she said. "The people who exposed him had absolutely no right. They made fun of him, hurt him and above all made him feel alone."
Students, Parents Push for Better Resources, Awareness
Classmate Keylee Duty said she and Channing had talked about how other students were bullying him.
"It had been happening since he moved here. He had told people [about the bullying], but they had done nothing about it," she said.
Duty said herself, along with other students and parents, do not feel the district is doing enough to combat bullying, according to Fox 17.
"They go to get help and nobody's listening, and then they just send them away, and there's not enough going on in the school with anti-bullying," said parent Deanna Dannishter. "They're not talking about this, they're not talking about Channing, they're not giving the kids resources that are available to them."  
A group of parents and students met with the Coffee County mayor and the Coffee County Central High School principal on Monday to propose increased bullying awareness, increased suicide prevention and teacher sensitivity training.
The Smith family is pushing for awareness as well.
"The world will hear more from me. I'm not sure the direction that I'm headed but I will fight against bullying, suicide and hate!" Joshua Smith wrote in a Facebook post.
Channing's mother, Crystal, said people need to understand the consequences their actions can have.
"Just because you think it's cute or funny to make somebody embarrassed or humiliate them, think again," she said. "Because if somebody would have realized that, my son would not be dead."
If you or someone you know is thinking of suicide, call the National Suicide Prevention Lifeline at 800-273-8255, text TALK to 741741 or visit SpeakingOfSuicide.com/resources for additional information.