CDC Report: Fewer High School Students Having Sex, Using Drugs
The CDC, however, also found more U.S. high school students are feeling depressed and have considered attempting suicide.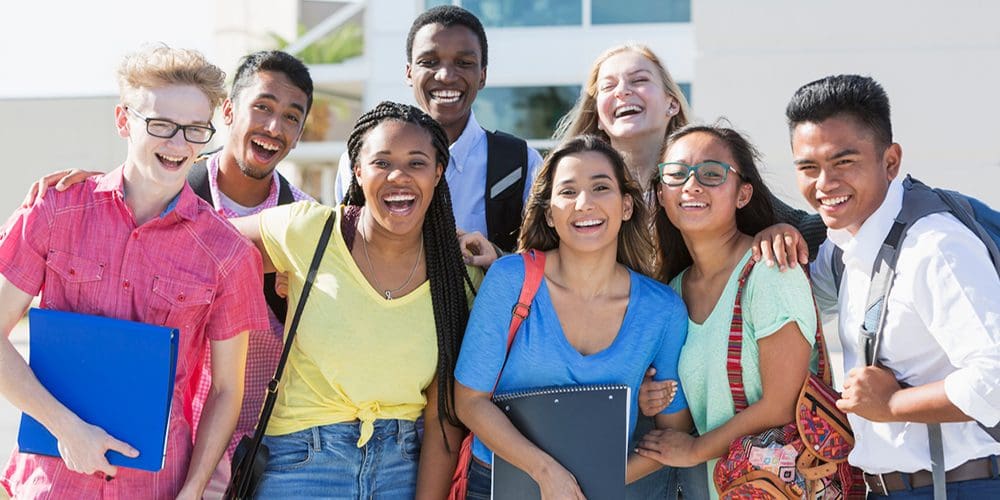 While fewer American high school students are having sex and using drugs, more are depressed and have considered suicide, according to a recent report released by the Center for Disease Control on Thursday.
The data in the report came from the CDC's National Youth Risk Behavior Survey (YRBS), a collection of self-reported data from more than 3.8 million high school students. The survey is intended to look at trends in sexual behavior, substance abuse, violence victimization and mental health among high school students.
"Overall, I think youth are making better decisions, particularly about their sexual behavior and their drug use," said Kathleen Ethier, an author of the report and director of the CDC's Division of Adolescent and School Health in the National Center for HIV/AIDS, Viral Hepatitis, STD, and TB Prevention (NCHHSTP).
The data shows high school students who reported that they have ever had sex declined from 47.8 percent in 2007 to 39.5 percent in 2017 and the percent of students who reported having four or more sexual partners also declined from 14.9 percent to 9.7 percent – both of which are the lowest levels since the CDC began conducting the biennial survey in 1991.
"We are seeing that fewer youths are initiating sex; they're having fewer partners; they're more likely to use effective methods of hormonal birth control," Ethier said.
On the contrary, the percentage of students who reported using a condom the last time they had sex also declined from 61.5 percent in 2007 to 53.8 percent in 2017.
"While we're seeing positive changes in most of the sexual behaviors, youth are also less likely to use a condom, and so that remains a concern, particularly around HIV and STD risk," Ethier added.
CDC Report Looked at Drug Use, Bullying, Violence Among High Schoolers
The survey looked at illicit drug use and included new findings on prescription opioids. The percentage of high school students who reported ever using certain illicit drugs (cocaine, inhalants, heroin, hallucinogens or ecstasy) dropped from 22.6 percent in 2007 to 14 percent in 2017. The percentage who reported injecting illegal drugs dropped from two percent in 2007 to 1.5 percent in 2017, reports CNN.
The 2017 survey was the first to introduce a question regarding misuse of prescription pain medication and found 14 percent of students said they had misused prescription pain medication such as codeine, Viocodin, OxyContin or Percocet, without a prescription or differently than indicated by a doctor.
The report also looked at bullying, violence and mental health. Those who reported being bullied did not significantly decrease, dropping slightly from 19.9 percent in 2009 to 19 percent in 2017. The percentage of students who reported that they were forced have sex did not significantly improve either, dropping from 7.8 percent in 2007 to 7.4 percent in 2017.
"Today's youth are making better decisions about their health than just a decade ago," said Jonathan Mermin, M.D., director of the CDC's NCHHSTP. "But, some experiences, such as physical and sexual violence, are outside their control and continue at painfully high levels. Their experiences today have powerful implications for their lives tomorrow."
Another concerning finding from the report shows the percentage of students who reported feeling sad or hopeless increased from 28.5 percent in 2007 to 31.5 percent in 2017.
Those who reported seriously considering attempting suicide also climbed from 14.5 percent in 2007 to 17.2 percent in 2017.
What Should Schools, Families Do to Help?
The report offers several recommendations for school, families and communities to help ensure the nation's youth remains healthy now and into their adulthood.
Families are encouraged to provide strong family support, model healthy behaviors and engage in meaningful conservations "early and often" to stay engaged in their children's daily lives.
Schools can support adolescents by building environments that provide connectedness for all students, delivering evidence-based health education with a focus on building skills for healthy decision-making, and connecting students to available health services.

"We know that being connected to schools and safe adults is key to protecting the health of adolescents," said Ethier. "Students are more likely to thrive if they feel safe and have a sense of belonging – and if they have parents, adults, teachers, and friends who they know care about their success."
One response to "CDC Report: Fewer High School Students Having Sex, Using Drugs"