Bullying Statistics Every K-12 Teacher, Parent and Student Should Know
Learn all about important bullying statistics, the different types, and what you can do to address bullying both in school and at home.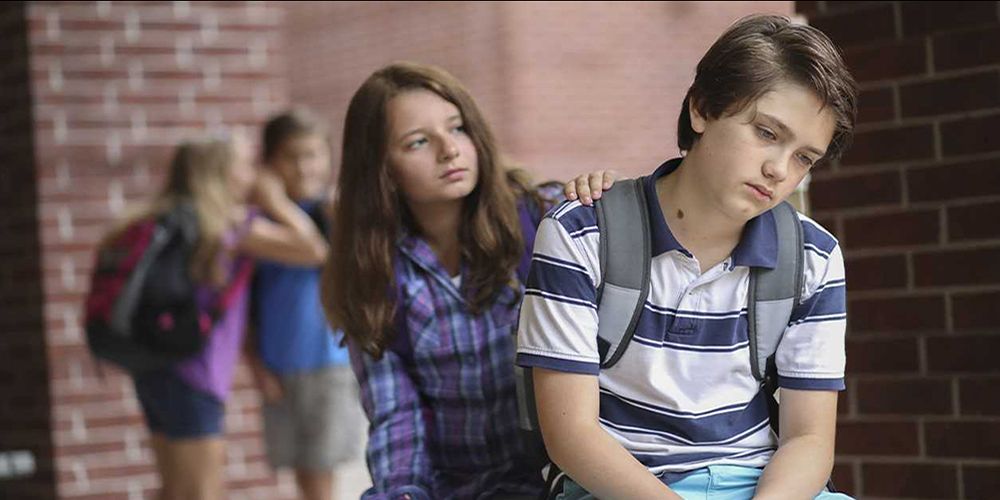 Photos and Videos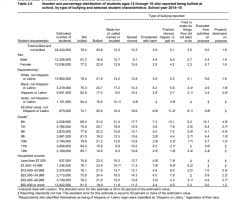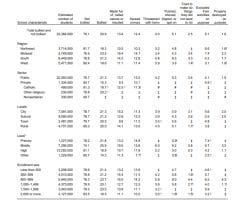 View Slideshow
According to PACER'S National Bullying Prevention Center, all ten U.S. studies that have been conducted on the connection between bullying and developmental disabilities have found children with disabilities are two to three times more likely to be bullied than their nondisabled peers.
Here are some more significant findings from similar studies:
60% of students with disabilities reported being bullied regularly compared with 25% of all students (British Journal of Learning Support, 2008).
24.5% of elementary school students and 34.1%t of middle school students with disabilities reported being bullied, which is one to one and a half times the national average for students without disabilities (Benz et al., 2012).
In regards to types of disabilities, 35.3% of students with behavioral and emotional disorders, 33.9% of students with autism, 24.3% of students with intellectual disabilities, 20.8% of students with health impairments, and 19% of students with specific learning disabilities face high levels of bullying victimization (Rose et al., 2012).
Many recent studies have also looked at the bullying of students who identify as part of the lesbian, gay, bisexual, transgender, and questioning/queer (LGBTQ) community.
Data from the 2017 Youth Risk Behavior Survey, which consists of results from 14,956 questionnaires from 144 schools between September 2016 and December 2017, shows students who identify as LGBTQ are at a significantly higher risk of being bullied. Some of the findings include:
More high school students who identify as part of the LGBTQ community report having been bullied on school property (33%) and cyberbullied (27.1%) in the past year than their heterosexual peers (17.1% and 13.3%, respectively).
More LGBTQ students (10%) than heterosexual students (6.1%) reported not going to school because of safety concerns.
Students who identified as "not sure" of their sexual orientation also reported a higher rate of bullying on school property (24.3%), cyberbullying (22%) and not going to school because of safety concerns (10.7%).
Another recent study, the 2013 National School Climate Survey, suggests bullying of students who identify as LGBTQ is even higher. The survey, which consisted of online responses from a total of 7,898 students in grades 6-12 during the 2012-2013 school year, found:
74.1% were verbally bullied in the previous year
36.2% were physically harassed
16.5% were physically assaulted
49% were cyberbullied
55.5% felt unsafe at school
30.3% missed at least one day at school because they felt unsafe
What Can We Do to Mitigate Bullying?
Numerous studies suggest bullying has serious lasting effects. One 2016 study on childhood bullying found more than four in 10 people who were bullied as children have been diagnosed with a mental health condition. Of that number, 44% blame their childhood bullying experiences for their conditions.
Not surprisingly, another 2016 study that regularly surveyed a group of 383 students from kindergarten through twelfth grade, found students who reported being bullied were less likely to do well academically.
Beginning the process of addressing the seriousness of bullying at your school or home can feel overwhelming, but there are plenty of free resources on bullying prevention.
Bullying Resources for Teachers
Here are some recommendations from stopbullying.gov on the steps to take to address bullying at your school.
Also available through stopbullying.gov is the "Bullying Prevention and Response Training and Continuing Education Online Program". Find out more information here or watch the full presentation on YouTube.
Additionally, stopbullying.gov has a YouTube channel with short cartoons depicting bullying scenarios at school. Teachers, particularly those of younger students, can utilize these videos to start an open dialogue about bullying in the classroom. Check out one of the videos below.
Bullying Resources for Parents
Here is a stopbullying.gov resource on recognizing warning signs, what is and isn't considered bullying, and much more. And here is another similar resource from the National Education Association.
The Substance Abuse and Mental Health Services Administration also created an app for parents to "help you boost your children's confidence, resilience, and build effective strategies for facing bullying", according to its website. It includes conversation starters to help you begin discussions with your child/children about bullying, allows you to share successful bullying prevention strategies on social media, and much more. Find out more information on the KnowBullying app here or check out the video below.
Bullying Resources for Students 
If you are a student and are being bullied or are witness to someone being bullied, here are some things you can do to help yourself and others.
PACER's National Bullying Prevention Center also has tons of resources for students, including two helpful websites, found here and here.
Read More Articles Like This… With A FREE Subscription
Campus Safety magazine is another great resource for public safety, security and emergency management professionals. It covers all aspects of campus safety, including access control, video surveillance, mass notification and security staff practices. Whether you work in K-12, higher ed, a hospital or corporation, Campus Safety magazine is here to help you do your job better!
Get your free subscription today!
6 responses to "Bullying Statistics Every K-12 Teacher, Parent and Student Should Know"