'Brunch Patrol' Program Brings Together Normandy Students, Police Officers
The program was created as a way for Normandy, Mo., students and officers to connect and discuss issues between black residents and police.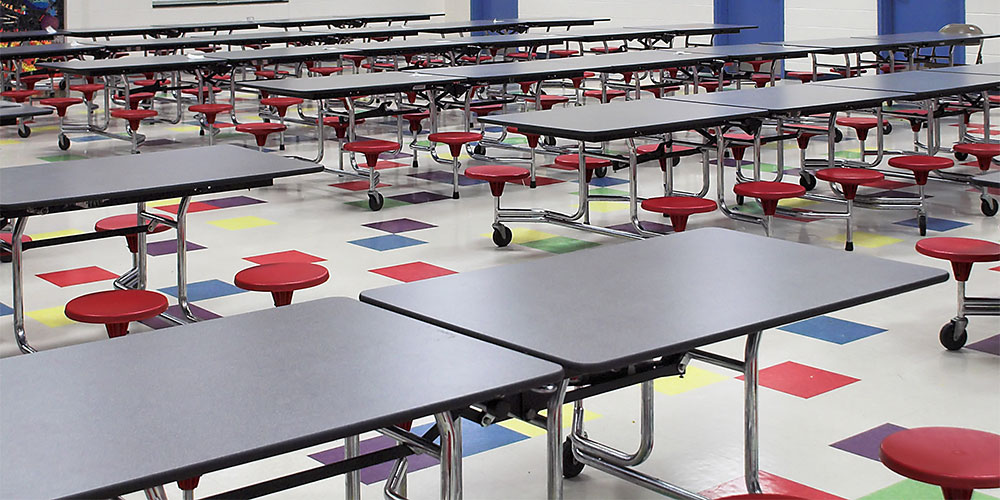 A Missouri school district is offering free breakfast and lunch to police officers to help build positive relationships between students and law enforcement.
The Normandy Schools Collaborative began its 'Brunch Patrol' program back in September, offering daily meals at any of its seven schools' cafeterias to officers from municipal police departments in the area, reports TechBeat.
"Usually when police and students interact, it's negative," said Steve Harmon, the school district's chief of security. "It's breaking down barriers so when these kids go home and they see these officers, they'll see them differently."
Harmon sent invitations to the chiefs of nine police departments covering the 24 municipalities where Normandy students live, in addition to the University of Missouri-St. Louis police.
Alongside student leaders, officers were invited to sample food from Normandy High School's cafeteria at the kickoff event on Sept. 19. Participants discussed ongoing tensions between black residents and police, including a 2018 incident at Normandy High School.
Harmon was hired in 2018 to replace former school security director Fred Abernathy, who was arrested in April 2018 for using a taser on an unarmed 14-year-old student.
Although Normandy security officers are not authorized to use stun guns, Abernathy allegedly tased the student as he attempted to walk away following a confrontation. A Post-Dispatch investigation found other school security officers had used accessive force on students and carried unauthorized weapons.
At the inaugural event, one student, 17-year-old Tommie Pollard, said he hopes meeting more police officers will help build trust.
Pollard told two officers he was recently pulled over and was handcuffed while the officer searched his car before letting him go. He said he didn't ask why because "I don't like arguing with police."
Another student, 17-year-old Genesis Gregory, spoke about how North County Police Cooperative officer Kirk Muehlebach recently bought and installed a new car battery in her mom's car after it had been broken into and stolen — something Muehlebach didn't tell anyone about at the department.
"Our department lives and breathes community engagement," said his chief, John Buchannan. "If we can build a better relationship with the kids, that's something we want and encourage."
You can watch video coverage of the event from KMOV4 here.