Broward County Sheriff Releases More Records from Parkland Shooting
The new records discount school resource officer Scot Peterson's claim that he did not enter the building because he believed the gunfire was coming from outside the school.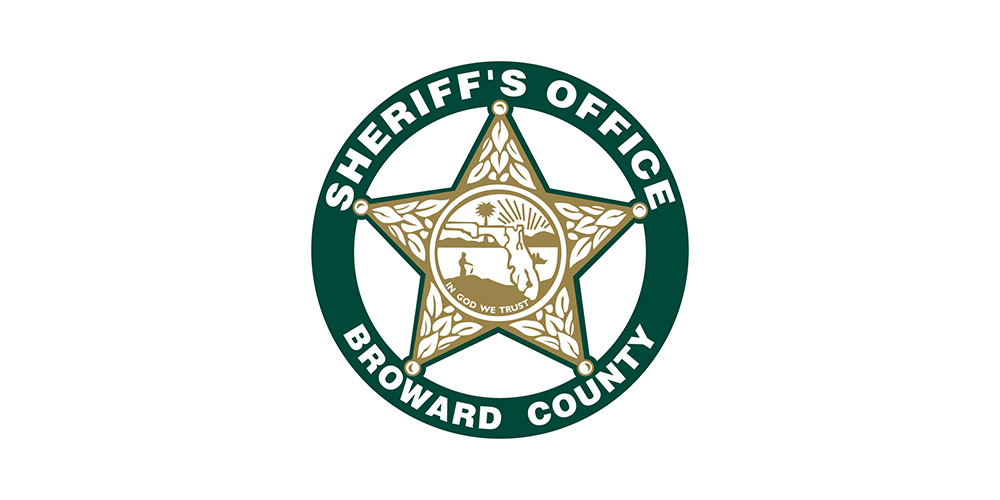 Additional records released by the Broward County Sheriff's Office on Thursday paint a picture of chaos and confusion among law enforcement officials during the Parkland school shooting.
The newly released records include 911 calls, radio traffic communication failures and security footage during the shooting at Marjory Stoneman Douglas High School that killed 17 people.
In its report, the sheriff's office released a sampling of 10 out of 81 calls received by Regional Communications 911 operators regarding the shooting. The report also explains that the sheriff's office operates Broward County's regional 911 systems while the city of Coral Springs operates its own center.
The city of Parkland contracts the Coral Springs Fire Department for its fire rescue and the Broward County Sheriff's Office for its law enforcement services. Therefore, all cellular 911 calls from Parkland are routed to the Coral Springs Communications Center. The CSCC then transfers those calls to the Coral Springs Fire Department, the Broward County Sheriff's Office or both, depending on the emergency.
Broward County and Coral Springs were both inundated with 911 calls. BCSO received 71 calls while the CSCC received 86, three of which were transferred to the Broward County Sheriff's Office for law enforcement response.
BSO Deputies, Coral Springs PD Unable to Communicate via Radio
When deputies and officers from BSO and CSPD arrived at the school, they were unable to communicate with each other due to failed attempts to merge radio traffic, prohibiting them from exchanging descriptions of the shooter and his location, reports ABC News.
"White male with ROTC uniform burgundy shirt," a Coral Springs police officer said over the radio. "Last seen in the three-story building, north parking lot," the officer continues, referring to building 12.
Seconds later, a Broward County sheriff's deputy responds to an inquiry regarding the shooter's location.
"We don't know, but we're heading in the building, in front of the 13 building, building 13," he said.
According to the report, the more than 25-year-old radio system is "nearing its end of life" and is expected to be changed out next year. At some points, officers were unable to transmit or receive radio messages completely.
During the shooting, at approximately 2:56 p.m., a dispatcher warned all units that the radios were malfunctioning.
"This impairment, otherwise known as 'throttling,' occurred at some point during the incident and hindered radio communications," the sheriff's office said in its report. "This issue is being further analyzed."
SRO Scot Peterson's Claims Discounted
The records discount school resource officer Scot Peterson's claim that he did not enter the building because he believed gunfire was coming from outside of the school.
Internal radio dispatches indicate Peterson immediately fixated on Building 12 and radioed that gunfire was happening "inside", according to The Chicago Tribune. Peterson arrived at the scene one minute after the first shot was fired but it took law enforcement over 11 minutes to enter the building.
Another recording also indicates Peterson, who was the first officer on the scene, told fellow officers to stay away, even though BSO policy says the first priority for deputies is to find and stop the shooter.
"Do not approach the 12 or 1300 building, stay at least 500 feet away," Peterson said over the radio.
The recording helps to explain why three Broward County deputies were hiding behind their vehicles with their weapons drawn when Coral Springs police officers arrived at Stoneman Douglas.
BSO's Parkland District Commander Captain Jan Jordan had also ordered deputies to set up a perimeter around the school when they believed the shooter was still inside.
Read More Articles Like This… With A FREE Subscription
Campus Safety magazine is another great resource for public safety, security and emergency management professionals. It covers all aspects of campus safety, including access control, video surveillance, mass notification and security staff practices. Whether you work in K-12, higher ed, a hospital or corporation, Campus Safety magazine is here to help you do your job better!
Get your free subscription today!