12 Tips For Cracking Down on Weapons Assaults
With campus gun violence in the headlines once again, hospital, school and university officials should review and update their policies, procedures and equipment so they can reduce the threat of future attacks.
The recent tragedies at schools in Bailey, Colo., and Nickel Mines, Pa., as well as at Duquesne University, Dawson College and Montgomery Regional Hospital have brought campus shootings back into the spotlight. This atmosphere may create a more receptive environment for revisiting policies, practices and strategies that can reduce the potential for weapons violence.
Here is a brief review of some of the techniques that have proven to be effective when matched to the threat level, climate and overall campus safety strategies.
1. Follow Your Own Policies, Procedures
A good place to begin is in reviewing policies and procedures governing the conduct of employees, students, patients and visitors. First and foremost, campus officials should determine if their school, hospital or university is adhering to its own policies.
For example, at one university, a fatal shooting occurred at a sorority party after the dean of students deviated from a long-standing and sound policy requiring officers to be hired for such events. The policy was ignored so the sorority could save money.
2. Work to Reduce Triggering Behaviors
A prevention strategy must be developed with an understanding that people use an almost unlimited array of weapons to assault others for a range of reasons and under a variety of conditions. Among the most common are basic acts of interpersonal violence — the most typical being the fistfight.
Every fistfight that occurs on campus increases the likelihood of a weapons assault. Whether the incident involves a fight between family members in the emergency room, overzealous spectators in the stands at a college football game or girls fighting in the bathroom of a middle school, when fists fly and tempers flare, human beings are far more likely to pull a trigger, slash with a razor or bash in someone's head with a baseball bat.
Working to reduce the presence of triggering behaviors like fights, gang signs and other precursors to weapons violence is at least as important as keeping weapons like guns and knives off property.
3. Use a Multidisciplinary Threat Assessment Team
This approach involves a team that includes a mental health professional, an administrator and a law enforcement officer. The team conducts a thorough and balanced investigation and evaluation of individuals who have reportedly made threatening statements. This has proven to be an effective means to resolve a potentially deadly situation.
Team members should be thorough and committed, and must be able to work well with others. Additionally, the team should have expedited access to a variety of support people and agencies, such as the organization's legal counsel, a representative from the local prosecutor's office and external mental health professionals.
4. Deploy Appropriate Access Control Measures
In some cases, using technology and practices to establish reasonable access control can help prevent weapons assaults by visitors. Some of the technologies available include card access systems, as well as updated locking devices. Helpful access control policies include limiting the number of doors by which persons can enter a facility.
Keeping rooftop access points properly secured could also prove to be important if a violator is seeking an ideal shooting platform to carry out an attack.
5. Issue Criminal Trespass Warning Slips
A long-standing tool of university police and security officials, this technique has also proven effective at preventing problems at K-12 schools as well as hospitals. Having security and police personnel ban high-risk individuals from the property before they commit a serious crime can prevent homicides and aggravated assaults.
Used judiciously with suspended or expelled students, suspended or terminated employees, known gang members and others who exhibit the potential for violence, this proactive measure has proven to be a simple but powerful strategy to avert bloodshed.
6. Adopt Effective Traffic Enforcement Policies
Traffic enforcement is one of the most effective means of seizing unlawful drugs and firearms. When drive-by shootings are an issue in the community, intensive traffic enforcement will reduce the odds that this type of tragedy occurs in a parking lot or near a campus.
7. Educate the Public, Employees, Students, Patients
Tools like video presentations, classroom training sessions, reviewing policies during employee and student orientations, posters, signs, weapons-free contracts, PSAs, clearly written policies in employee and student handbooks, and other efforts can go far in reducing weapons violations.
Clearly communicating your policies as well as state laws concerning weapons possession on the property can help prevent assaults.
8. Use Visual Weapons Screening Tactics
As outlined in the July/August 2006 issue of Campus Safetymagazine, visual weapons screening has already been used to avert a number of planned campus weapons assaults. This proven technique is not only effective but inexpensive.
9. Deploy Metal Detection and Security X-ray Equipment
Today's metal detection and X-ray equipment is nothing short of remarkable. When used properly and adapted to the situation, dramatic results can be achieved. (See p.40 of this issue for tips on proper deployment.)
One university experienced five shootings in a relatively short period of time. Since a number of the shootings centered on dances and athletic events, an entry point metal detection program was implemented. Only one shooting has occurred on the campus in the decade since this program was implemented.
Similarly, the Bibb County Campus Police were able to reduce weapons violations by more than 90 percent and still retains its record of never having had a child shot on school property. The district's random surprise metal detection strategy has been implemented by hundreds of school systems.
10. Deploy Gun Detection Animals When Appropriate
Another proven deterrent has been the use of gun detection dogs to check public areas, vehicles and lockers for firearms and ammunition. An alert, trained dog or swine can often detect a firearm or ammunition inside a car by sniffing the car's exterior. This approach is effective when used on a daily basis as well as for special events.
11. Don't Forget to Use Plain View Vehicle Checks
Another commonly used technique involves officers simply walking around vehicles in parking areas and looking through windows for weapons that are visible from outside the car. It is amazing how many firearms, knives and other weapons have been recovered using this technique.
More importantly, the awareness that it is being employed can dramatically reduce the number of weapons in cars on campus. Since many campus assaults involve weapons retrieved from cars, this is an especially effective technique for some settings.
12. Consider Arming Your Security Officers
It may be time to reevaluate views on the arming of police and security personnel on some campuses. Dozens of campus shootings have demonstrated that it is unsafe, reckless and sometimes even negligent for unarmed personnel to search suspects for weapons.
If campus safety personnel are not armed, local police should be contacted to assist in searching suspects for weapons. Far too many people have been shot, stabbed and taken hostage on campuses when unarmed personnel searched elementary, middle and high school students, visitors and suspects.
An increasing number of campus safety agencies are equipping their patrol cars with rifles and carbines because they know these weapons can dramatically reduce the chances that deadly force will be required. The danger to officers and innocent bystanders is generally
reduced if an officer discharges this type of weapon rather than the relatively inaccurate handgun. Now is a good time to ask why any campus organization would send armed officers into a gunfight with anything but the most accurate weapon available.
Of course, hiring and training standards must constantly reflect the responsibility of armed officers.
---
Michael and Chris Dorn train educators and law enforcement officials in cutting-edge techniques to reduce the chances that weapons assaults will occur. For additional information, visit their Web site at www.safehavensinternational.org.
Photos by Nathan Jones, Kyle Jones and Greg Lesar
For the unabridged version of this article, please refer to the November/December 2006 issue of Campus Safety Magazine. To subscribe, go to https://www.secure-mag.com/CSM_Subscribe/.
If you appreciated this article and want to receive more valuable industry content like this, click here to sign up for our FREE digital newsletters!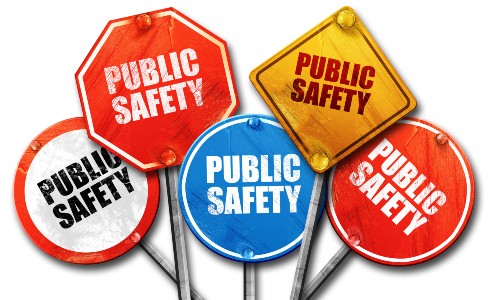 Leading in Turbulent Times: Effective Campus Public Safety Leadership for the 21st Century
This new webcast will discuss how campus public safety leaders can effectively incorporate Clery Act, Title IX, customer service, "helicopter" parents, emergency notification, town-gown relationships, brand management, Greek Life, student recruitment, faculty, and more into their roles and develop the necessary skills to successfully lead their departments. Register today to attend this free webcast!