22 Rules for New Campus Police and Security Officers
If you are new in your department, follow these guidelines to greatly increase your chances for success.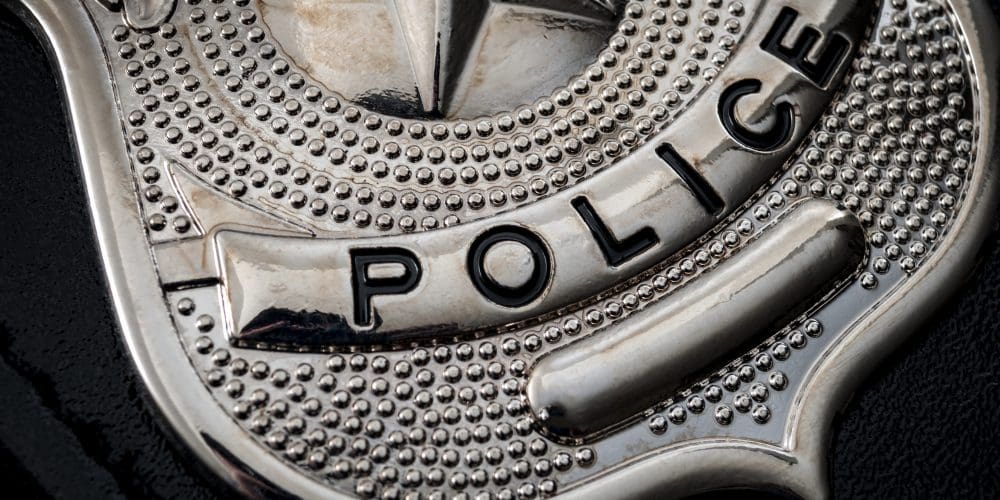 The arrival of a new police or security officer at your institution is a time of opportunity.  Additional staff on duty improves coverage, expedites response and provides an opportunity for new insights. At the same time, new officers may experience culture shock. Things at the new office may be very different from the way things were in the police academy or the last employment location.
Getting new officers to fit in and become productive colleagues is challenging.  Success relies on consistent supervision attention, patience from existing officers and flexibility of new ones.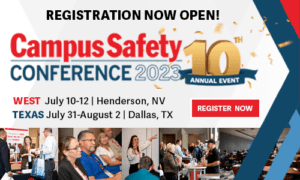 At the 2023
Campus Safety Conferences
in Henderson, NV, on July 10 and Dallas, Texas, on July 31, article author John Weinstein will partner with former Northern Virginia Community College Police Chief Dan Dusseau to present
"The Future of Campus Policing."
Participants in this workshop will identify trends, assess their implications, and develop proactive strategies to address them in order to maintain the highest levels of campus safety and security. Register today at
CampusSafetyConference.com
.
The following guidance is distributed to new Northern Virginia Community College (NOVA) officers and has been useful to "bore sight" new department members while reminding veteran officers of what it's like to be a "newbie."
---
Congratulations on your academy graduation/joining this department. You are joining the world's best profession, and you can make a positive difference in the safety and security of our community as well as their quality of life.  This is more than a job; it is a calling. You want to succeed, and your fellow officers, not only here, but at all agencies, also want you to succeed because you are one of us.
Working at this station is not like being at the police academy. You may have graduated from the academy and will soon complete your field training, but remember: finishing the academy and your FTO is like getting your learner's permit for driving. You are now allowed on the "road," but you don't yet have the experience to be a good driver. For now, your main focus is to follow the rules of the road and not get yourself (or anyone else) hurt. If you have come here from a different department, you may find things here to be different: different people and personalities, different procedures, different culture, etc.
You should recognize that in a way, although you're now a law enforcement or security officer, you are also, in some ways, an interloper. You are new to the station. The officers here have common experiences and years working together. They can communicate without speaking, and often do. You should become part of their culture, which requires flexibility and patience on your part (and forbearance on theirs).
In order to maximize your chances for success, follow these simple rules:
Be safe. Above all else, practice good officer safety. You can recover from most mistakes, especially as a rookie, but officer safety failures are less forgiving. Keep your hands up, blade your body and be ready to act. Master the technique of contact and cover, and know how to protect your primary officer without interfering with the call. Further, if you are a security officer, don't think that officer safety is less of an imperative for you. Your authority can threaten someone's prerogatives, and you will be the first target engaged by an active shooter.
Never lie. Your reputation for integrity is your most important possession. Once you lose it, your effectiveness as an officer is finished. Lying is not a fixable mistake.
Exercise command presence. You will always be sized up. Everyone you meet will determine whether you're a serious officer and whether he (or she) can take you in a fight. Appearances count, so ensure your uniform is squared away. Always be polite, but don't let someone perceive you as unwilling to do what's necessary to take care of business, especially in an investigatory or custodial encounter.
Remember the fundamentals. As a new officer, expect to be over-whelmed. This is OK. Learn to prioritize, and remember the basics: find out "Who, what, when, where, how and why." You may be tempted to rely on a checklist, but don't. Checklists are sequential and assume a consistency that rarely exists in seemingly similar events. Reliance on them makes you inflexible and dependent. Learn to trust your instincts and learn to think several steps ahead of where you are while you consider "what ifs…."
Be skeptical. Get to the bottom of things, and don't believe everything you're told. Remember: people lie to the police. Don't simply record everything you're told. Good officers seek to find out why things are as they are and don't trust appearances.
Document your interactions. Write detailed reports of your interactions in criminal cases (remember to include the elements of crimes and the actions you took) and citizen contacts that could affect you or the department later. You will not recall the facts of a meeting six months from now. What you record may be helpful in solving a crime, protecting another officer, testifying in court, and protecting you and the department against liability.
Be flexible. You may know all the latest training skills and ideas from the academy (or position) and be able to make a significant contribution to your agency, but don't expect to have a revolutionary effect right away.
Earn respect. You need to earn the respect of your peers. You do this by practicing good officer safety, showing up at others' calls as back-up, working hard and always helping out.
Learn from others. You didn't learn everything you need to know at the academy. Officers do what we do for a reason. Listen and learn from other officers and be open to new tactics/procedures. In certain operational settings, you must obey orders without debate. Once the incident is resolved, then you may ask why and discuss new ideas, but be aware that your challenges to accepted concepts may not be well-received.
You are part of a team, so be a team player. Don't gossip or let your personal preferences affect your relations with your fellow officers. You are here to achieve a mission.
Control your ego. This job is not about you. Nobody wants to hear you complain. Expect criticism and learn from it. Don't make excuses. Further, not all officers will like you. That's OK. The members on your squad are tasked to meet certain mission objectives. You don't have to like another officer to work toward a goal, back him or her up, and make the agency look good.
Wait your turn. Don't expect choice assignments, schedules, equipment, etc. as a new officer. Other officers have years of experience and have made many sacrifices for the things you want.
Be loyal. There are all kinds of petty things that happen in an office: people make funny mistakes, an officer spills coffee on his sergeant, etc. What happens at your station stays at your station. Don't criticize your station, procedures, or command to officers at other stations or agencies. If you have a problem, speak with your supervisor.
Ethics are inviolable. Law enforcement and security officers are highly professional and committed to the law, so your encountering unethical or other wrongdoing is unlikely. However, in the event you do, remember you are committed by your oath to doing the right thing. Report wrongdoing to your supervisor. If that proves unsatisfactory, consult senior department members, HR and/or other government officials. You never want to be the highest ranking person with a bad secret.
Other officers are not like you. Sure, they went through a training academy and FTO like you, but they have different experiences, family lives, are of different ages and cultures, and are motivated differently. Sacrifices by other officers may not be readily apparent to you. Learn to read other officers (and citizens) and don't assume they are like you. Be open to new ideas and experiences.
Address problems early. If you encounter a problem, address it and suggest a solution to your supervisor. Problems left unaddressed fester, become more difficult to solve. They may also become corrosive.  Identifying a problem without a solution is just a complaint.
Work hard. Answer more than your share of calls and back up your fellow officers. Officers will be happy to help you, but don't expect them to do your job.
Be patient with yourself and learn from your mistakes. You will probably make every mistake once, but try not to make the same mistake twice. When you do make a mistake, own it. Nobody expects you to be perfect, but others expect you to hold yourself accountable and improve.
Forgive yourself. Once you've learned from a mistake, forgive yourself and move on.
Keep your sense of humor. Have fun, and remember how to laugh at yourself.
Slow down. Give yourself a year to feel comfortable, and if you encounter a rocky patch, don't think the grass is greener in some other agency. It isn't. Good agencies want people who won't cut and run; who bring solutions rather than resignations to the table.
Keep the faith. The good news is you won't always be the "new guy or gal."
Welcome! Good luck and stay safe!
---
The views expressed by guest contributors are those of the authors and do not necessarily represent the views of, and should not be attributed to, Campus Safety magazine.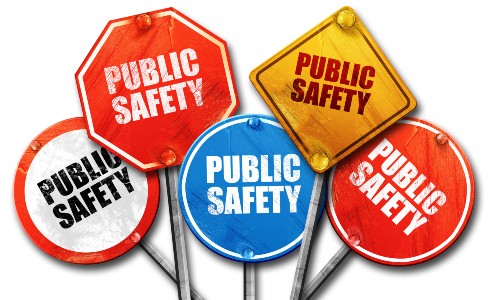 Leading in Turbulent Times: Effective Campus Public Safety Leadership for the 21st Century
This new webcast will discuss how campus public safety leaders can effectively incorporate Clery Act, Title IX, customer service, "helicopter" parents, emergency notification, town-gown relationships, brand management, Greek Life, student recruitment, faculty, and more into their roles and develop the necessary skills to successfully lead their departments. Register today to attend this free webcast!