Why Healthcare Facilities Should Adopt Biometrics
Biometrics, which include fingerprint, face, and iris recognition, improve security, patient privacy, convenience, and more.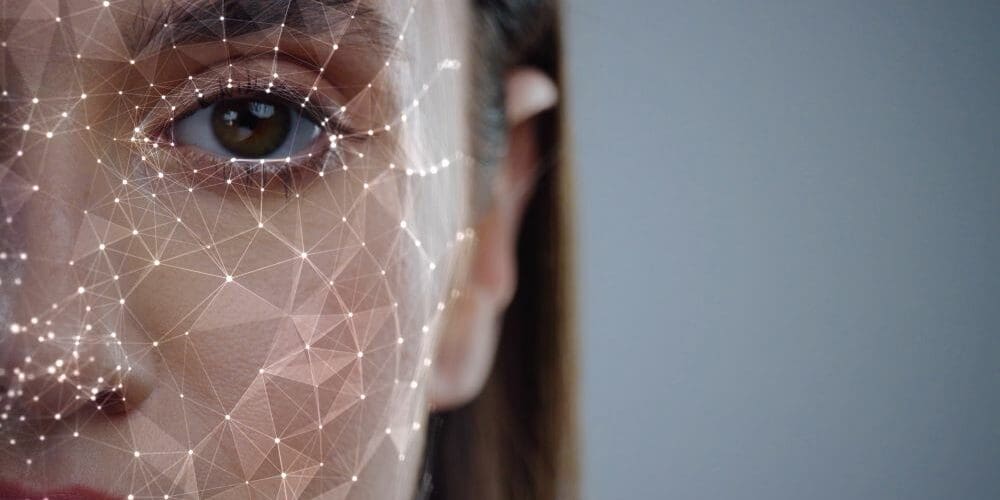 Most Americans use biometrics daily. Fingerprint, face, or iris recognition technology unlocks our smartphones. Iris or facial scans quickly move people through airport security and past customs agents. Biometrics are common in many office buildings, enhancing or replacing traditional access control. Numerous surveys show most respondents becoming comfortable using the various biometric technologies, often preferring them to other solutions.
The adoption of biometrics among hospitals and medical centers has been slow, but that's changing. Administrators see the technology's value, ranging from security to patient care and convenience. By eliminating patient misidentification and many fraudulent practices, the systems provide a rapid return on investment.
For those unfamiliar with biometrics, the term refers to measurements of unique physical or behavioral characteristics such as the ridges on a person's fingertips, the makeup of a person's face or patterns in the iris, the colored ring around the pupil. While many other physical and behavioral characteristics serve as biometrics, fingerprint, face, and iris technologies are used most often. One thing all biometrics have in common is that they are always on the bodies employees, eliminating the need to carry a card or remember a PIN.
Let's look at some ways medical centers use biometrics.
Biometrics Bolster Security
Most hospitals are open 24/7 and have hundreds to thousands of patients and visitors enter and leave each day. To control them from roaming in areas where they don't belong, most medical centers limit public entries to the main entrance, emergency department, and specialty clinics.
Employee entries require access control readers. However, many hospitals still use the 50-year-old Wiegand access protocol that offers no encryption between readers and the control panel, making it easy for hackers to capture the signal and create a cloned card. Any hospital using a Wiegand-based access system should upgrade immediately to current technology or add biometric readers for two-factor authentication (TFA). Touchless readers, including iris and facial, are the best choice during a pandemic, when everyone is trying to reduce the spread of disease.
Many major medical centers have areas that most visitors and employees can't visit. These areas, such as nuclear medicine and research laboratories, require TFA for entry. Pharmacies, nurseries, intensive care units and data centers where private patient information is stored often use biometric readers. A second reader at any entrance may create a brief inconvenience, but it more than pays for itself by keeping people, data, and valuable materials well protected. Biometrics also help hospitals comply with Health Insurance Portability and Accountability Act (HIPAA) requirements.
Asset protection is another concern for medical facilities as thieves target medications, supplies, and high-value equipment. Biometric readers help protect critical areas. And with biometrics, there is no doubt about who entered a room.
Also, with mergers and acquisitions common within the industry, it's not unusual to find multiple access control systems used across a large metropolitan healthcare system. Doctors, nurses and other clinicians requiring access to multiple sites may carry a half dozen or more badges. A standard biometric system provides hands-free access to all facilities.
Patient Misidentification Is Reduced and Records Can Be Consolidated
A pressing problem for hospitals is patient misidentification. Providing the wrong treatments or procedures may cause harm. The current method of having patients recite their names and birthdates while nurses and physicians compare them to a wrist-worn bracelet or chart doesn't always work. In one survey, 64% of medical professionals said patient misidentification happens frequently. Patients with the same name and birthdate are not uncommon. Also, clerical errors during the registration process lead to potential mistakes. This widespread problem recently led the Joint Commission to declare the issue a top patient safety goal for medical centers.
Patients frequently visit multiple healthcare providers. Any records, such as test results, diagnoses, and prescribed medications from one facility, are critical information for all other providers and can be secured with patient biometrics so only they can offer access to other parties. Accurate patient identification that's confirmed by biometrics enables better matching of the electronic health records required for safe and quality care.
Nationwide records deployment using patients' biometrics will benefit from technological innovation, including new smartphones, tablets, commercial off-the-shelf (COTS) cameras, and small hand-held scanners.
Biometrics will routinely match patients to records when all facilities across the country have access to the necessary technology and hardware. Concerns include broadband access, network connectivity, initial costs, and hardware and software updates. For many smaller healthcare organizations and stand-alone physician practices, the price may be too great. Further, limited broadband access could make rural communities unable to implement the necessary software. Ultimately, government regulations and funding may be required.
Convenience Is a Key Benefit
Biometrics built into patient-owned devices – computers, smartphones, or tablets – enable early authenticated registration for healthcare visits. Pre-registering patients speeds the check-in process while reducing clerical time and errors. Making the healthcare process more convenient leads to better patient retention.
Since the pandemic, patient smartphones have played a vital role in remote visits with medical professionals. The practice, known as telehealth, enables medical staff to meet with patients in the safety of their homes. The biometrics included in smartphones provide a secure log-in method for all participants. Using biometrics, providers access patient records without the need for passwords, tokens, cards, and PINs.
Biometrics Helps Fight Insurance Fraud
Fraud is a significant concern for virtually every healthcare facility. Patients provide false information, including using another person's insurance card to obtain medical services, prescriptions, or other benefits. Confirming a person's identity using biometric technology eliminates fraud. Stopping fraudulent claims creates savings from lower insurance premiums and reduced penalties.
Other fraud-related savings result from biometric-based time and attendance platforms. Touchless platforms quickly authenticate workers' identities at distances up to 24 inches while eliminating the ability of employees to clock in for each other in a costly payroll fraud known as buddy punching. Biometric time clocks also eliminate or reduce a hospital's costs associated with managing payroll systems using barcodes, magnetic swipe or proximity cards and PINs.
Patient Privacy Is Better Protected
Biometrics help protect patient privacy. Patients knowingly opt-in as they register their biometric data. Patients choose which organizations have access to their records and for what purposes. Biometric templates are encrypted, so anyone hacking into a system would gain useless strings of code offering no access to patient information.
Biometrics helped make way for the secure development of electronic health records, a patient's real-time, cloud-based medical history. Only patients and their authorized medical teams may view the records using biometrics.
Biometrics Help Healthcare Facilities Manage Controlled Substances
A relatively new federal law (2021) to combat the abuse of opioid prescription process requires physicians to send pharmacies digital, not paper, prescriptions for controlled substances and comply with the federal Drug Enforcement Administration's rules and standards. The DEA requires two-factor authentication to authenticate the prescriber's identity. Prescribers enter a random code generated by an available fob and then a biometric reader authenticates the person's identity and permission to prescribe.
Also, biometrics added to moveable medication carts ensures only authorized staff has access, eliminating the value of borrowed or stolen access cards or shared PINs.
Fingerprint, Face, and Iris Recognition Pros and Cons
Each major biometric used in healthcare – fingerprint, face, and iris – has advantages and disadvantages.
Very accurate fingerprint technology uses up to 70 points from each recorded sample to authenticate identity. The technology is relatively inexpensive when using touchpads as readers – which are not favored in today's touchless environment. Newer touchless readers are available but are more expensive. Also, certain medical conditions, such as leprosy or eczema, can affect a patient's ridge patterns needed to create a record. Also, years of manual labor may wear the patterns so they can't be used. While it's not easy to make a fingerprint copy, it's not impossible.
Facial recognition is the least expensive of the leading biometrics. This touchless technology looks at up to 80 points on the human face to confirm identity. And while the technology has improved recently, there are reported accuracy problems with people of color, particularly Black women. Lighting and facial accessories also may impact accuracy.
Iris recognition, which compares more than 240 points on the human iris, is widely considered the most accurate biometric short of DNA comparison. Unlike fingerprint and facial systems, iris technology is unaffected by wearing personal protective equipment (PPE) – the gloves, masks, and goggles often worn in hospitals. The technology is effective if the eyes are visible. And since the iris is fully formed at an early age, biometrics can confirm children's identities. Although costs are dropping rapidly, iris recognition is still a bit more expensive than the other technologies.
Public Perception Problems Must Be Addressed
While recent surveys show most people now accept biometrics, there is some remaining public skepticism. Concerns include privacy and how biometric data is stored. It's our job to educate patients and healthcare professionals about how biometric records are protected and not available for sharing with government officials or other third parties.
The technology is ready to help better secure healthcare facilities, create greater convenience for patients and providers, reduce patient misidentification and fraud. Granted, there is an initial cost for installing biometrics. However, reduced theft, hospital liability and greater patient satisfaction make a biometric system a good investment.
---
Mohammed Murad is vice president of Cranbury, N.J.-based Iris ID, a leading provider of iris recognition technology.
If you appreciated this article and want to receive more valuable industry content like this, click here to sign up for our FREE digital newsletters!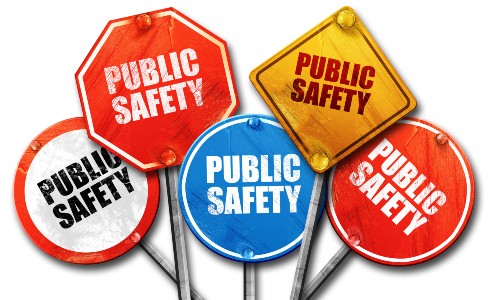 Leading in Turbulent Times: Effective Campus Public Safety Leadership for the 21st Century
This new webcast will discuss how campus public safety leaders can effectively incorporate Clery Act, Title IX, customer service, "helicopter" parents, emergency notification, town-gown relationships, brand management, Greek Life, student recruitment, faculty, and more into their roles and develop the necessary skills to successfully lead their departments. Register today to attend this free webcast!