Jefferson University Hospital Employee Fatally Shoots Coworker
As police confronted the hospital shooting suspect, the gunman opened fire, injuring two officers.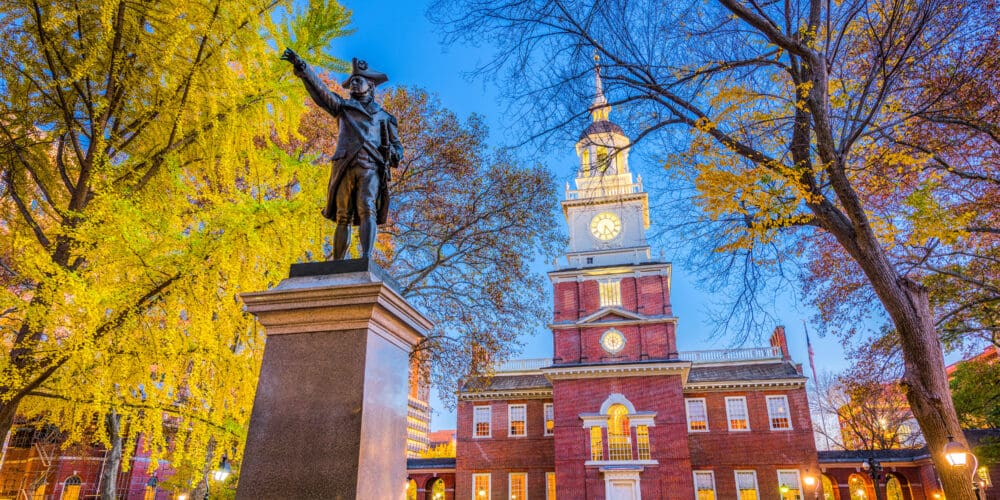 Philadelphia – An employee shot and killed a coworker inside Thomas Jefferson University Hospital early Monday morning.
The hospital shooting happened just after midnight in the hospital's Gibbon Building, reports WPVI,  and the victim has been identified as 43-year-old male nursing assistant Anrae James, reports 6ABC. The victim was pronounced dead shortly after being shot. No one else at the hospital was injured during the ordeal.
The suspect has been identified as Stacey Hayes, 55, who is also a nursing assistant. After the attack, he fled the scene in a U-Haul. About an hour later, police were flagged down by a passerby about four miles from the hospital near the School of the Future, reports NBC Philadelphia. When officers confronted the suspect, he opened fire and injured two of the responding officers.
Police then shot Hayes in the upper body and neck. He was wearing body armor and was carrying a long gun and handgun.
Philadelphia Police Commissioner Danielle Outlaw said it isn't clear if the suspect was working at the time of the attack. He was wearing scrubs and accessed areas that are only accessible to employees.
6ABC reports that Hayes drove to the hospital just after midnight on Monday and walked to the 9th floor, wearing blue scrubs and a mask. He then walked up behind James, who was seated at his work station, and started shooting. Officials believe Hayes targeted James, although the motive remains unclear.
One of the officers who was injured during the shootout was hit in the elbow and will require surgery, reports ABC News. The other officer was shot in the nose and is in stable condition.
Hayes had been experiencing mental health issues, according to family members. Police took his weapons away from him for psychiatric reasons, but Hayes was able to get them back after he petitioned the courts.
Because of the police activity near campus, the School of the Future transitioned to distance learning for Monday's classes, reports NBC Philadelphia.