Teen Shot in Arm at Highland High School, Suspect in Custody
The suspect, a 14-year-old former student at Highland High School, was apprehended about an hour after the shooting at a nearby shopping center.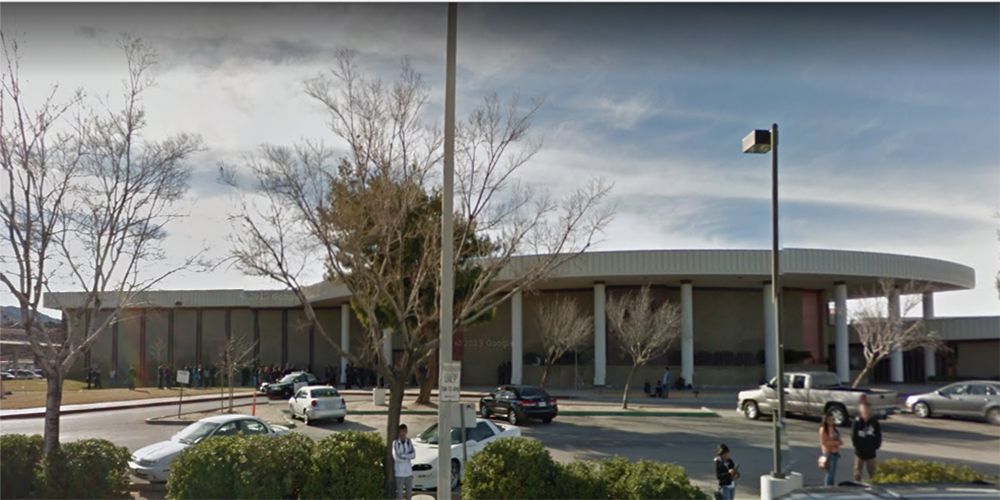 A 14-year-old boy is facing attempted murder charges after he allegedly shot a student at Highland High School.
Police say the suspect, a former student at the Palmdale, Calif., school, shot a 15-year-old student in the arm. The victim, who was driven to the hospital by a parent dropping off their daughter, is expected to recover.
The Palmdale Sheriff's Department received reports of shots fired at the high school at approximately 7:05 a.m. on May 11, reports CNN. There were also false reports of hostages in the school's library.
Student Katharina Smith, 16, says she was driving to school when she saw "a ton of police racing toward school."
"There were some kids running from the school, and security and sheriff were telling people to go home," she said.
Another student, junior Lydia Gilbert, says her mother was dropping her off when a student ran up and told her there was a shooting.
"I was supposed to be going to school earlier than I was, but was late," she said. A shooting at the school, she said, has "actually been one of my biggest fears."
Deputies and California Highway Patrol officers established a perimeter to secure the area and intercept parents rushing to the school. Agents with the Bureau of Alcohol, Tobacco, Firearms and Explosives also responded.
The male suspect was apprehended at a shopping center about a mile away from the school an hour after the shooting. A rifle was recovered a "distance away" in the desert and was later identified by the Los Angeles Sheriff's Office as an SKS with 7.62 rounds.
The teen is now facing two counts of attempted murder, six counts of assault with an assault weapon and one count of possessing a firearm in a school zone, according to the Los Angeles County District Attorney's Office. The suspect is due back in juvenile court on June 28. He has denied the charges and allegedly told his father that he fired the rounds into the air.
Students, Teachers Recall Moments After Shots Fired
A student told reporters he saw the suspect emerge from the bathroom with a rifle-type weapon and began randomly pointing it at people. The student said the suspect looked at him and told him to run.
"At first, I didn't believe them, but then I heard a gunshot," said history teacher Garret Root. "I looked and saw, it looked like a boy carrying what looked like a long gun. Within seconds, all the kids were in classrooms or off campus."
Nadine Luke, the mother of a student at the school, said her 18-year-old daughter and her classmates put sofas and desks in front of the classroom door and windows and barricades.
After a two-hour lockdown, the school began releasing students to parents and guardians.
"Please go to Avenue P-12, and deputies will let parents through individually," Highland High School principal Chris Grado posted on Twitter. "This may take a while, so your patience is appreciated."
In addition to Highland High School, three nearby schools – David G. Millen Intermediate, Cottonwood Elementary and Ocotillo Elementary – were also placed on lockdown.
About a half-hour after the initial call, deputies also responded to reports of a second shooting at Manzanita Elementary School, approximately seven miles away, reports The OC Register. No signs of a shooting were found, said sheriff's department spokeswoman Nicole Nishida.
"There was no threat to that campus whatsoever," a sheriff's official said in a press conference.
Students returned to school Monday and extra counselors and psychiatrists were available on campus. Monday and Tuesday will be "flex days", meaning students will start later and get out earlier as a way to ease into a regular schedule following the shooting.
Read More Articles Like This… With A FREE Subscription
Campus Safety magazine is another great resource for public safety, security and emergency management professionals. It covers all aspects of campus safety, including access control, video surveillance, mass notification and security staff practices. Whether you work in K-12, higher ed, a hospital or corporation, Campus Safety magazine is here to help you do your job better!
Get your free subscription today!