Gun Rights Proponent's 'Audit' of Everytown School Shooting Data Is Misleading
An "audit" from Bearing Arms claiming to debunk the school shooting data compiled by the Everytown Gun Safety Support Fund is currently circulating around the Internet.  Since active shooter incidents are such a hot topic for CS readers, I figured I'd review the publication's findings to see if there were something more I could learn about shootings on K-12 and college campuses. After closely reviewing the article, however, I found it to be very misleading.
First of all, the definitions from both organizations are very different, so it's not surprising that their conclusions are very different (see the definitions below). Unfortunately, the "audit" glosses over this fact. Instead, it uses snarky, inflammatory language claiming Everytown's data is "fake." Truth be told, the "audit's" claim is not true if you go by Everytown's definition.
Perhaps Everytown should have used a different term than "school shootings" to describe its data. A broader term, such as "gun violence" or "gun incidents" is probably more appropriate. In fact, it more accurately reflects the deaths, injuries and psychological trauma resulting from firearm usage on campus. That said, for the "audit" to claim Everytown is lying is a gross misrepresentation of Everytown's data and intent.
RELATED: Should We Allow CCP Holders to Carry Guns on Campus? 11 Reservations of a 'Gun Guy'
While we are on the subject of definitions, if we are talking about campus gun violence, the "audit's" limited definition of school shootings is faulty because it doesn't include most completed or attempted suicides (the author cited 30 of them). This is a huge omission considering that firearms account for nearly half of all U.S. suicides, and American adolescents and young adults have a suicide rate of more than 11 percent.
Additionally, the "audit" doesn't include negligent discharges, many instances of gang violence, drug deals gone bad and many shootings that occurred after hours or didn't include students, faculty or staff. Not counting these issues downplays the full scope of the damage caused by guns on campus.
These omissions also reinforce some campus public safety practitioners' misguided focus on shootings that only fit into a very restricted definition of school and college shootings… the definition used by this "audit." Having such a limited focus leaves campuses vulnerable because most likely they aren't preparing for the wide variety of situations that don't fit into their limited world view.
There's an infinite number of ways guns are used by people to commit crimes in campus communities, and from what I can see, Everytown's data attempts to shine a light on the effects guns have on these communities. That some of the incidents it highlights don't fit into the "audit" author's narrow definition is splitting hairs.
RELATED: 20 Critical Strategies to Help Prevent Active Shooter Incidents
The "audit" also doesn't take into consideration the nuances of particular crimes. For example, the author claims that the Jan. 16, 2013 shooting of Tyrone Lawson should not be considered a campus shooting because Lawson was shot as he ran from a fight that had spilled out of the Chicago State University gymnasium and onto a nearby parking lot. [Article continues below.]
---
Everytown School Shooting Definition:
"…any time a firearm discharges a live round inside a school building or on a school campus or grounds, as documented by the press and, when necessary, confirmed through further inquiries with law enforcement of school officials. Incidents in which guns were brought into schools but not discharged, or where the firearm was discharged off school grounds, are not included. The database is updated as new shootings occur or as new evidence emerges about prior incidents."
"Audit" School Shooting Definition:
"…a school shooting is an on-campus attack with firearms against the faculty, staff, or students that occurs on a school campus during school hours or during school functions. We'll also include attacks on college students in and near their on-campus dorms."
---
The author applies the same flawed logic to a Feb. 10, 2014 school shooting in Salisbury, N.C. , where a group of young men from out of town entered the Salisbury High school gym after school had let out for the day and got into an argument with students inside. The argument reportedly spilled into the streets and led to the shooting. According to the "audit's" interpretation of this event, however, it wasn't a school shooting, thus making Everytown a "liar."
The author of this "audit" is playing a game of semantics in these two cases, as well as with most of the many other examples he lists that involve parking lots (which are usually considered to be part of a campus). Anyone who has read the actual news reports of these cases could hardly describe them as off-campus in their totality.
A similar use of semantics was used to declare that the June 7, 2013 Santa Monica College shooting was not a school shooting, despite the fact that three people were killed on campus during the attack. Yes, the mass shooting started as a domestic incident off-campus, but there can be no doubt that the attack ended up at SMC, caused fatalities and severely traumatized many of the students, faculty members, visitors and employees who were there. Most reasonable people who aren't engaged in a smear campaign of Everytown consider the SMC attack to be, at least in great part, a school shooting.
These are just three examples of where this alleged "audit's" claims are extremely misleading. I could go on and on with other examples, but I think I've made my point.
The incidents I've just described highlight the fact that gun violence affects schools and colleges in a wide variety of ways. Campus public safety professionals must be prepared to respond to incidents that don't necessarily fall into the "audit's" narrow definition of school shootings.
It's abundantly clear that the author of this "audit" knows very little about campus security or is choosing to ignore the facts. He appears to be more interested in throwing red meat to the gun rights audience than providing any new or helpful information.
As campus safety professionals, however, you know the reality on the ground and the toll that the use of firearms has on our campuses.  Always keep this truth in mind when you are doing your job.
If you appreciated this article and want to receive more valuable industry content like this, click here to sign up for our FREE digital newsletters!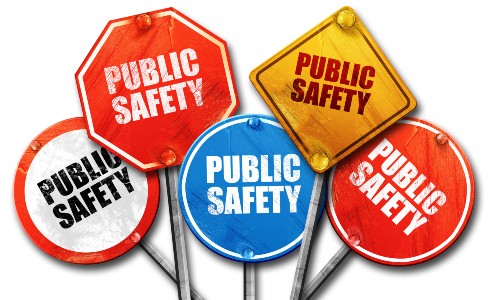 Leading in Turbulent Times: Effective Campus Public Safety Leadership for the 21st Century
This new webcast will discuss how campus public safety leaders can effectively incorporate Clery Act, Title IX, customer service, "helicopter" parents, emergency notification, town-gown relationships, brand management, Greek Life, student recruitment, faculty, and more into their roles and develop the necessary skills to successfully lead their departments. Register today to attend this free webcast!