In Their Own Words: Campus Protection Pros Tell Us About Their Emergency Notification Challenges
We asked the 2022 Campus Safety Emergency Notification Survey participants to tell us about their biggest struggles. Here's what some of them had to say.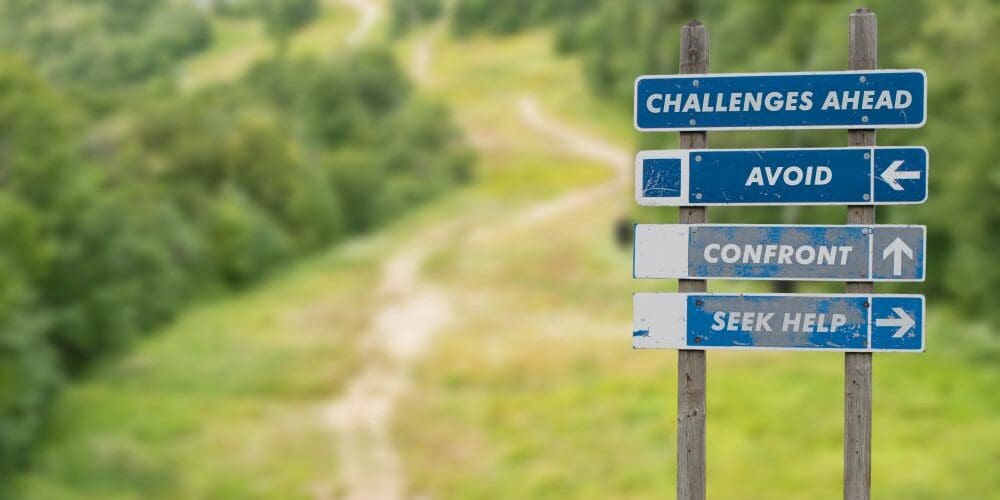 Here is what some of the participants in this year's Campus Safety Emergency Notification Survey said about challenges with their mass notification programs.
Integration of Multiple Emergency Notification Technologies
During a recent tornado warning, we activated our PA/intercom system multiple times with sirens and voice content to notify indoor, outdoor, and incoming students, employees, and visitors to seek shelter in a safe place. We activated our text/phone/email mass notification system to alert all current curriculum students and employees of the same information to quickly reach people at our satellite campuses and anyone otherwise not onsite. It would have been a much smoother process if these two systems were integrated, as well as our systems that were not used during this event, so that the content could have reached more people and in a timelier manner.
Lack of integration and cohesiveness between system to ensure full organization alerting. Including staff that are by policy not allowed to carry personal cell phones while working. Also, accurate contact information for staff.
Costs and integration of existing ENS mediums with others.
Having multiple systems makes it hard to remember to utilize.
Training
New members of staff and fresh cohorts take time before they realize the importance of security.
Staff need more training on how to respond
Making sure people check texts/email
One challenge is the emergency page operators may forget to use our mass notification system when a patient has eloped but never forget when it is a natural occurrence or life threatening situation.
Parent notifications are ignored and this group often becomes an issue for campuses to handle.
Mobile phone-based systems don't work as well as we wish they would. We find people to be talking and texting to friends and loved ones instead of monitoring/responding to alerts during an emergency.
System Function/Installation
Labor intensive to set up. Want more than a polling option for two-way communication Mobile application – ability to send a message anytime/anywhere We are not leveraging the tool to be use for all emergencies/scenarios.
The challenge that we have faced is that some of the mass notification systems do not provide enough forms of notification and are chosen by people who have virtually no experience in the Public Safety world. For our organization (or any really) you have to provide a multi-faceted approach. You cannot just rely on SMS text messages and email. You need the following. – SMS Text messages – Email notifications – Visual alerts (strobe or indication lights) – Display take over messaging (televisions switch from campus news to emergency alerts. You also need the ability to have personnel (staff, students etc.) to reply back to a general SMS way to update their …a general "I am safe and fine" for someone at home vs. "I am in need of help" in case of an active shooter or other emergency. We also have had issues integrating the various technologies. Some are older proprietary technology is not very adaptable to newer notification systems.
Outdoor notification
Multiple areas in building where volume is considered too low for clear communication
Sometimes we have experienced delay in delivery of notifications; deployment of system relies on access to technology and wifi; not all incidents can be addressed the same.
Indoor systems are not adaptable to emergency announcement system revisions.
Wiring, speaker and IT issues
You cannot hear it outside in the building hallways.
We have trouble sharing messages to ALL personnel on our campus. All we have is our intercom system, that varies in effectiveness based on your location on our property.
The weather can change in a blink of an eye and having to respond to that takes 24/7/365 attention to detail.
No way to alert visitors. No audible alerts in classrooms, no emergency lights
Alerting hearing impaired, accounting for all students and staff during different times of day
Not everyone having apps or not having good wifi connection to make the app most effective.
Expanding the system to additional buildings on campus as renovations are being completed. Not all buildings are outfitted with indoor ENS due to costs.
Policies Supporting Mass Notification
Does not consider visitors.
We utilize a text/phone/email mass notification system that has the capability to integrate with our PA/intercom system, digital signage, website, social media, and more; however, we haven't followed through with these capabilities so far. The result is hoping enough people trained to use our various systems are in place during an emergency event, ready to act, and then timing notifications so that one won't interfere with another (i.e., waiting until non-recorded announcements are made over the PA system before sending out the campus text/phone/email alert, so that the sending departments' incoming phone and text alerts are not heard through the buildings' speakers). Different departments regularly work with different notification systems, with no single person or backup trained to handle all systems, meaning that how one emergency event is broadcasted may differ from another similar event; people are not always in place when needed.
Only select staff can send out text app alerts. Sometimes these select staff members are unavailable and the alert is necessary.
Database Management
Have to keep the list updated constantly
Not everyone in the community has signed up to get the notifications, so they may miss important information.
Challenges include making sure all providers that may not be employed with our company but are credentialed to work in our building, have access to emergency notifications.
Some alerts don't apply to all recipients, but too many groups are already set up. Continuing to add groups makes it difficult and clunky for those responsible to send notifications. End result is that some alerts are a nuisance/interruption for recipients that don't need the message.
Systems can be slow and are only as good as the data entered into them. Ensuring to remind people throughout the year to update their phone numbers is a big one.
We have major issues with keeping updated contact information for students and parents. Our emergency notifications need school board approval and that can be a slow and is sometimes too late.
We have difficulty purging the listed contacts and subsequent notifications for individuals that have left the university systems (mainly student and family contacts).
Miscellaneous Challenges
Off campus crime concerns
Staff and kids don't want to add apps to their phones.
We have had difficulty getting the messages out in a timely manner. Once it was due to a power outage but other times it has been an issue with our process. We recently sent out an alert related to severe weather only to have the weather service issued expiration time change right after we sent the alert. This caused some confusion.
Lack of cell phone or wifi coverage
Staff turning off notifications! Notifying classes when they are out of the room (teacher does not bring device) or outside (intercom issues).
Numerous students no longer wanted to return to campus due to COVID, virtual classes became challenging.
Social media control. Students' and teachers' access to social media during testing, training and actual events disrupts the entire process.
All staff members have permission to use the PA to notify the building of an event. Frequently, the wrong language or old language is used and misunderstandings follow. (Shelter in Place was called for a Medical Hold situation). Human error is common.
Some of the phone calls did not make it to the intended receiver. However, they were able to get the message because we used several modes of communication to contact our parents/guardians.
Check out the results from some of our previous Emergency Notification Deep Dives:
Survey sponsored by:
If you appreciated this article and want to receive more valuable industry content like this, click here to sign up for our FREE digital newsletters!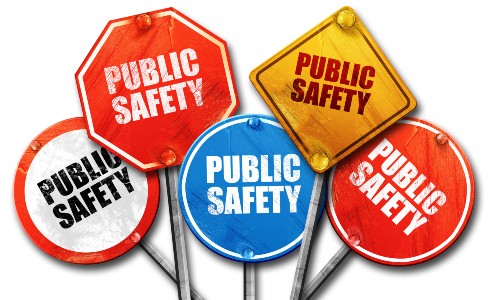 Leading in Turbulent Times: Effective Campus Public Safety Leadership for the 21st Century
This new webcast will discuss how campus public safety leaders can effectively incorporate Clery Act, Title IX, customer service, "helicopter" parents, emergency notification, town-gown relationships, brand management, Greek Life, student recruitment, faculty, and more into their roles and develop the necessary skills to successfully lead their departments. Register today to attend this free webcast!