7 Ways You Can Address Bullying at Your School
Encouraging victims and student witnesses to report abuse and providing supervision in hallways and other areas can help to reduce bullying on and off campus.
The March 2010 arrests of nine Massachusetts teenagers who allegedly bullied a classmate so much that she took her own life has once again put the spotlight squarely on bullying and cyberbullying. Prosecutors say the suspects harassed Phoebe Prince, 15, at South Hadley High School, as well as via text messaging and Facebook postings, for months until she hanged herself Jan. 14. Critics say school officials knew about the bullying and should have done more about it.
This case highlights the struggles K-12 officials and parents experience in recognizing and addressing the problem.  As the Prince case demonstrates, however, inaction can have severe consequences. "Victims can experience devastating feelings of loneliness and abandonment that can affect them long after they leave school," safety consultant Dr. Nancy Blackwelder told Campus Safety magazine.
Bullies also suffer if their bullying isn't addressed. "If you don't stop it at school age, that behavior extends into adult life," she added. Compared to a person who does not engage in bullying, a bully is five times more likely to have a serious criminal record by the time he or she reaches the age of 30. Bullies also have a higher incidence of truancy, underage drinking, smoking and dropping out of school.
Here's what you can do when bullying rears its ugly head on your campus:
1. Recognize there is a problem:
It's easier to identify the more traditional forms of bullying, which include assault, tripping, intimidation and taunting. Other, less recognizable forms of harassment include rumor spreading, name calling and insults sent via text messaging or posted on social networking sites.
2. Identify who can be a bully:
With traditional bullying, the common perpetrator is usually stronger, physically larger or more psychologically intimidating. With cyberbullying, however, those rules might not apply.
"In the cyber world, those who are physically weak are the ones who can be psychologically or mentally stronger and out maneuver someone else who is much bigger or older and bully them," said Denny Shaw, chief operations officer for iSafe. "You can have an "A" student who is in all of the civics classes and leadership classes who is being a bully."
3. Encourage student witnesses to report harassment:
The vast majority of students aren't involved in bullying, but they know it is happening and don't report it. Many fear retaliation by the bully or losing their own social status; some believe adults won't do anything about it; others might think bullying is entertaining; or they might not know how to report the abuse.
Anonymous phone, text or online tip lines can encourage reporting by alleviating witness fears of retaliation and loss of social status.
Acceptable use policies and codes of conduct should be developed and clearly communicated to students. Education, especially involving role playing, can drive home the point that bullying is unacceptable behavior and that it can have tragic consequences.  It also promotes respect among students and encourages witnesses to not be an audience for the bully – a prime motivation for many aggressors.
Additionally, it lets students know the steps they can take when they witness an incident.
4. Encourage victims to report abuse:
Only about 15 percent of bullying victims tell an adult they are being harassed. Often they keep quiet because they are embarrassed. Adults can also unintentionally discourage reporting by telling victims to just ignore the abuse or fight back. This is psychologically damaging because it discounts their feelings. It could also put the victim (or bully) in greater physical danger.
Even teachers and parents who try to address the problem are often perceived by victims as not doing anything. That's because sometimes adults take a "one and done" approach. They might talk to the bully once but fail to follow-up when the bully commits another act.
With cyberbullying, parents may overreact by not allowing their children online access. "Kids are terrified of that," said Shaw. "[When parents cut off access to the Internet,] their ability to control things is removed. Kids can go online anywhere. Parents have to find ways to open the lines of communication so that channel is a safe environment rather than a threatening one."
5. Provide adequate monitoring and supervision in bully-prone areas (hallways, locker rooms, bathrooms, under stairwells, etc.):
"Do a study of where infractions are happening and at what time of day," said Blackwelder. "You will begin to see clusters. That's your cue to put supervision in at those times."
Anonymous surveys can also identify problem areas. Additionally, limiting access to these locations, improving visibility (by cutting back shrubbery), installing video surveillance and having teachers or trained volunteers monitor the hallways between classes can curb the more traditional forms of aggression.
Det. Joseph Petrocelli of SafeCops.com recommends schools stagger class dismissals. "Allowing underclassmen to depart 15 minutes early greatly reduces the interaction between bullies and potential victims," he said. If that can't be done, he suggests schools assign chronic aggressors to specific locations or chores during times they would encounter their targets.  In some cases, teachers may need to walk with victims to and from class or to the restrooms.
Students may also need to be advised to take a different route to and from school and avoid certain locations on campus.
6. Collect evidence:
Particularly in cyberbullying cases, it is critical that threatening texts and social media posts be saved as evidence. This enables parents to show the evidence to school administrators – or in extreme circumstances, such as hate crimes or sexual exploitation, the police – so they can address the issue with the bully's parents or press charges.
7. Always act on reports and keep records:
Once a school official is aware that a student is being bullied, he or she must quickly act on that information.  "Every time you are told about something, you need to do something about it," said Blackwelder. "The first time, it may be you spoke with the child, but you need to have a record. Every time you are made aware of it, you must do something."
If you enjoyed this article and want to receive more valuable industry content like this, click here to sign up for our FREE digital newsletters!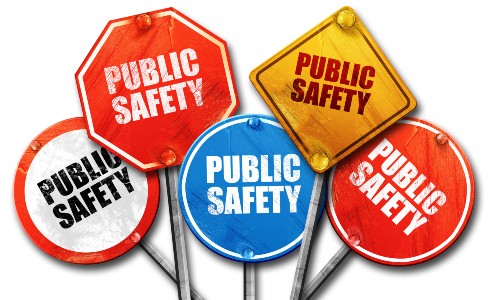 Leading in Turbulent Times: Effective Campus Public Safety Leadership for the 21st Century
This new webcast will discuss how campus public safety leaders can effectively incorporate Clery Act, Title IX, customer service, "helicopter" parents, emergency notification, town-gown relationships, brand management, Greek Life, student recruitment, faculty, and more into their roles and develop the necessary skills to successfully lead their departments. Register today to attend this free webcast!