8 USC Fraternities Disaffiliate from the University
The move was prompted by USC's new rules on rushing, drinking, and other activities that pose risks, especially to women.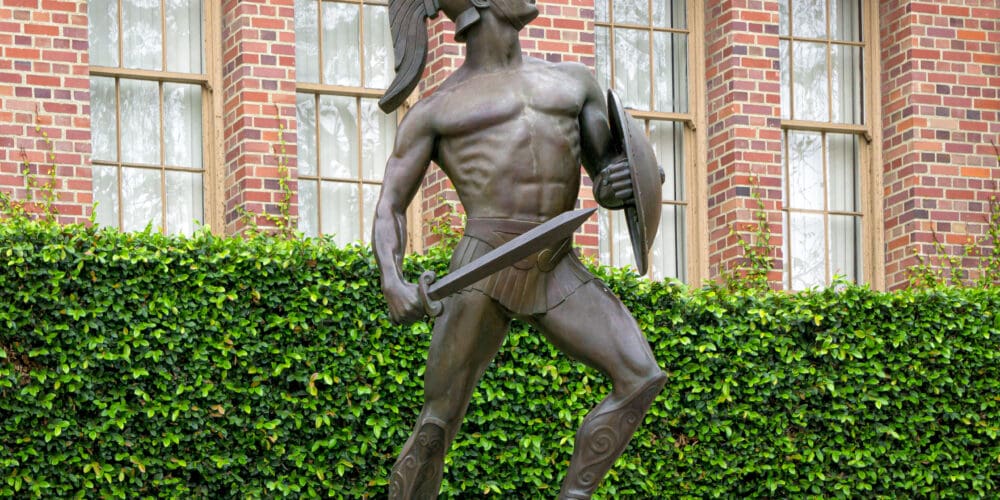 UPDATE AUGUST 23, 2022: It appears that the number of fraternities that are cutting ties with USC is eight rather than 10, according to reports from KPCC, Fox 11, Patch, and Inside Higher Ed.
ORIGINAL AUGUST 18, 2022 ARTICLE:
Los Angeles, California – Ten out of 14 University of Southern California (USC) fraternities formally disaffiliated from the school on Friday.
They have decided to create their own intrafraternity council (IFC), reports CBS News Los Angeles. Six of those fraternities are Kappa Alpha Order, Pi Kappa Alpha, Sigma Alpha Mu, Sigma Chi, Tau Kappa Epsilon, and Zeta Beta Tau.
The move was prompted by USC's new rules on rushing, drinking, and other activities that pose risks, especially to women, reports the Los Angeles Times. Before the formal disaffiliation, the university gave its fraternities until Friday to decide whether or not they would adopt the new rules.
Last fall, USC shut down all Greek life social events in response to allegations of sexual assault, reports ABC7. One of the fraternities that chose to disaffiliate on Friday, Sigma Nu, was placed on interim suspension in October following a report of a sexual assault and several more reports of drugs being placed in women's drinks at the fraternity's house.
In response to the fraternities' decision to disaffiliate, USC officials said they were disappointed and warned of serious consequences. Those ten fraternities will be banned from using USC's logo or brand, won't have access to the school's Greek life portal, be banned from participating in school committees and fairs, and be banned from obtaining professional or personal leadership opportunities, reports the LA Times.
The school also warned that it would urge students to not join the unaffiliated fraternities, going so far as to list the names of the chapters online.
"This decision seems to be driven by the desire to eliminate university oversight of their operations. The members are chafing at procedures and protocols designed to prevent sexual assault and drug abuse and deal with issues of mental health and underage drinking," the school said in a statement.
USC is working with the remaining fraternities to keep them affiliated with the school.
In response, IFC stated the relationship between USC and the fraternity chapters has been deteriorating over the past several years but vowed to maintain safety.
One response to "8 USC Fraternities Disaffiliate from the University"