53 Samoans Dead from Measles Outbreak
Most of the victims from the vaccine-preventable illness have been children under the age of 4.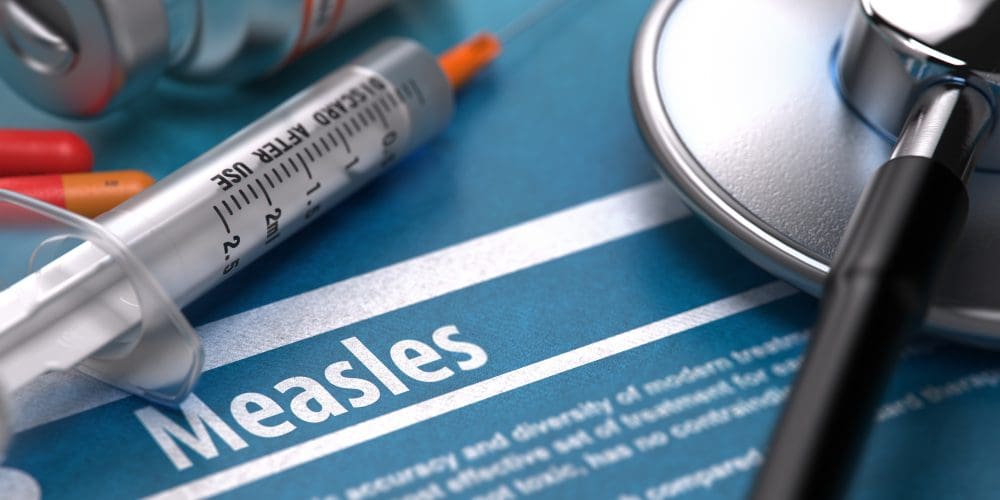 Since October 16 when Samoa declared a country-wide measles epidemic, 53 people have died from the disease and another 3,728 have been infected.
Children are at greatest risk, with 48 of the fatalities so far being children under four years of age, reports the Washington Post.
Since mid-November, the measles epidemic has prompted the indefinite closing of all schools. Additionally, children have been banned from attending public gatherings.
In November, the island nation launched a mandatory vaccination program for priority groups, including children and women of childbearing age who aren't pregnant, reports ABC News. It normally takes 10 to 14 days for the vaccination to take effect. Samoa has a very low vaccination rate.
To step up the rate of mass vaccinations, the government announced on Monday it would shut down the government on Dec. 5 and 6 so public officials can help with the process.
Measles is highly contagious, and according to the Centers for Disease Control (CDC), a person who is infected with the disease can infect 18 other people. The CDC has also found that 90% of people who die from measles are those who have never been vaccinated.
Although measles was declared eradicated in the United States in 2000 due to widespread vaccinations, the disease has made a comeback recently because some parents aren't vaccinating their children due to them believing disinformation about the safety of vaccines. Theories that vaccines are linked to autism have been debunked.
In January, Clark County, Washington declared a public health emergency following a measles outbreak. Clark County has been dubbed a "hotspot" for immunization exemptions, with 22% of the students in the county not being vaccinated at the time.
In April, New York City declared a public health emergency over a measles outbreak and ordered mandatory vaccinations for some who may have been exposed to the virus. Since then, New York state is no longer allowing non-medical exemptions to vaccination requirements for school children.
In response to the Samoa emergency, Australia, New Zealand, Britain and China, as well as the Red Cross and UNICEF have sent aid and medical experts. The CDC has also dispatched experts to help track the outbreak.
Read More Articles Like This… With A FREE Subscription
Campus Safety magazine is another great resource for public safety, security and emergency management professionals. It covers all aspects of campus safety, including access control, video surveillance, mass notification and security staff practices. Whether you work in K-12, higher ed, a hospital or corporation, Campus Safety magazine is here to help you do your job better!
Get your free subscription today!