NYC Declares Measles Emergency, Orders Vaccinations for Some
Residents over the age of six months who live in four specific Brooklyn ZIP codes must be vaccinated or face a fine of up to $1,000.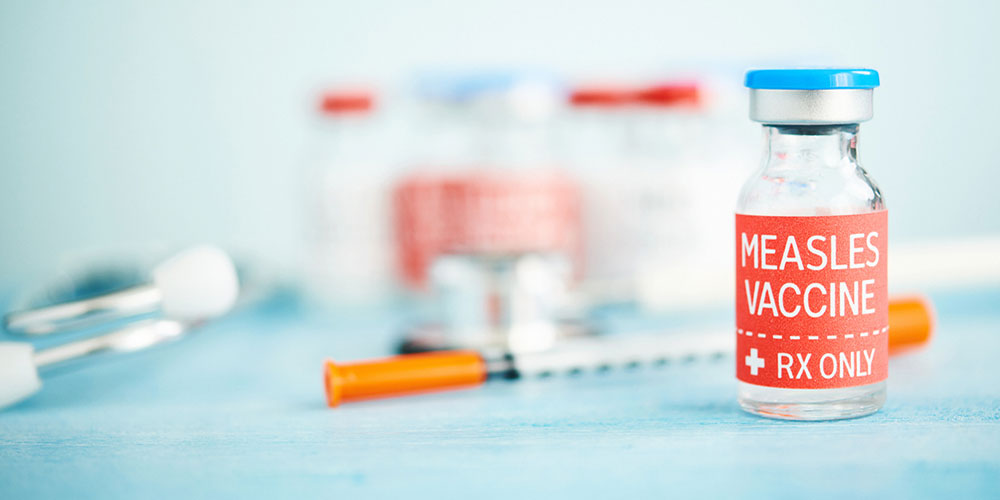 New York City declared a public health emergency Tuesday over a measles outbreak and has ordered mandatory vaccinations for some who may have been exposed to the virus.
Mayor Bill de Blasio ordered residents at the epicenter of the ongoing measles outbreak to get vaccinated or face fines up to $1,000, reports TIME.
"This is an unusual action, and it's because of the sheer extent of the crisis," de Blasio said at a press conference Tuesday. "This is about one neighborhood, and the focus is on tracing folks who have been exposed. This is very pinpointed, very localized, and I think very appropriate."
There have been 285 confirmed cases in New York City since October 2018 — 21 of which led to hospitalizations, including five admissions to the intensive care unit. Approximately 250 of those cases have been among those living in Brooklyn's Orthodox Jewish community, primarily in parts of Brooklyn's Williamsburg and Borough Park neighborhoods.
Under the order, residents over the age of six months and residing in ZIP codes 11205, 11206, 11211 and 11249 must be vaccinated against measles, mumps and rubella. The mayor said the city would fine or even temporarily shut down yeshivas (Jewish educational institutions) that do not abide by the measures.
During the press conference, NYC Health Commissioner Oxiris Barbot said an estimated 1,800 children in Williamsburg remain unvaccinated, adding that the city will help unvaccinated individuals find affordable and accessible vaccination.
"The point here is not to fine people but to make it easier for them to get vaccinated," said Barbot.
Barbot also expressed her concern about the outbreak spreading as people travel for Passover, which begins April 19.
"We've seen a large increase in the number of people vaccinated in these neighborhoods, but as Passover approaches, we need to do all we can to ensure more people get the vaccine," she said.
The order comes days after a Rockland County judge lifted a previously-enacted ban on unvaccinated children returning to school, according to CBS News. The ban was put in place in December following the county's most severe measles outbreak in decades.
According to the judge, the ban was lifted on April 5 because the number of measles cases in the county did not meet the legal requirement for an emergency order.
Although city officials conceded that the earlier order was not effective, de Blasio said the city consulted with its lawyers and felt confident it is within its power to mandate vaccinations, according to the New York Times.
"We are absolutely certain we have the power to do this," he said. "This is a public health emergency."
Dr. Paul Offit, a professor of pediatric infectious diseases at Children's Hospital of Philadelphia, said similar orders have been enacted, pointing to a 1991 measles outbreak in Philadelphia, where the city got a court order to force parents to vaccinate their children.
To enforce the order, health officials will check vaccination records of anyone who was in contact with infected individuals.
New York Senator David Carlucci is currently sponsoring a bill that would no longer allow parents to have their children exempt from vaccinations based on their personal or religious beliefs, similar to California's 2016 bill.
2 responses to "NYC Declares Measles Emergency, Orders Vaccinations for Some"