How UT Police at Houston Protect the World's Largest Cancer Hospital
Healthcare Director of the Year Ray Gerwitz created a unified approach to risk mitigation at UTHealth while protecting immunocompromised patients during the pandemic.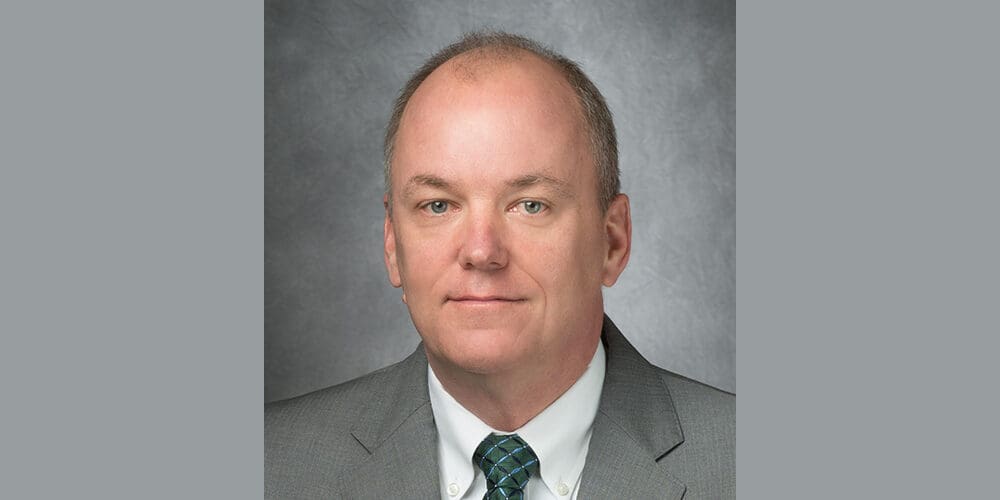 Photos and Videos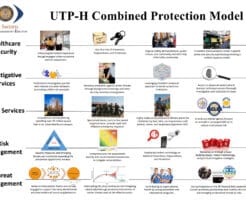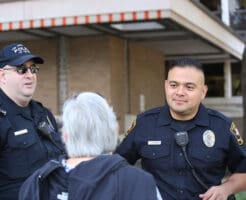 View Slideshow
"One shared purpose." If the University of Texas Police at Houston were on the hunt for a slogan, that may just be a front runner.
The largest medical center in the world, the Texas Medical Center houses the University of Texas Health Science Center at Houston (UTHealth) and the University of Texas MD Anderson Cancer Center, the latter of which is the world's largest cancer hospital. UT Police, which is made up of 35 police officers and 180 public safety officers, are tasked with keeping those campuses safe.
The department is made up of five primary service units: health care security, investigative services, police services, risk management and threat management. The main goal of all of the diverse units is to promote a unified approach to risk mitigation and overall harm reduction. Key to that goal has been Ray Gerwitz, executive director and deputy chief security officer and this year's Campus Safety Healthcare Director of the Year.
To best protect and serve UT Health and MD Anderson, Gerwitz intertwined the units by engineering the department's Combined Protection Model (CPM). Focusing on prevention, preparedness, and protection measures to reduce harm from known and emerging risks exposures, the CPM promotes unified response and service delivery while thoughtfully rewarding teamwork across the five service units.
"With a focus on individual leadership, Gerwitz has built a culture of engagement that serves as the foundation of the CPM and allows team members to remain agile and adaptable as we address the ever-evolving threat profile of the campus community," said William Adcox, UT Chief of Police and Chief Security Officer. "Under Gerwitz's leadership, UT Police now respond to critical incidents and identify emerging threats at an improved cadence with improved outcomes."
Positioned uniquely on a campus that is both an educational facility and a healthcare facility, the department recognizes the dire need to improve police perception through transparency, officer accountability, and positive engagement while also protecting some of the most immunocompromised patients during a global pandemic.
Following the murder of George Floyd and subsequent calls for police reform, Gerwitz outlined a path forward to strengthen the bond between UT Police and the community. He created two new strategic initiatives, with the first using quality assurance and performance improvement methodologies to organize a Shared Purpose Council that validates the decisions and outcomes resulting from the data-informed decisions of the UT Police leadership team.
Data visualization tools, like PowerBI and Tableau, are now used to monitor and improve individual performance metrics. The metrics are reviewed during monthly meetings. All members of UT Police and several executives outside police have access to these reports.
"Safety is a real priority on our campus every day," Gerwitz said during an interview with Campus Safety editor-in-chief Robin Hattersley. "It's something that is brought to the forefront in morning huddles and across the institution to talk about safety and to escalate anything that we need all the way up to senior management."
Through a procedural review of departmental practices, the second initiative — Values-Based Policing — was born. It is a continuation and implementation phase of the procedural review and focuses on ensuring the department's hiring, retention, training, professional development, community engagement, and policies are in line with community expectations.
Changes Allow for Exceptional Pandemic Response
Organizational structure and strategy changes initiated by Gerwitz enabled UT Police to respond to the COVID-19 pandemic as an integral partner with the world-renowned cancer center and its campus community. This largely includes visitor management and entry point security.
Gerwitz recognized the need to secure all entry points and worked with institutional leaders to condense hundreds of entry doors down to dozens. Staff from multiple departments were reassigned from traditional administrative functions to different job roles, including performing COVID-19 screening.
"Sustaining those [entry points] and understanding that we don't have to have 300 doors open to the public every day is key," Gerwitz said. "We can operate with fewer entry points that are better managed."
While visitor management was and is essential for all types of campuses to mitigate the threats of the virus, UT Health needed to be exceptionally vigilant since MD Anderson is primarily a university hospital environment consisting of the largest number of immunocompromised patients in the world.
"The margin for any security breach could be catastrophic," emphasized Adcox. "Gerwitz led efforts to ensure the card-based identity management system prevents unauthorized access to buildings by unauthorized individuals, including staff that has not been screened, working with hospital leadership to produce reports for those entering campus without a mask on, and providing hospital leaders with actionable data dashboards for entry trends, security concerns, and personal protective equipment checkout data."
Data regarding PPE was particularly important at the beginning of the pandemic when the materials were in short supply. Gerwitz implemented a more rigorous auditing process after joining a hospital-level PPE Stewardship Taskforce. Under his leadership, his team recommended and implemented dozens of physical security improvements to PPE storage locations, and provided input into the supply chain management process of acquiring PPE.
Partnerships Outside of Security Departments Is Pivotal
While working with different security departments is crucial to keeping the campuses safe, Gerwitz acknowledges his team can better protect the facilities if they have support and input from other business entities.
Under Gerwitz's lead, UT Police has fostered partnerships with several business units, including legal services, human resources, information technology, and each of UTHealth schools' leadership teams.
"Not only is UT Police now invited to the table to speak at cross-department meetings, but Gerwitz is often asked to present his visionary approach to strategy development and agile implementation techniques," Adcox praised. "The department's focus on risk reduction through periodic risk assessments with different business units at MD Anderson and UTHealth has positioned UT police as a vital partner in the overall people/assets/technology risk mitigation process."
Gerwitz also encourages the campus community to participate in their own safety through the UT Police Community Outreach program. The program offers a curriculum of safety courses to students and non-uniformed staff that teaches critical skills needed to respond to an emergency. Courses titles include Active Shooter Prevention and Response/Behaviors of Concern; Bicycle and Pedestrian Safety; Conflict in Relationships: Breaking the Cycle of Abuse; CPI Nonviolent Crisis Intervention; Don't Fall for It: Scams and How to Spot Them; Identity Theft; Rape Aggression Defense (RAD); Speaking Up: Breaking the Silence of Sexual Violence; Stop the Bleed; Travel Safety; and Verbal Defense and Influence (VDI).
To keep track of these courses, UT Police has an interactive data visualization dashboard that portrays safety classes, community outreach events, and special event attendance. It highlights trends over time by institution, platform and class, and helps identify locations and buildings where outreach may be lacking.
"It takes team members at all levels at UT Police to preserve, and ultimately, keep the community safe. The security industry benefits much from visionaries like Gerwitz," commended Adcox.
For Gerwitz, if he could offer one piece of advice to protection professionals, it would be to remain flexible.
"We no longer live in a world where you can just live in your healthcare security box and perform your operations. You have to be embedded within the organization and we have to adapt," he said. "You have to bring value to the things that are important, whether it be a new COVID unit, a visitor management experience, or a limitation on visitation. Adaptability is the key. When it's a collective response to an emergency, you find that there are partnerships and value that you never even knew was there."