S.C. Study Finds Student Discipline Issues Prompt Teacher Turnover
Last year, one in 10 teachers in South Carolina quit;  some due to student discipline problems, along with other issues.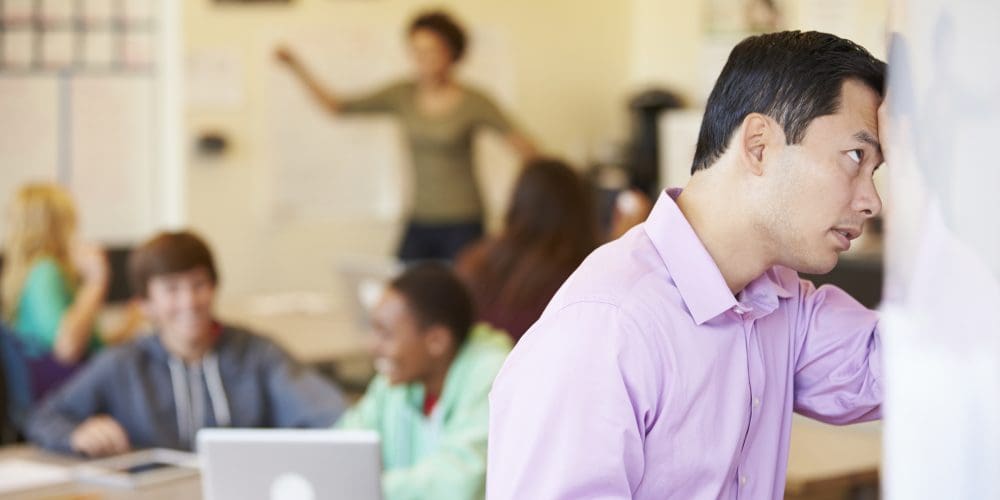 South Carolina is experiencing an exodus of teachers due, in part, to unchecked student discipline problems and a lack of support by campus administrators. That's according to a survey of nearly 200 teachers in the state by the South Carolina Department of Education.
Last year, one in 10 of the state's teachers quit their jobs, reports The State. In addition to student discipline issues, the teachers who were surveyed also cited few opportunities for professional growth as another reason why they are leaving the profession.
Studies have determined that U.S. teachers experience a high rate of physical and verbal attacks. According to federal data, 5.8 percent of U.S. school teachers were physically attacked by students and nearly 10 percent were threatened with injury in the 2015-2016 school year.  Despite this, often they don't tell anyone about these incidents. According to a recent study conducted by Ohio State University, one in five teachers who were physically or verbally attacked by students didn't report it to school administrators.
Want to learn about school lockdown best practices, polices and technologies? Attend the 2018
Campus Safety Conferences
. All three of this summer's events will feature panel discussions by K-12 and higher ed security and public safety experts on how to most effectively lockdown a campus. To register, visit
CampusSafetyConference.com
or call 855-351-0927.
Whether the exodus of teachers has anything to do with schools around the nation revising their student disciplinary policies is difficult to determine. Many in cities such as New York City and Seattle have begun moving away from expulsion, suspension, restraint and seclusion and towards a positive behavioral interventions and support approach, which focus on positive reinforcements like mentoring and counseling services.
In light of the Marjory Stoneman Douglas High School mass shooting in February, conservatives are calling for schools to do away with these types of approaches. However, some districts, such as the Broward school district where the Parkland, Fla., school shooting occurred, say the mentoring and counseling services approach is working and reducing recidivism.
Another issue that could be playing a big role in teachers leaving their profession is pay. Nationally, teacher pay declined by 2 percent in real terms (after adjusting for inflation) between 1992 and 2014, reports Forbes.  However, states like Kentucky, Arizona, West Virginia and Oklahoma, which have recently experienced teacher walkouts, historically have had teacher salaries that are much lower than the national average. For example, West Virginia teachers' average pay ranked 49th in the United States at $45,555, while Oklahoma ranked 50th at $45,292.
Photo: clipart.com
Add Another Layer of Protection to your Campus
If you're responsible for protecting a campus — whether at a hospital, K-12 school, college or university — then Campus Safety magazine is a must-read, and it's free! As the only publication devoted to those public safety, security and emergency management personnel, issues cover all aspects of safety measures, including access control, video surveillance, mass notification, and security staff practices.
Take advantage of a free subscription to Campus Safety today, and add its practical insights, product updates and know-how to your toolkit. Subscribe today!