Police Respond to Active Shooter Situation at Calif. Veterans Home
Three people were taken hostage in the incident and shots were fired.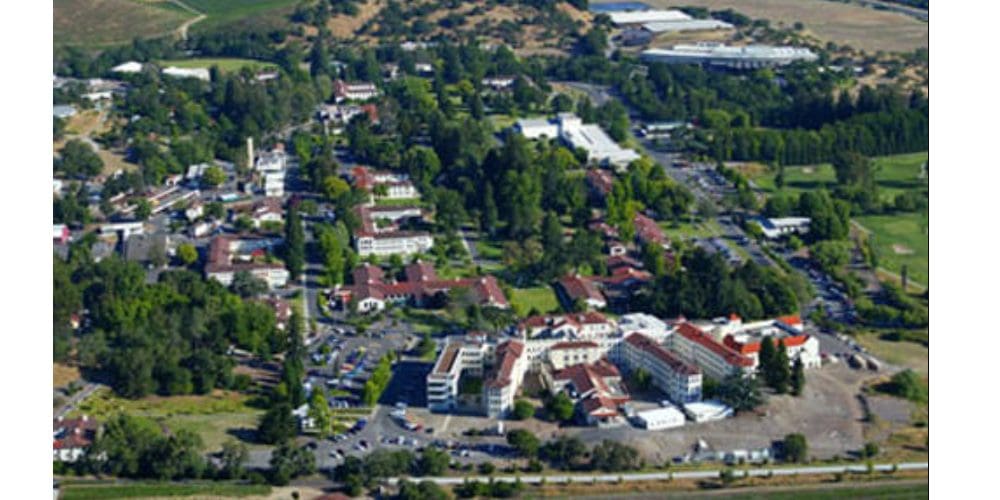 A California veterans home experienced an "active shooter situation" this afternoon and three people were taken hostage during the incident.
Police say between 15 and 20 shots were fired at the Veterans Home of California Yountville, which is the largest veterans home in the country with around 1,200 residents.
It's unclear if shots were fired inside or outside the building but the incident occurred near the facility's dining hall, according to ktvu.com.
Information on potential victims has not been released and California Highway Patrol (CHP) Sergeant Robert Nacke described things as "a very fluid and dynamic situation" earlier in the day.
The shooting occurred around 10:30 a.m. local time.
At 12:10 pm local time, California Highway Patrol tweeted that the veterans home "has officers and aerial resources on scene working with Napa County Sheriff's deputies and others to bring the situation to a safe conclusion. A CHP SWAT team is also enroute."
The FBI sent a SWAT team to the scene to negotiate with the shooter. The Bureau of Alcohol, Tobacco, Firearms and Explosives is also responding.
A California Highway patrol official also said it is working to establish a perimeter and clear the buildings of the facility.
Employees said the veterans home initiated a lockdown after the shooter entered the building.
"We have activated our emergency response protocol and are cooperating with law enforcement," the California Department of Veterans said in a statement.
The Veterans Home of California Yountville houses and provides care for veterans of World War II, the Korean War, the Vietnam War, the Gulf War, the War in Afghanistan and Operation Iraqi Freedom.
According to its Wikipedia page, the facility includes the 1,214 seat Lincoln Theater, a 9-hole golf course, baseball stadium, bowling alley, swimming pool, U.S. Post Office, and a military base exchange branch store. It was founded in 1884.
Add Another Layer of Protection to your Campus
If you're responsible for protecting a campus — whether at a hospital, K-12 school, college or university — then Campus Safety magazine is a must-read, and it's free! As the only publication devoted to those public safety, security and emergency management personnel, issues cover all aspects of safety measures, including access control, video surveillance, mass notification, and security staff practices.
Take advantage of a free subscription to Campus Safety today, and add its practical insights, product updates and know-how to your toolkit. Subscribe today!