'Kill List' Discovered in DeSoto High School Bathroom
The note, which listed the names of 18 students and five staff members, was found handwritten on toilet paper in a bathroom.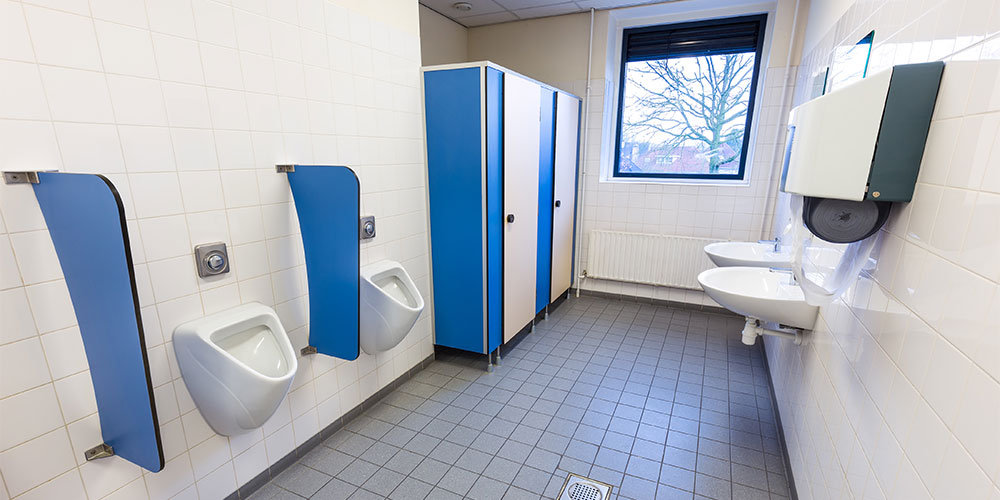 A student at DeSoto High School in DeSoto, Texas, has been linked to a note found in a bathroom that included a "kill list."
A photo of the note, which was handwritten on toilet paper and threatened to "shoot up" the school for "payback," began circulating on social media Tuesday, reports Dallas News. The note listed 18 students and five employees as targets.
The student allegedly involved was identified through interviews, campus surveillance and social media, said DeSoto ISD spokesperson Tiffanie Blackmon-Jones, adding the district is "continuing to stay on alert."
The district worked with police to immediately address the note and has increased campus security, adding more frequent patrols through to Christmas break. DeSoto High already has metal detectors in place and conducts bag searches on a regular basis, Blackmon-Jones said.
MaCrystal Wiley said her son's name was on the list, according to NBC DFW. As a precaution, she and her husband have decided to keep their son out of school until police and the district are able to provide more answers. The school has been understanding of their decision and has worked out a plan to make sure he gets his schoolwork, she added.
"We have witnessed school shootings, church shootings, movie shootings," Wiley said. "So, what's to say it can't happen here in this state at that school?"
Back in April 2018, DeSoto's high school and middle school were placed on lockdown after a threat surfaced on Twitter about a possible shooting at the high school. Police searched the school but found no weapons and students were released two hours later. A report of gunfire at the campus was false, police discovered.
Of the most recent incident, Blackmon-Jones said each threat must be taken seriously and investigated and that officials were offering additional support to those identified on the list.
The gunman who killed nine people in Dayton, Ohio, in August had been previously suspended for keeping "kill list" and a "rape list."
The student was suspended during his junior year after a list of people he wanted to kill was found in a bathroom. The student had been previously suspended for showing up to school with a list of girls he wanted to sexually assault.