University of Montana Fined Close to $1M for Clery Act Violations
Larger, quicker fines for Clery Act violations could be the new norm for colleges in the future.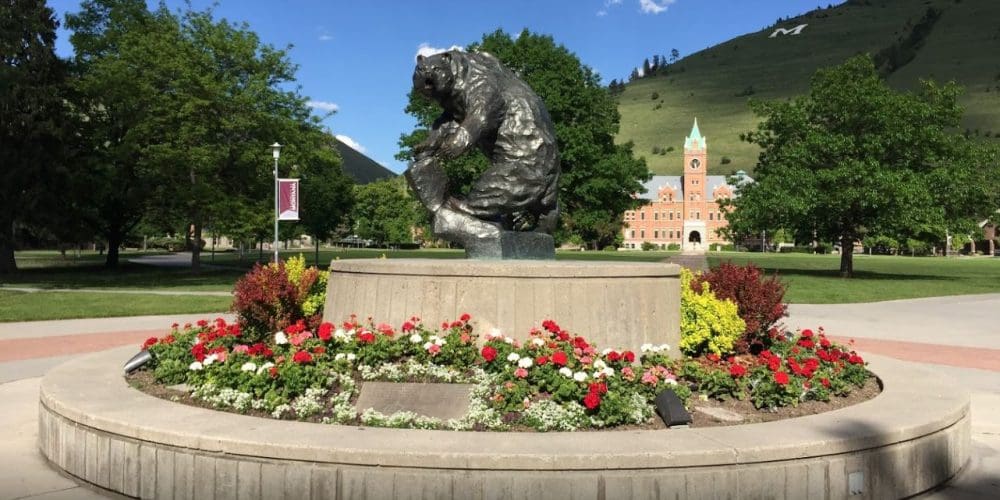 The University of Montana (UM) has been fined $966,614 for reporting "inaccurate and misleading" crime statistics, violating the Clery Act.
The false report covers crimes like liquor store violations and rape cases from 2012-2015, according to Missoulian.
UM says it will appeal the penalty fee amount, confirmed communications director Paula Short. She also noted that the fine is based on data the university changed themselves upon a request from the Department of Education.
"U of M doesn't dispute the data changes, as we're the ones who made those," Short said.  "We feel like the magnitude of the fine is something we want to discuss with the DOE, and we are going to exercise our avenues to do that."
In a letter to UM President Seth Bodnar, the Department of Education explained its justification for the fine, which is one of the largest for campus security issues, second to the fine paid by Penn State in 2016.
Department official Susan Crim wrote, "UM provided current students and employees with inaccurate and misleading crime statistics for calendar years 2012 through 2015."
This is a direct violation of the Clery Act, which requires schools to report crime statistics so the public has the information about campus safety.
This is not UM's first violation. In the past, they have been accused of mishandling sexual abuse and rape reports, at times covering them up.
Dept. of Ed. Letter Goes Into Detail About Each Fine
The crimes UM omitted from their past campus safety include:
18 crimes in the 2013 report for the previous year including one "forcible" sex offense, totaling $193,000.
90 crimes in the 2014 report, including 52 "liquor law referrals" and 34 "drug law referrals," totaling $89,800.
22 crimes in the 2015 report, including six "forcible sex offenses/rape," totaling $563,500.
3 crimes in the 2016 report, totaling $120,314.
The department had originally found inaccurate statistics starting in 2009 when it conducted a campus crime assessment in 2011. That led the department to expand the assessment to 2012 through 2015.
The letter states that in 2017, the department allowed UM to review their previously submitted statistics "to determine the extent of underreported and misclassified crimes."
UM admitted to reporting discrepancies and corrected its annual report in April 2017. However, the corrections have not changed the initial fine.
"An institution's correction of violations after the fact does not diminish the seriousness of reporting inaccurate data," said the letter from Crim.
Expect Larger, Faster Clery Act Fines
Clery expert Daniel Carter of Safe Campuses believes these actions are a signal that fines could be larger and issued faster moving forward, according to Safe Campuses.
Clery Act fines, originally $25,000 per violation in 1990,  now increase annually because they are indexed for inflation. Violations prior to November 3, 2015 are subject to $35,000 fines and all those after that date could be more than $55,000.
"Consistent with administrative decisions issued by Education Secretary Arne Duncan in 2012, the Department is imposing the maximum penalty for each individual incident of violent crime omitted from reporting, while imposing lesser amounts for not reporting non-violent crimes," says Carter. "The annual indexing for inflation of fines, and the imposition of fines for each crime that goes unreported with the maximum imposed for any violent crime left out of reporting are three major factors indicating that Clery Act fines will likely be larger going forward."
Additionally, Carter believes the Department will issue its fines more quickly than in the past.
"Following a ruling by an administrative law judge in 2016 that interpreted a longstanding law limiting the imposition of federal civil penalties to five years after the violation, the Department is now also subject to this "statute of limitations," he says.
Claudia Denker-Eccles, who has been coordinating Clery activities at UM, says some of the omissions are due to the way police reported their crimes. In some cases, the classifications of a crime had been changed and resulted in the misinformation.
That is why, she says, the school went back in to look at the reported statistics
"The university truly wants to be transparent and upfront about what takes place here," Denker-Eccles said. "That's the whole idea behind the Clery Act."
Read More Articles Like This… With A FREE Subscription
Campus Safety magazine is another great resource for public safety, security and emergency management professionals. It covers all aspects of campus safety, including access control, video surveillance, mass notification and security staff practices. Whether you work in K-12, higher ed, a hospital or corporation, Campus Safety magazine is here to help you do your job better!
Get your free subscription today!
One response to "University of Montana Fined Close to $1M for Clery Act Violations"