Opinion: Clery Act Wastes College and University Resources
The intent of the law was to provide transparency, not to require that schools jump through hoops or be subject to ill-informed and very harmful conclusions.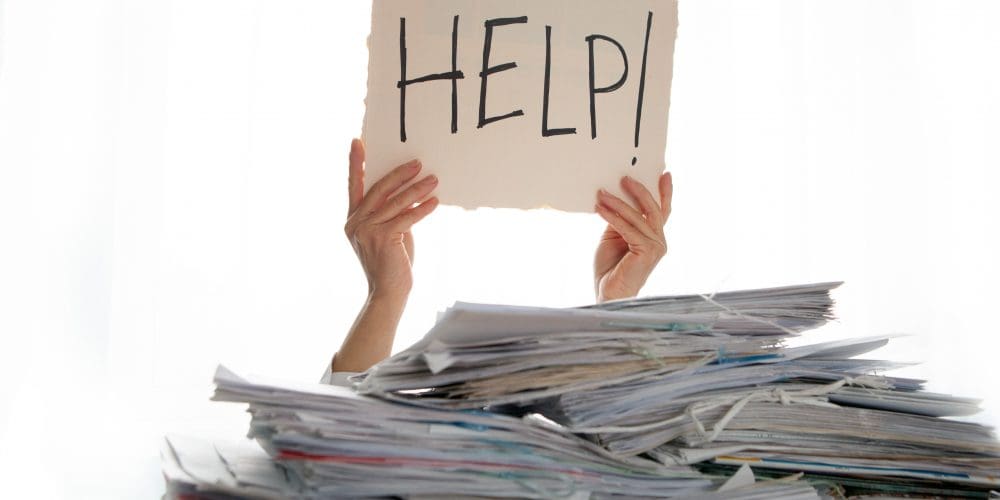 The Clery Act, a well-intentioned federal law known to few beyond university administrators is diverting millions of dollars from campus safety and education programs to the collection of enormous amounts of technical data for annual reports that few read and that have little practical value in keeping a campus safe. Campus police chiefs tell me that the Clery requirement demands enormous time and funding that could be put to making campuses safer for everyone.
It's hard to imagine that the federal government is forcing schools to spend millions of dollars on bureaucratic reporting requirements, but that's what's happening.
Instead of these annual reports that few people read, students and parents need real-time information, using the newest technologies, that offer a window on what's going on every day on campuses.
The Clery Act requires schools to report crime statistics on an annual basis. What started in 1998 as a report of 20 or so pages has evolved as the Act has expanded, to typically more than 100 pages of dense information. It requires vague data that is difficult for even an expert to comprehend. Worse, the report offers little perspective that would allow a reader to evaluate current safety concerns on campus — it resembles the terms and conditions that pop up each time you access a site online.
It satisfies the legal requirement, but few read it, and even fewer understand it if they do.
Production of this annual report is a massive undertaking that pulls resources away from critical campus safety operations. That means that higher education spends millions each year to meet a federal mandate, rather than on pending safety issues on campus.
We all know that Clery compliance costs translate to increased tuition; as a result, student loan debt rises. All for an annual report based on 1950's technology and full of statistics that do nothing to provide students and parents with up-to-date and timely information about safety concerns on campus.
I know this firsthand because I served as police commissioner for the City of Boston, a city known as the education center of the country. I saw the enormous diversion of resources to meeting this mandate, including resources within my own department, as we had to train and staff police to assist campus authorities in their paperwork.
As currently written, the law contains somewhat absurd requirements that make no sense and stretch campus resources to dangerously thin levels. For example, if a student group travels abroad, the school must collect safety data for the hotel in which they stay, even if the school never plans to repeat that trip. How does the safety record of a hotel in Europe help a student[i] and his or her parents evaluate security at a college anywhere in the U.S.?
The law requires schools to report crimes in the area around their campuses, where campus law enforcement often has no jurisdiction.
For example, one Boston area school built a student facility across train tracks from its campus. Now it must report any crimes occurring between the campus and the new building, even within the entrance to the train station. But it isn't required to report any incidents beyond the turnstile. So if someone is assaulted on the stairs leading down the station, it gets reported. But if the perpetrator moves through the turnstile and commits the crime, nothing gets reported.
Another college had to report any crime that took place within a large public park, because it has facilities on both sides of the large public park. But it has no jurisdiction over policing in that park, which in an urban environment most would not even consider a part of the school.
As is often the case with mandates, what started as a well-intended law has become a monster as it has expanded to reflect concepts rather than operational realities. Nothing better highlights the impracticality of the law as currently written than the lack of law enforcement expertise of the federal entity responsible for enforcing the law – the United States Department of Education (DOE)
The Clery Act is enforced through Department of Education audits. Violation findings are often accompanied by fines of up to $57,000 per infraction, yet the findings are not helpful in framing compliance solutions. The Department takes years to issue the reports, and by that time institutions have already responded to threats and modified their prevention and compliance strategies.
What should be technical findings tend to drift into judgments about campus safety procedures without a proper basis. Little is publicly known about the qualifications of the auditors making those judgments  – a fact that should concern any institution being audited.
Campus professionals do the best they can to comply with the law, but it is vague in its requirements, whether due to statutory and regulatory drafting or delays in review. As they work in good faith to comply, they do so under the threat of heavy fines and public humiliation.
The intent of the law was to provide transparency, not to require that schools jump through hoops or be subject to ill-informed and very harmful conclusions.
The Clery Act has a requirement that schools publish a daily crime log, which makes sense.  Many schools go a step further than the law requires and post the log online. That is practical information that people can use to be aware of real dangers and to understand how an institution is responding.
Keeping our campuses safe requires police using the newest training and technology. It demands close coordination between the campus police department and the local police department, which has specialized units and technologies beyond the reach of most school safety forces. It requires money, too. Money currently spent on 100-page cumbersome reports mandated by Washington bureaucrats could be redirected to the latest technology that better explains any safety incidents.
School campuses are generally safe, often safer than their surrounding communities. But crime remains a challenge everywhere, and we must constantly rethink our strategies for dealing with it. That rethinking must also apply to a law like the Clery Act, which is important but has evolved into a bureaucratic morass. If timely reporting and context are not prioritized then the bureaucratic process only threatens to undermine its own objective.
---
Edward Davis is founder and CEO of the Edward Davis Company, a security firm. In this role, he leads a team of security and technology solutions experts, former federal, state, local law enforcement and military officials, as well as attorneys all who maintain strong links to academic institutions, national and international governments, and the intelligence community.
Note: The views expressed by guest bloggers and contributors are those of the authors and do not necessarily represent the views of, and should not be attributed to, Campus Safety magazine.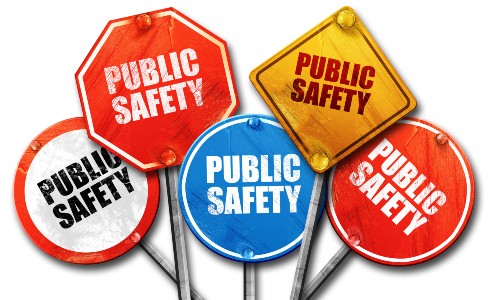 Leading in Turbulent Times: Effective Campus Public Safety Leadership for the 21st Century
This new webcast will discuss how campus public safety leaders can effectively incorporate Clery Act, Title IX, customer service, "helicopter" parents, emergency notification, town-gown relationships, brand management, Greek Life, student recruitment, faculty, and more into their roles and develop the necessary skills to successfully lead their departments. Register today to attend this free webcast!
2 responses to "Opinion: Clery Act Wastes College and University Resources"