Ohio State Opens New Title IX Office Amid Several High-Profile Controversies
The Ohio State Title IX office was reestablished after its Sexual Civility and Empowerment division was closed back in February.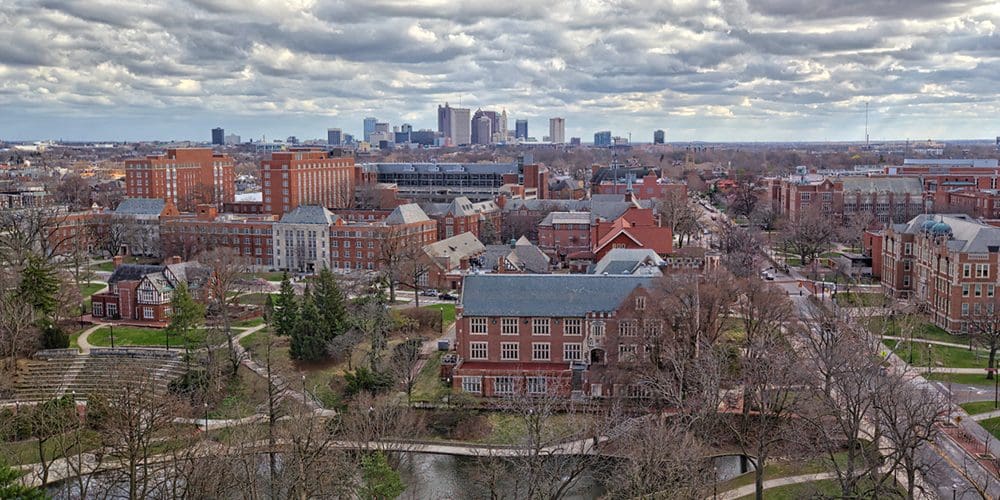 Ohio State University announced Tuesday the opening of a new office to respond to sexual and gender harassment, violence and other forms of discrimination after it suspended its Sexual Civility and Empowerment division in February following an internal review.
The school announced the center's official closing in April after reviewing four allegations that staff had blamed and doubted students who said they had been sexually assaulted.
The new centralized office will help people at the university who have experienced, witnessed or have become aware of sexual misconduct, according to a statement from the school. It will also help those seeking resources and other reporting options.
Those working in the new office will be called intake coordinators and will handle reports of sexual harassment and misconduct. The coordinators will report to the school's Title IX coordinator Kellie Brennan, according to Inside HigherEd.
A newly launched website gives details of the office and the school's new Title IX procedures. A new online course will also be launched this fall to "provide students, faculty and staff with required education in prevention and tools to challenge and report inappropriate and harmful behavior when witnessed."
Officials worked with a law firm to help create a "redesigned, best-in-class model to support victims of sexual assault and conduct a thorough evaluation of the broader Title IX program."
The law firm is expected to issue its final recommendations this semester with "further implementation to take place throughout the academic year."
Ohio State Title IX Office Opens During High-Profile Controversies
Tuesday's announcement comes as school officials deal with several recent scandals.
More than 100 former students, including athletes and student health services patients, have alleged sexual misconduct by former school physician Richard Strauss.
The Department of Education announced on Aug. 16 that it has launched an investigation into the allegations. The Office for Civil Rights will examine whether Ohio State responded "promptly and equitably" to students' allegations, including claims that school officials knew about Strauss' behavior but did nothing to stop it.
In July, sexual assault allegations involving the school surfaced when a lawsuit filed by a former athlete of the Ohio State Diving Club claimed sexual abuse by former assistant coach William Bohonyi, according to The Lantern.
The lawsuit claims Bohonyi had an inappropriate relationship with a 17-year-old athlete that included nude photos and sexual activity. In addition to Bohonyi, the lawsuit also named USA Diving and the Ohio State University Diving Club as defendants.
Most recently, the university wrapped up its investigation Wednesday into head football coach Urban Meyer, who reportedly knew about allegations of spousal abuse by former wide receiver coach Zach Smith.
Following the two week investigation, it was determined Meyer knew of the abuse allegations but didn't properly report them to school officials. He has been suspended for three games.