10 Former Students Sue Ohio State over Doctor Sex Abuse
This is now the third lawsuit filed against Ohio State, claiming school officials knew of continued sexual abuse by former team doctor Richard Strauss.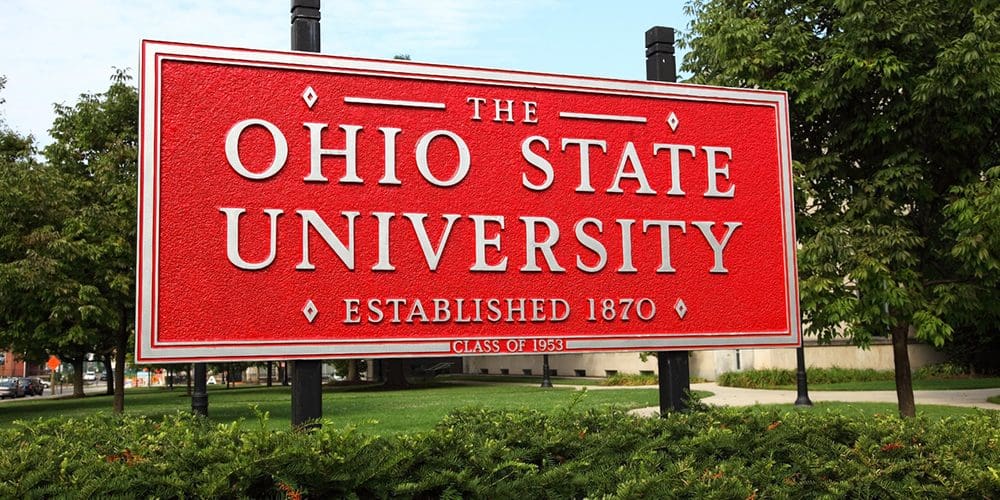 A new lawsuit filed against Ohio State University claims the school received multiple warnings of alleged sexual abuse by a former team doctor but did nothing to stop it.
The lawsuit, filed on July 26, is now the third lawsuit against the Columbus school since allegations against former physician Richard Strauss became public in April, reports CBS News.
School officials said more than 100 people, including former athletes and patients at student health services, have accused Strauss of abuse.
The most recent lawsuit, filed by ten former students, claims the school fostered an "ingrained culture of institutional indifference" that "succeeded in keeping Dr. Strauss' two decades of serial sexual abuse buried." Strauss committed suicide in 2005, years after he retired from Ohio State.
Steve Snyder-Hill, one of the plaintiffs in the new federal lawsuit, went to a school representative after he said a consultation with Strauss "felt flirty" and "not at all appropriate." Snyder-Hill claims Strauss pushed his groin against him and gave him unnecessary testicular and rectal exams.
After he reported the incident, Snyder-Hill said the director of student health services wrote a letter stating they "had never received a complaint about Dr. Strauss before."
Ron McDaniel, another plaintiff and a former OSU tennis player, said Strauss' behavior had been an open secret for years.
McDaniel said he informed a team trainer and other athletes that Strauss touched him inappropriately while treating a cold in 1982.
"And they started laughing and they were, like, 'You got hit. You're a rookie. You didn't know?' And I was, like, 'What, know what?' And they were, like, 'You could go to him for a hangnail and he has to check your testicles,'" McDaniel said.
Previous Lawsuits Claim Decades of Sexual Abuse
The first lawsuit, filed on behalf of four former wrestlers by four different law firms, alleges male athletes involved in 14 sports were subjected to "excessive and medically unnecessary fondling, touching and groping", reports NBC News.
Coaches and administrators were "repeatedly informed" of Strauss's serial sexual abuse, according to the suit.
The lawsuit further alleges that one student complained about Strauss to the university's student health center back in 1978. Two wrestlers also reported Strauss in the mid-90's to then-athletic director Andy Geiger, while another reported groping to then-wrestling coach Russ Hellickson.
Strauss left the university not long after the school held a 1997 hearing regarding the allegations, but the school took no legal or disciplinary action and he was allowed to "quietly retire", according to the suit.
The second lawsuit, also filed by a former wrestler, alleges he was abused by Strauss in similar ways on 20 different occasions in the 1980s.
The lawsuit also alleges former assistant wrestling coach Jim Jordan, who is now an Ohio congressman, was aware of the abuse but concealed it.
Early in July, Jordan was accused by six former wrestlers of turning a blind eye to the abuse by Strauss. One former wrestler, Dunyasha Yetts, said he had reported the abuse directly to Jordan, an account which was corroborated by a second wrestler, Shawn Dailey.
"For God's sake, Strauss's locker was right next to Jordan's and Jordan even said he'd kill him if he tried anything with him," said Yetts.
Jordan has denied the allegations made against him, claiming he knew nothing about the abuse until the former students recently spoke out.