U.S. Dept. of Education Investigating LSU for Possible Clery Act Violations
The U.S. Department of Education informed LSU of its investigation on Feb. 2 and the school is required to submit a series of related documents by March 4.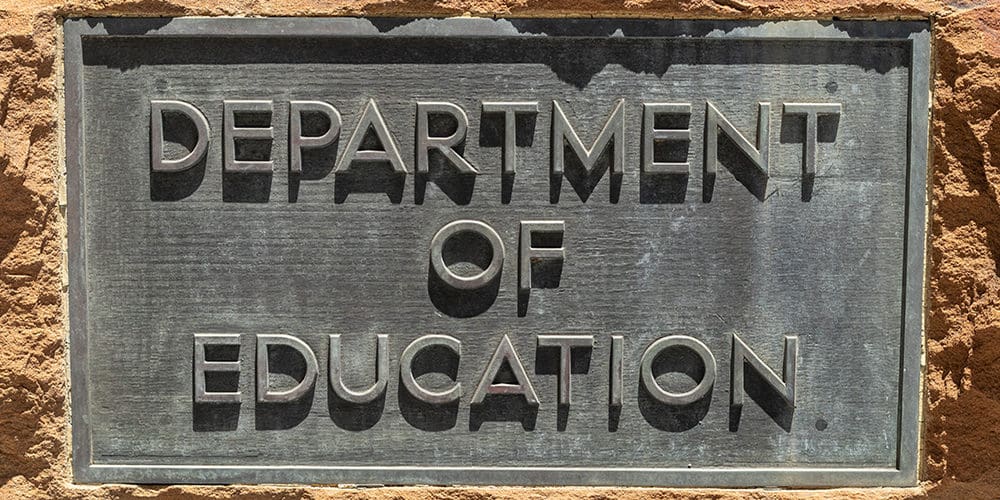 BATON ROUGE, La. — Louisiana State University (LSU) is under investigation by the U.S. Department of Education regarding how the school reported and investigated Clery Act crimes.
The university acknowledged the investigation on Friday after The Advocate reported it. Education Department officials wrote to interim LSU President Tom Galligan on Feb. 2 notifying him that they were opening an investigation and that LSU is required to begin submitting a series of documents to the department by March 4.
In the letter, Clery Group Acting Director Lisa Bureau said her office had received multiple complaints about the school violating Clery protocols and had also reviewed media reports that raised similar allegations.
"Taken together, our analysis of the complaints and media accounts raise serious concerns about LSU's compliance and the effects that any violations may have on victims of crime and the accuracy and completeness of the University's crime statistics and other campus safety information," she wrote. "The objective of this review is to further assess the nature and extent of any violations that may be identified and to ensure that effective remedial action is taken, as needed."
In August, a USA Today investigation revealed school officials turned a blind eye toward two students' rape allegations against former star running back Derrius Guice. Guice later went on to play in the NFL for the Washington Football Team but was eventually released from the team after his arrest on multiple domestic violence counts.
In November, USA Today released another investigative report that claimed officials ignored and mishandled additional sexual misconduct complaints against students, including more top athletes. That report claims officials in the athletic department and Title IX office repeatedly ignored complaints against abusers, denied victims' requests for protections, and subjected them to further harm by known perpetrators.
Days following the release of the report, Galligan said LSU hired Husch Blackwell to conduct an independent review of the school's Title IX policies and procedures. The review, which is expected to wrap up later this month, is said to cover 60 individual case files from 2016 to 2018.
A month later, USA Today also uncovered a 2018 report by LSU's lead Title IX investigator that showed top athletic department administrators skirted the school's sexual misconduct policies by keeping allegations against athletes internal. According to USA Today, LSU did nothing to correct the problem at the time.
As part of its federal investigation, the Education Department is seeking access to employees for interviews and records, including incident reports and complaints regarding "the alleged misconduct of any kind by Greek life organizations, student-athletes," and other recognized student groups from 2016 to 2019.
Other records the department is seeking access to include crime statistics, arrest logs, referrals for disciplinary actions for drug, liquor and weapon offenses, police department policies and procedures, and sexual assault and dating violence training and prevention program materials.
One response to "U.S. Dept. of Education Investigating LSU for Possible Clery Act Violations"