Why Immediate Response is Key to Successful K-12 Title IX Investigations
Each Title IX accusation is different, and the responses need to be tailored to the unique circumstances of every claim.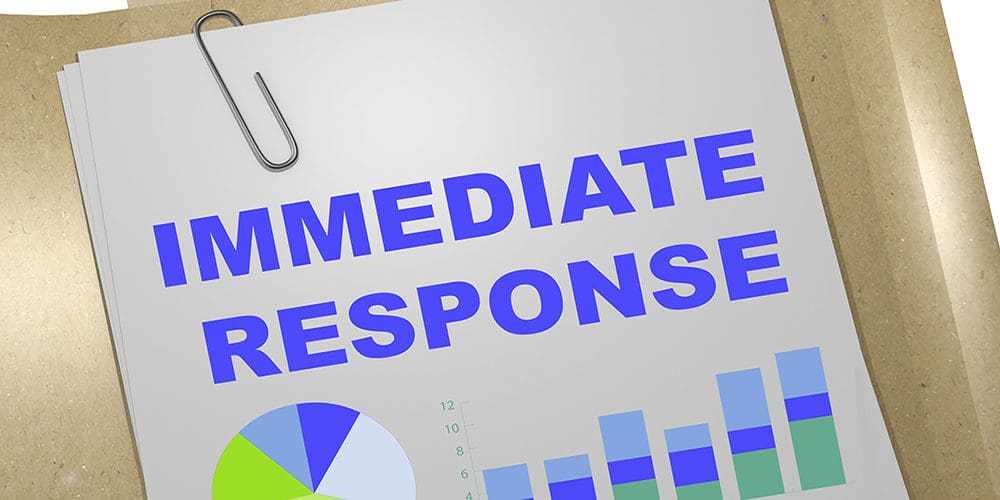 When I joined Palo Alto Unified School District (PAUSD) in 2017 as Title IX Coordinator, the district had recently completed a resolution agreement with the U.S. Department of Education Office for Civil Rights (OCR) related to a wide-reaching Title IX investigation.
As part of this agreement, PAUSD agreed to hire its first full-time Title IX Coordinator. While most if not all colleges and universities were well aware of the requirements related to complying with Title IX, many school districts, lacking funding and expertise, had not undertaken a concerted effort to comply.
During my tenure at PAUSD, I had the opportunity to work closely with dedicated and professional administrators whose focus has always been on the best interest of the students. Unfortunately, many of them had not been trained in Title IX prior to my arrival and did not understand the intricacies related to its requirements for response, investigation, and conclusion.
While Title IX covers all forms of sex-based discrimination (i.e., access to educational programs, parity in athletics), the majority of my work in this period involved sexual harassment and sexual misconduct matters.
Over the course of these years with PAUSD, I have concluded that assisting administrators with an immediate, reasoned response is critical to managing Title IX claims and achieving the goal of allowing students to pursue their education without the fear of discrimination/harassment.
The information contained in this blog deals with the immediate response, oftentimes prior to the initiation of a formal/informal investigation, and definitely prior to reaching a conclusion about whether the Districts' Sexual Harassment and/or Nondiscrimination policies have been violated.
Below are my suggestions for both Title IX coordinators and school-level administrators who assist in the process.
What Is NOTICE of a Title IX Matter?
As general guidance, a district is deemed to have notice of a Title IX matter when a "responsible employee" learns of a situation that may give rise to a Title IX complaint that the district must investigate. Under OCR guidance, responsible employees are those who have authority to redress or a duty to report incidents of sexual violence, or those who students reasonably believe have this authority or duty.
In many districts, responsible employees include administrators, counselors, and teachers. At PAUSD, all employees of the district, regardless of their title, are considered responsible employees. The information regarding who is a responsible employee at any given district should be included in the district policies or on the website.
What Is the OBLIGATION When a District Learns of a Title IX Matter?
As a guiding principle, districts need to remember its underlying obligation – upon notice of a Title IX matter, they must:
Stop the harassment
Remedy the effects of the harassment
Prevent the harassment from occurring in the future
What Are the STEPS to an Immediate, Reasoned Response?
Although it is difficult to predict exactly what might be necessary in any given circumstance, below is a list of considerations:
1. Identify a School Point Person
For all those involved in a Title IX matter – the reporting party, the responding party, friends of both (who may have brought the initial report), and parents – the process can be intimidating and scary. Providing a party with a designated, on-campus point person can help everyone feel safe and solidify that that the district is taking the matter seriously.
Normally, we try to select an administrator with whom the individual has a relationship prior to the incident. When there is not an administrator who fits, we will find a non-confidential counselor or teacher, and our Title IX office supports the point person with any response that is necessary.
2. External Reporting Requirements
Title IX matters often trigger other reporting requirements. Upon learning of the matter, consider whether a report is necessary to:
State welfare organization – most employees do this immediately due to mandatory reporter obligation. Districts are required to train on this mandatory reporting obligation in most states.
Local police
These reports are often state-mandated and cannot wait.
3. Physical and Mental Health Support for Parties
Title IX matters often involve trauma and stress. Districts should ensure that they have resources to assist the parties and extend this support to other students who may be impacted. Responsible employees should know how to access this mental health support. Providing this information on the school website can assist in getting this information into the hands of those who need it.
Medical Health Assistance – Students should be given information about where to go for support after a sexual assault, maintaining evidence (clothing, etc.), and where they can receive a Sexual Assault Response Team examination.
Mental Health Support – Both parties may need the assistance of mental health professionals to manage the trauma and stress related to the Title IX matter. School resources that provide support and confidential services (if appropriate) should be shared with the parties. Initial appointments should be scheduled if possible. Districts should also compile a list of local resources, in the event that the parties may not want to receive this care through the district, including fee and free service options. Both the reporting party and the responding party should be given access to these resources.
4. Academic and School Programs
Upon notification of a Title IX matter, schools need to examine how the students involved can continue to pursue their education. In many instances, this may mean altering students' schedules and/or participation in school-sponsored activities. Prior guidance from OCR allowed preferences to be given to the requests of the reporting party. More recent guidance in 2017 advised schools to weigh the impact of the changes on both parties before instituting a change.
For example, if two students are in the same class, one may request that the other student be moved. In reaching a decision about the class, the school must weigh a number of factors and allow both parties to pursue their education. At PAUSD, we have moved one or both students, have allowed students to finish the class through independent study, moved seats, and also had class monitors attend the class going forward. Unfortunately, there is generally not a simple solution, and many factors need to be analyzed before an adequate solution is found.
Districts should review their policies before making any changes, and in complicated cases, seek the advice of an expert or counsel. In addition, OCR plans to issue new regulations in the near future that could impact what schools are required to do going forward.
5. Safety Measures
In order for students to pursue their education, they need to feel safe at school. Thus, schools should address what safety measures are necessary.
No Contact Directives – In general, these directives keep students from communicating while the investigation is pending. At PAUSD, we routinely issue these directives to ensure that we are preventing the possibility of continued harassment. Our directives prohibit the students from communicating with one another at school and off-campus. The prohibition includes verbal outreach and digital/social media posts about the other party.
Safety Plans – When a matter involves a serious allegation that includes potential violence and/or students interacting frequently during the course of a normal school day, a more detailed safety plan can be used to address class and non-class time. Some of the areas that we usually cover in creating a safety plan include the following: designating how a student will arrive and depart from school; setting up specific routes for students to follow when traveling to and from classes; designating where students eat lunch; identifying when students use campus resources (library, technology lab); deciding who will and will not attend any school activity (dances, teams, clubs); and, including any other protections related to time/space where students might interact or run into one another.
In the K12 arena, the immediate response of the district is integral to allowing the students to feel safe and continue their education. Without a concerted response, students are left feeling unsupported and may disengage from their education. Each Title IX claim is unique and different, and the responses need to be tailored to the circumstances.
Hopefully, this article can guide some of these responses and serve the best interests of the students. Here are some additional resources:
---
Megan Farrell is a consultant with Title IX Consult and was previously the Title IX and Civil Rights Officer at Palo Alto Unified School District (PAUSD) for three years. 
You can reach her at [email protected].
This blog originally appeared on Stop Sexual Assault in Schools.
If you enjoyed this article and want to receive more valuable industry content like this, click here to sign up for our FREE digital newsletters!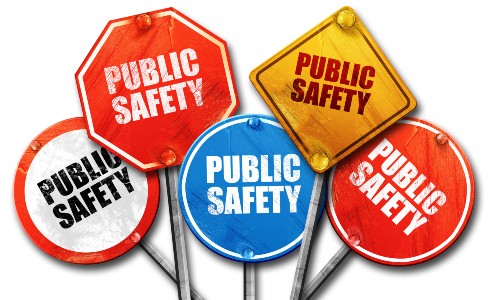 Leading in Turbulent Times: Effective Campus Public Safety Leadership for the 21st Century
This new webcast will discuss how campus public safety leaders can effectively incorporate Clery Act, Title IX, customer service, "helicopter" parents, emergency notification, town-gown relationships, brand management, Greek Life, student recruitment, faculty, and more into their roles and develop the necessary skills to successfully lead their departments. Register today to attend this free webcast!