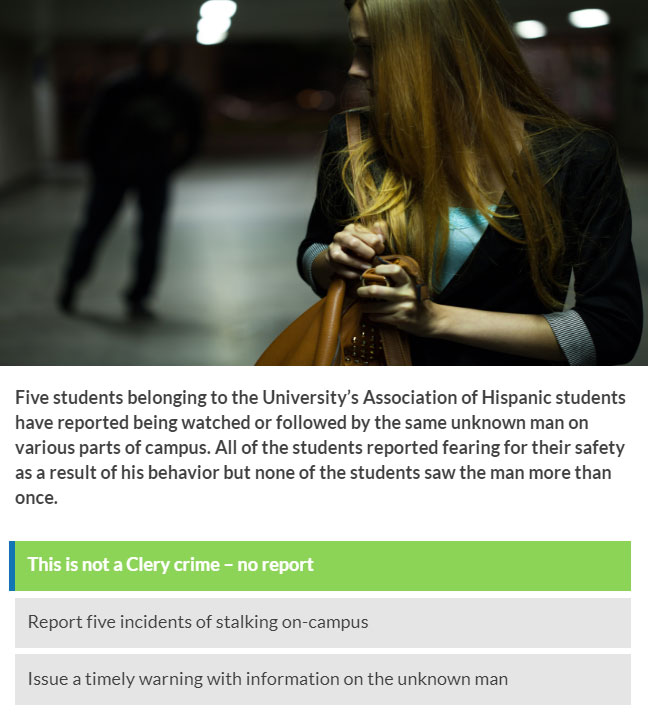 While the definition of stalking includes behavior directed at a specific person that would cause them to fear for their safety, it also requires course of conduct, meaning two or more acts committed against one individual. Therefore, stalking would not apply in this case.
A timely warning may be issued when these 4 conditions have been met*:
Clery crime
On Clery geography
Reported to a CSA or local police agency
Considered by an institution to represent a series of continuing threats to students and employees
*Institutions have discretion to issue timely warnings in other situations as well.
Click next slide for Question 8.